The 1.0 version of Jaspel's Backpack Hero brings its Story Mode to life for old and new fans alike. Whether you're looking to join the community or just want to get stronger in the game, these 10 Backpack Hero tips will put you on the road to conquering the dungeon and rebuilding Orderia.
Tips & Tricks for new players in Backpack Hero - Beginner's guide
Each of these tips will help you understand the game a bit more, particularly when it comes to using the mechanics well. They cover everything you'll encounter in the early stages of the game—organizing your backpack, healing, fighting against enemies, making allies, and working to rebuild the town.
1. Read item descriptions carefully
As a newcomer, it's easy to get overwhelmed by all the items you can obtain at the start. You'll want to avoid focusing solely on the basics of each item, like how much attack each weapon does, as doing so doesn't take into account the major gameplay mechanic of the game—organizing your backpack. Many items' buffs and debuffs depend on where in the bag they are placed, the layout of the bag itself, and what kinds of items are near them.
When I started, I focused on trying to beef up my main offensive items with sapphires, creating a bag setup with the sapphires at the top and my weapons nearby to make them as strong as possible.
In theory, this was a good idea. Each weapon was buffed by both the sapphires and the Soldier's Shield I had in the center. With any other weapon set, this may have been a great setup. However, because I used the Double Halberd, I was actually decreasing my attack power.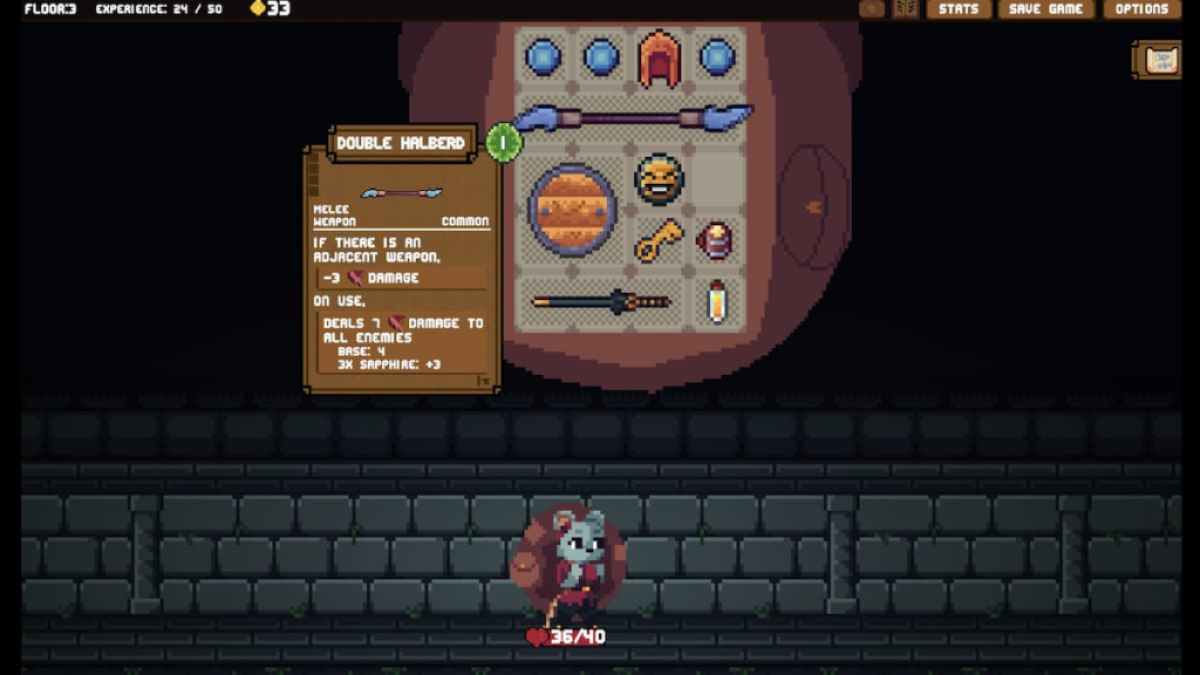 The reason why my attack power decreased is that the Double Halberd is a weapon that loses 3 attack points when placed by another weapon. In giving it 1 extra point, I was taking away 3 others and leaving myself with 5 attack points instead of the 8 I expected. By not paying attention to the complete description of the item, I almost cost myself my first run when I was attacked by a group of 3 monsters. This is a common mistake you will have to remedy as you learn the ins and outs of each item.
2. Constantly rearrange your bag
As the items in your bag change, the layout will have to change too. Luckily, the items in the backpack can be rearranged at any time. While traveling between rooms, there is an icon on the top right of the screen that can be clicked to show the backpack and its contents. Additionally, the backpack can be rearranged during fights using 3 energy, and it can be adjusted while looting chests, buying from merchants, and other events.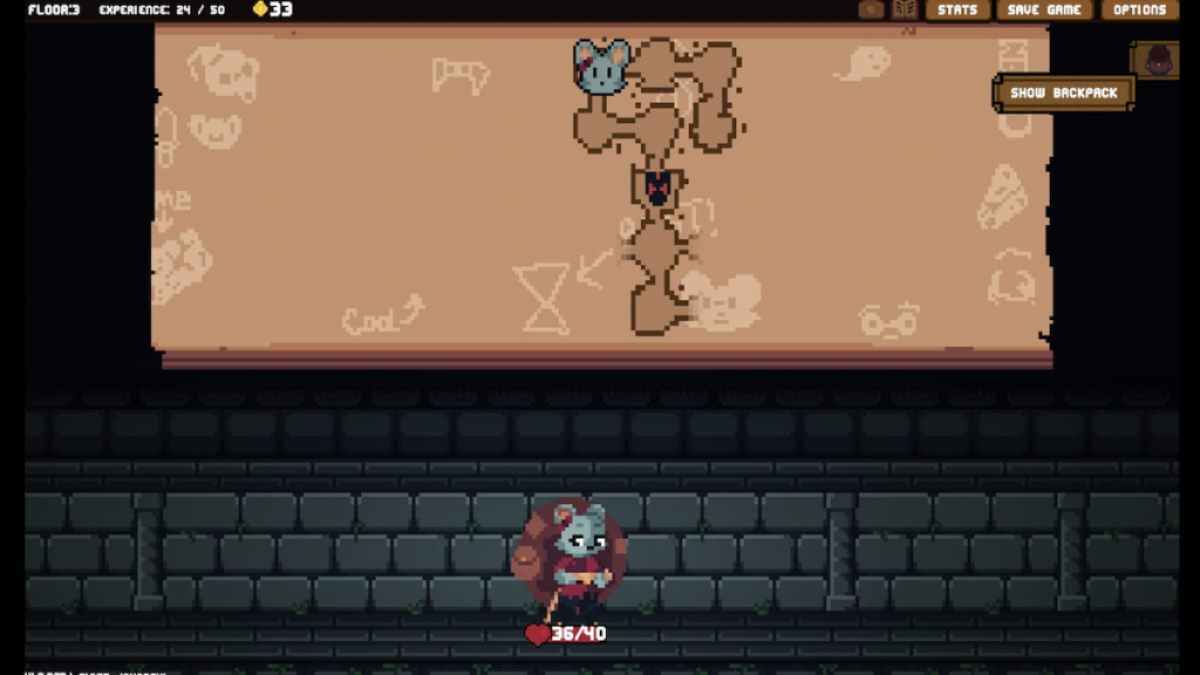 Moving items guarantee that you're getting the most bang for your buck. In the example below, my personal backpack was rearranged to get the most benefit out of every item. Since Sapphires give +1 attack to adjacent items, I placed my Double Halberd horizontally beneath them to get the buff from each one. The Soldier's Shield was placed between the weapons to provide its buff for both of them, while the Leather Cap received the remaining top-row spot in order to get its maximum armor benefits.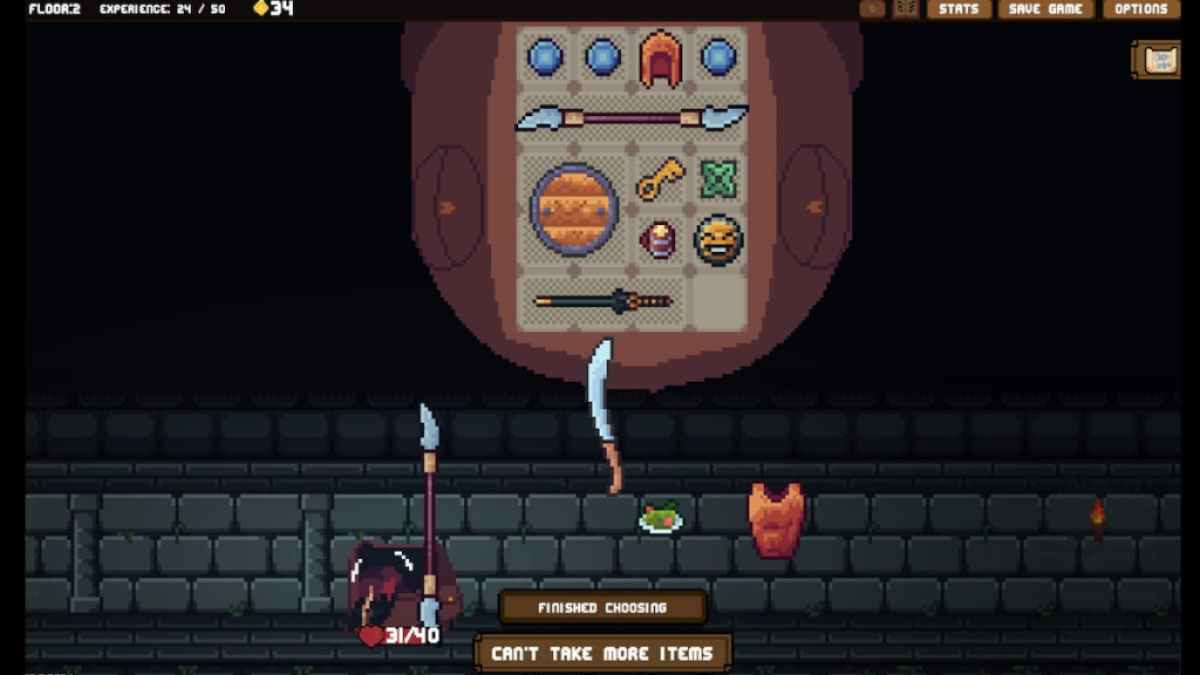 Take your time and make sure your bag is optimized for the items it holds. Your life depends on it!
3. Place items with placement requirements first
Since rearranging the backpack is a consistent mechanic in-game, it's important to start the bag's layout off on the right foot. The easiest way to do so is to place the items with placement requirements first, filling in the surrounding area with items that don't require as much thought. During this run, the only major priority items were a Shoe Hat and a Sapphire, which had to be placed in the top row.
Since the Sapphire powers up weapons, the next items to be placed should be the weapons it is going to buff.
This pattern should continue until the only items remaining are those without any buffs or debuffs based on placement. Items like Relics that are only used in town should be placed last, as they won't do anything to particularly help or hinder your other items.
4. Attack and buff defenses according to your enemies' planned actions
As you begin battling your way through the dungeon, pay close attention to the enemies you're facing before choosing what to do. Above their heads is an icon representing what they plan to do on their next turn. For example, in the image below, the enemy in front of me is planning to hit me for 7 damage, while the one behind it is planning to skip their turn.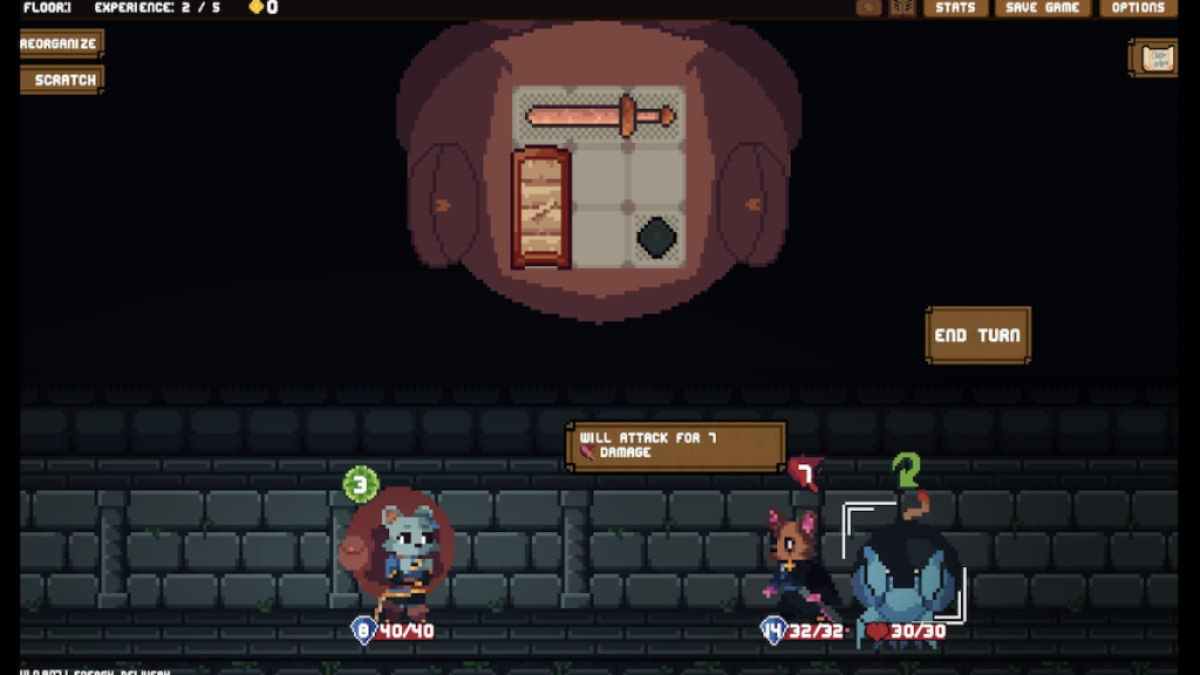 With a strong weapon and enough energy, the enemy could be defeated before she is able to attack. However, I had neither of those things. In order to survive the fight with no damage, I began by using my shield to give me 8 armor. This prevents her from doing any actual harm to me while giving me the rest of my turn to deal damage to her. In every battle, take note of what the enemies are going to do in order to decide how you should attack and defend.
5. Choose the order in which you attack enemies wisely
Keeping an eye on which enemies are attacking, defending, skipping their turn, or running away is a good starting point when beginning dungeons. However, especially as you begin fighting the smaller bosses at the ends of dungeon runs, there will be enemies present who buff their team in a variety of ways. Depending on what they do, you may need to focus on wiping them out to keep yourself up. A great example of this is the Queen Bee enemy that you may encounter at the end of your run.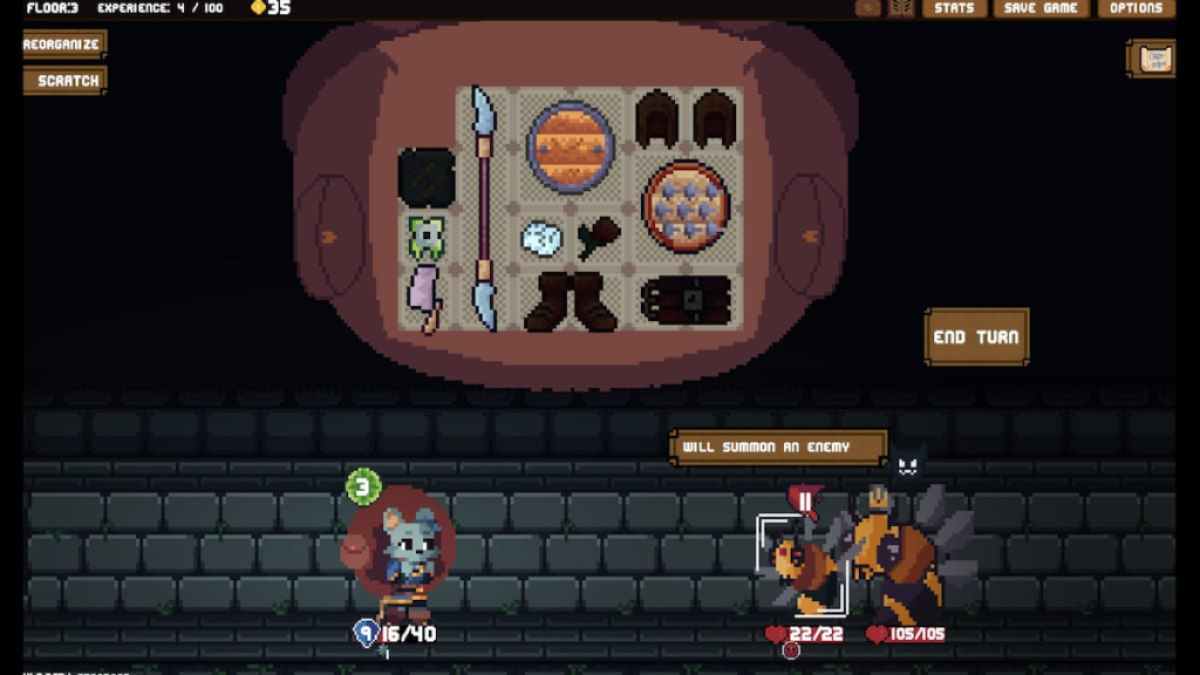 It may seem most strategic to wipe out the bee in front of the Queen Bee and then focus on taking down her huge health bar. While this could be a good strategy depending on what's in your bag, the problem is that the Queen has the ability to summon new bees on every turn. Knowing this, you have to decide how quickly you can take her out without getting overrun by her summoned bees.
6. At low health, use restorative items in combination with a shield
Since items can only be used within combat situations, staying alive requires a dangerous balance between using healing items and defeating the enemies in front of you. This part of the game is where shields become truly important. Use a shield to increase your defenses enough to withstand enemy attacks, then use items with healing or restorative effects.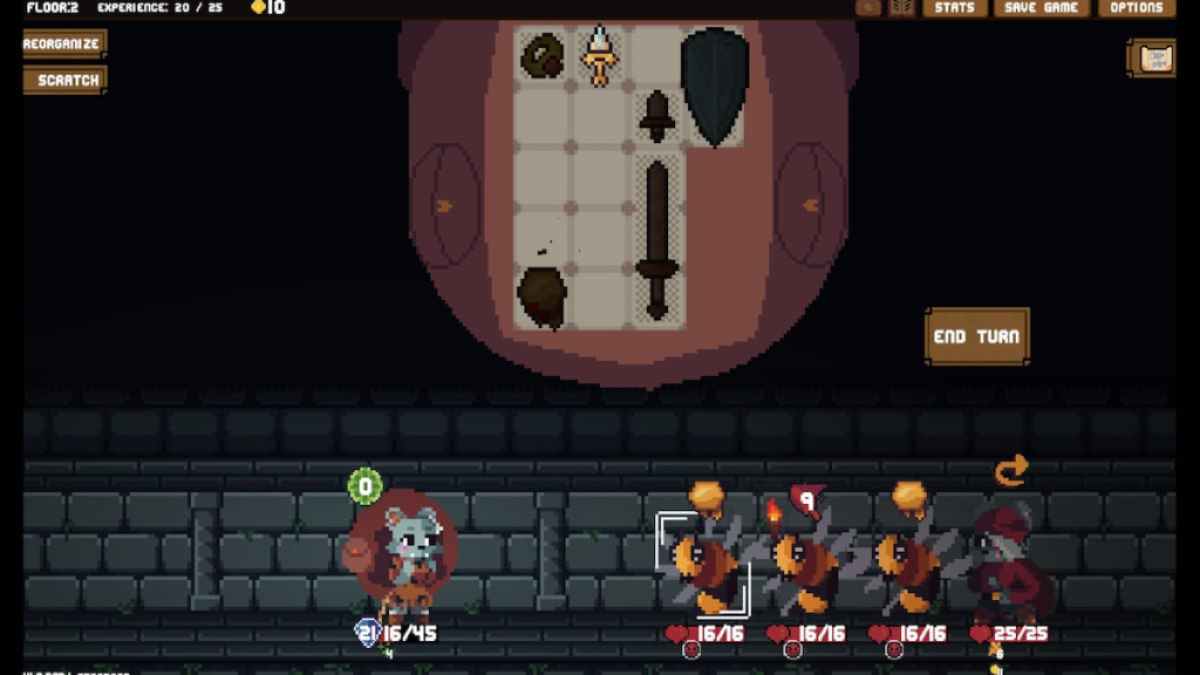 For items with restorative effects, continue to defend against enemy attacks while Purse's health slowly increases. If the shield is strong enough to prevent enemies from doing any direct damage with energy left over, the remaining energy can be directed toward attacking enemies.
This is a good strategy for enemies that only attack and defend, but be wary of committing to it fully against enemies that have special effects. This includes enemies that spawn other enemies and those that create hazards in the backpack.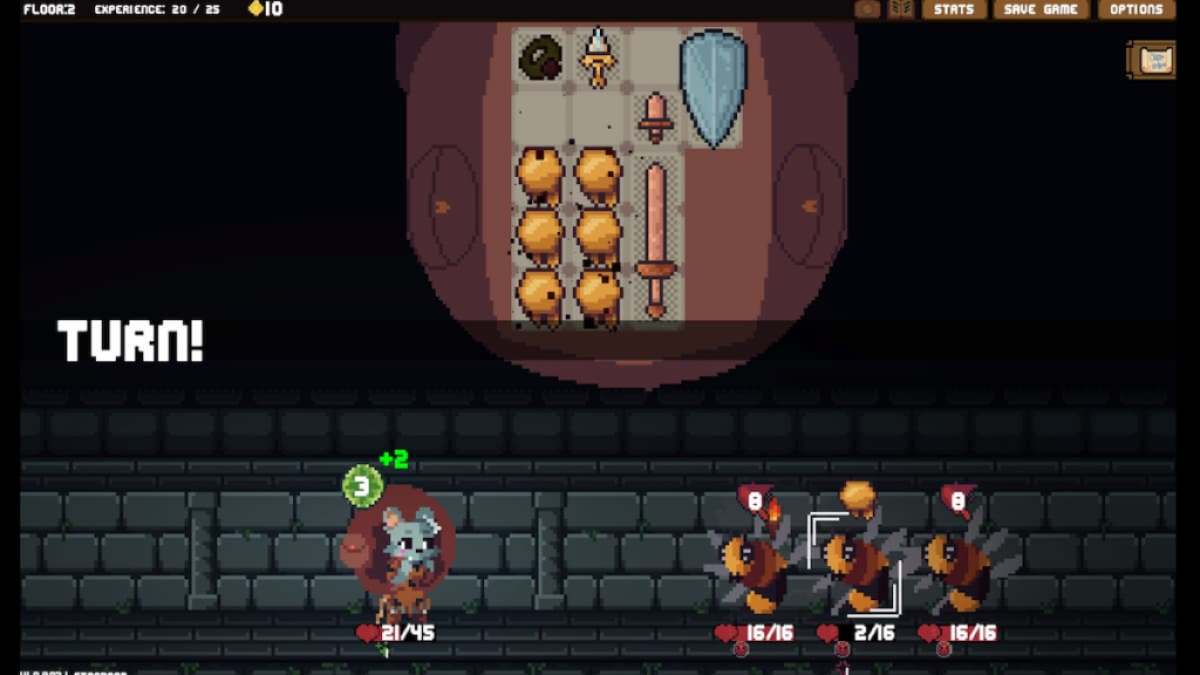 In these circumstances, it may be necessary to focus offensively on the enemies with special effects while keeping the health regeneration going.
7. Kindness and carrying extra supplies
Interacting kindly with those you come across in dungeons will often start something wonderful! You may gain strong and unique items, or even a friendly ally for the future. For this reason, you may want to keep extra food, armor, and other items in your backpack. If someone asks for one, you'll be able to fulfill the request without damaging the weapon combination you've been using to battle.
Related: 10 Best Fae Farm Tips for Beginners
8. Always carry gold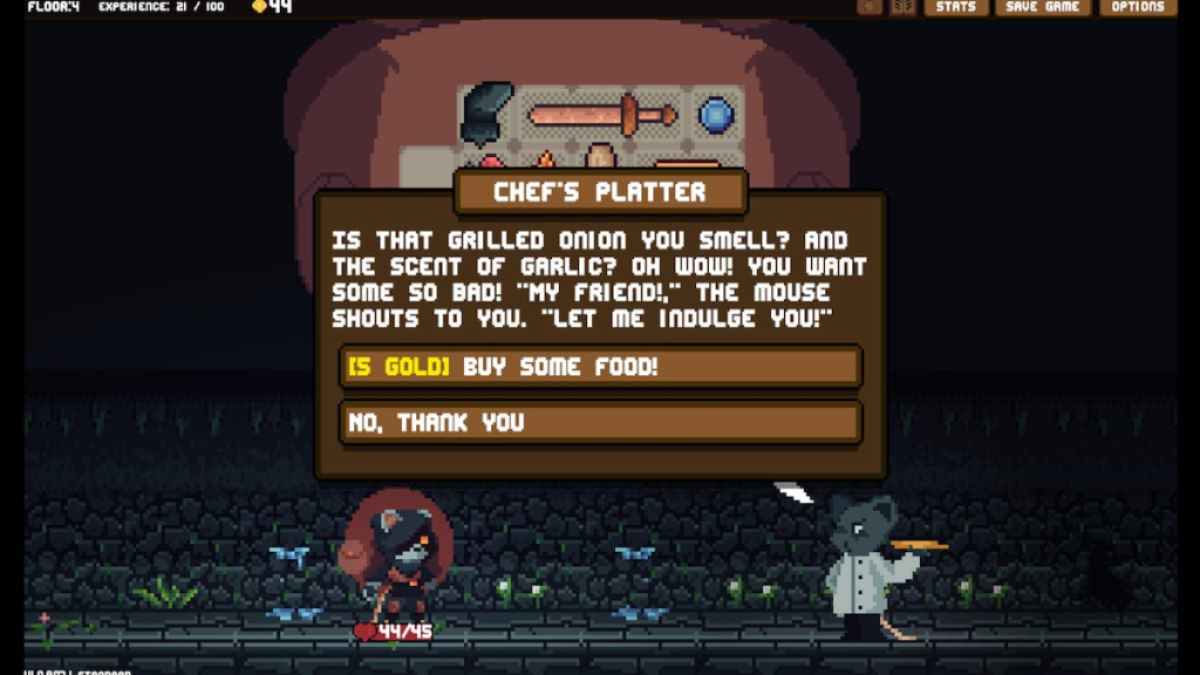 Items may be important, but gold is equally so! If the weapons or armor found during a dungeon run are lacking, gold can be used at any available Market space in the dungeon to pick up all kinds of gear. As deeper levels within the dungeon are unlocked, gold will be used to obtain materials from the NPCs in those levels. Plus, healing can be obtained before going deeper into the dungeon for a small fee!
9. Use buildings to generate town materials while you traverse dungeons
Selling items from the dungeon provides the initial materials for rebuilding Purse's hometown of Orderia, but it doesn't provide nearly enough to get the town thriving quickly. This is where buildings like Farms, Sawmills, and Barracks come in. As each segment of a dungeon run is completed and exited using the level's staircase, these buildings generate the materials assigned to them.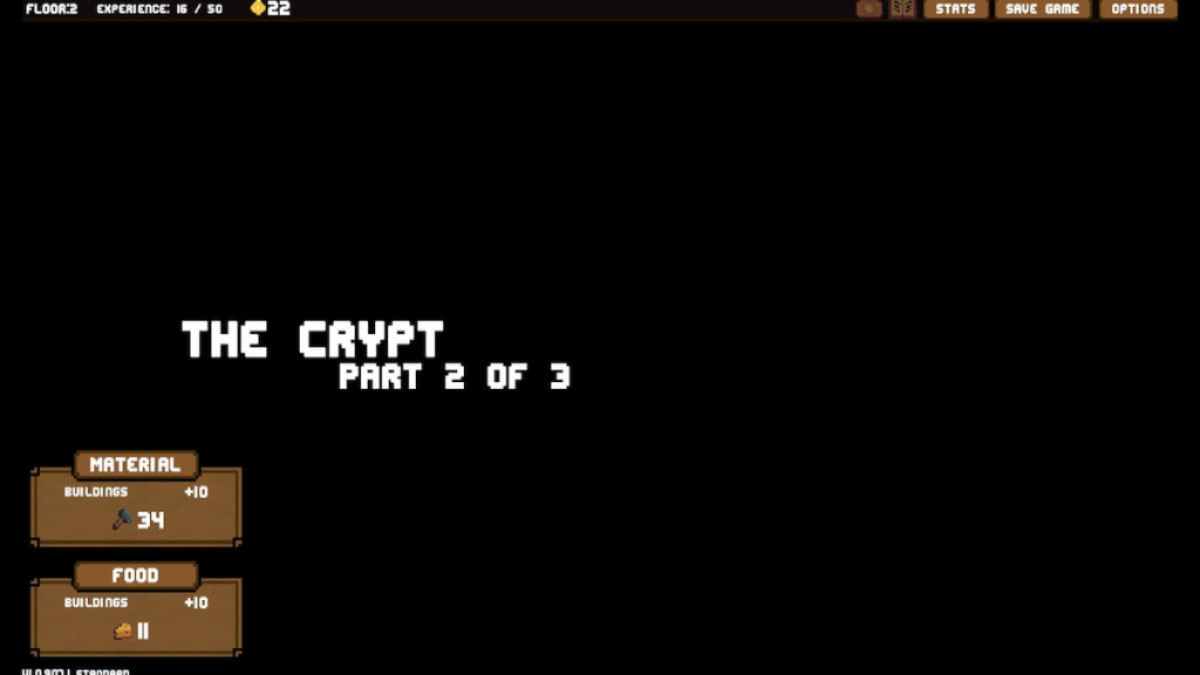 This relieves some of the pressure to bring back lots of loot specifically for rebuilding the town. It's particularly helpful because of the presence of items like crates and bags of coins, which provide lots of loot but take up four slots within the backpack.
10. Sell all of your items in town
Since Backpack Hero is a Roguelite, every run in the dungeon will start you out with three main tools. The items you have in the bag at the end of your run will not return with you to the dungeon. Instead, every run will have you finding new, rare, and incredibly useful items to fill your backpack with.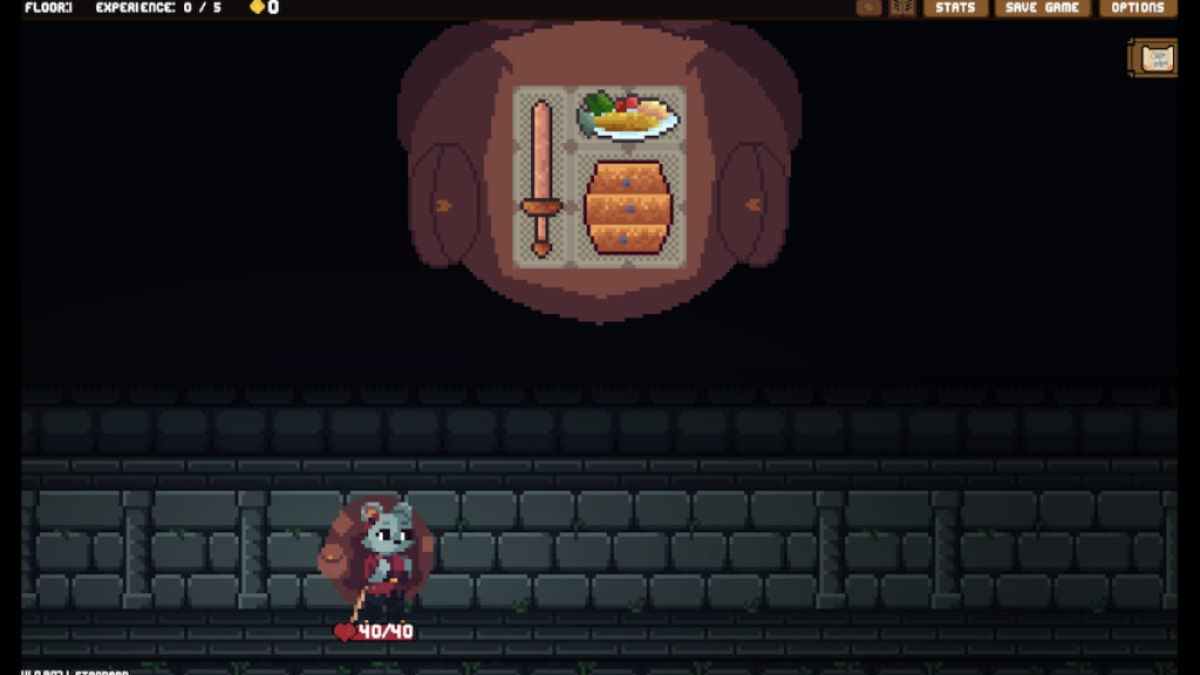 Additionally, you'll be able to find plenty of rare and useful items on each run, so there's no point in keeping old weapons, support items, and armor around! Sell non-essentials like weapons, armor, and potions to the store to gain materials for the town. Make sure to only sell items that cannot be used outside of the dungeon—other items, like the Relics that can be given to Vivienne and gear that can be used for research, provide you with benefits you don't want to miss out on.
Looking to expand your library of Roguelikes? Check out our list of the 15 Best Roguelike games of all time on Pro Game Guides.