Bloodborne is a popular action RPG that offers a ton of weapons players can use when hunting enemies. These enemies are strong and players who want to survive will need to upgrade their weapons using Blood Stone Chunks. Blood Stone Chunks are upgrade items used to fortify weapons to +9. You'll need a total of 16 chunks to get one weapon to +9 status. The more weapons you want upgraded, the more Blood Stone Chunks you need to get.
How do you farm Blood Stone Chunks in Bloodborne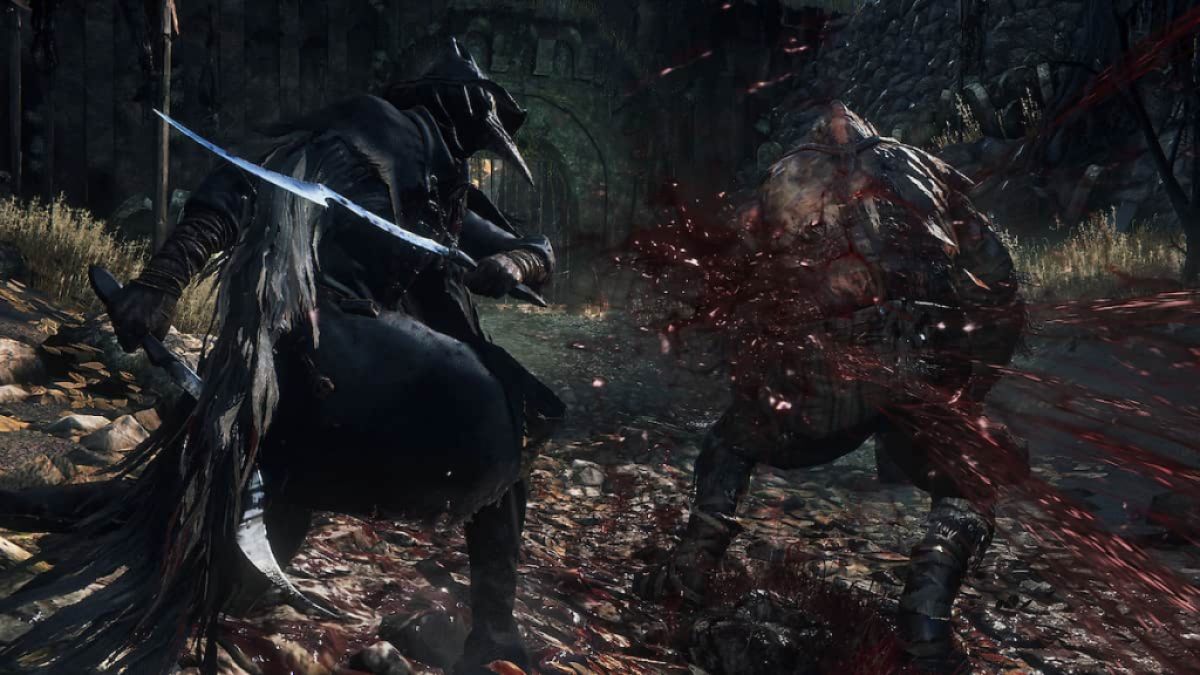 The fastest and simplest way to get Blood Stone Chunks in Bloodborne is by farming them using chalice dungeons. Some of these dungeons can be cleared in about 10 minutes.
Still, if that's too long for you, a YouTuber named Vagrant discovered a way to get at least one Blood Stone Dungeon in less than two minutes. Here's how:
Before you enter the Dungeon:
First, make sure to equip all Eye Caryll Runes before taking on the challenge as they will help increase the odds of finding chunks.
Next, complete Pthumeru Ihyll and make a root chalice with all three rites — Fetid Offering, Rotted Offering, and Curse — at a clear tombstone in Hunter's Dream. This will give you access to this chalice dungeon.
Related: All Dark Souls Games In Order – Chronological, By Release, and Recommended
When you enter the Dungeon:
Once you enter the dungeon, proceed forward until you reach a door. Open it, go forward until you see a bunch of enemies, then enter the passage to the right.
Proceed forward until you see a staircase. Climb it and defeat the enemy at the top, then operate the lever. This unlocks a door to an old labyrinth.
Next, turn back and proceed to the room where you encountered the enemies earlier. Ignore them and go straight ahead until you see a gate. Open it and keep going forward until you see a ladder. Climb it, then open the door at the top.
Behind this door is a room with a Brainsucker inside. You can reach this Brainsucker quickly by turning left and running down the stairs. Defeat it to get two Blood Stone Chunks and some Cursed Tempering Damp Blood Gems.
The Brainsucker is a weak enemy, but it shoots out projectiles that can damage you from afar. Hide in the columns until it stops shooting, then approach it quickly. You can repeat this dungeon as many times as needed to get Blood Stone Chunks and other resources. Doing the above will help you upgrade your gear so you can survive this difficult game even as you progress deeper into it.
For more Bloodborne guides, check out How to Level Up Quickly in Bloodborne and Best Weapons in Bloodborne here at Pro Game Guides.