We're taking a look at how to solve Braindom Level 30! These can be a bit confusing, but never fear because we'll teach you exactly what you need to know to answer this puzzle in Braindom.
Braindom Level 30 Puzzle
We don't have much of a clue with this one, but it seems pretty obvious we want to make that baby stop crying! However, maybe we ought to take care of that bird as well?
Hint: A bird should be able to spread its wings and fly!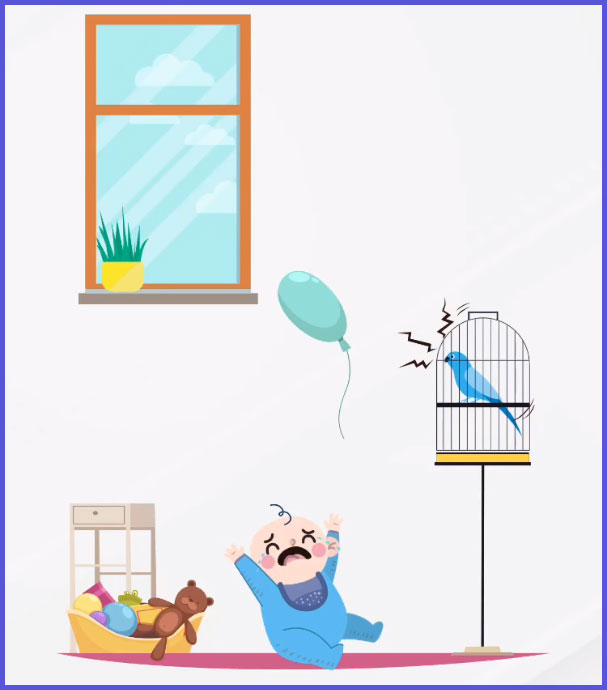 Braindom Level 30 Answer
The kid seemingly just wants their balloon, but looks can be deceiving. The kid really just wants the bird to be able to fly through the skies, so we should help them do so! First, tap and hold on the bird cage and remove it. Then all you need to do is tap on the window and drag it open. The bird will fly into the wild blue yonder, and the child will be happy!
That's everything you need to know to solve Braindom Level 30! If you want all of the answers, check out our Braindom Answers Guide!