In Call of Duty: Warzone DMZ, the Commanding Intel mission for Tier 2 White Lotus Faction requires you to complete a contract, eliminate a commander, and extract a weapons case. This challenge can be completed on Al Mazrah or Ashika Island, whichever map you're comfortable playing on.
How to complete the Commanding Intel mission in DMZ
Complete a Secure Intel contract.
Kill a commander.
Extract a weapons case.
How to complete the Secure Intel contract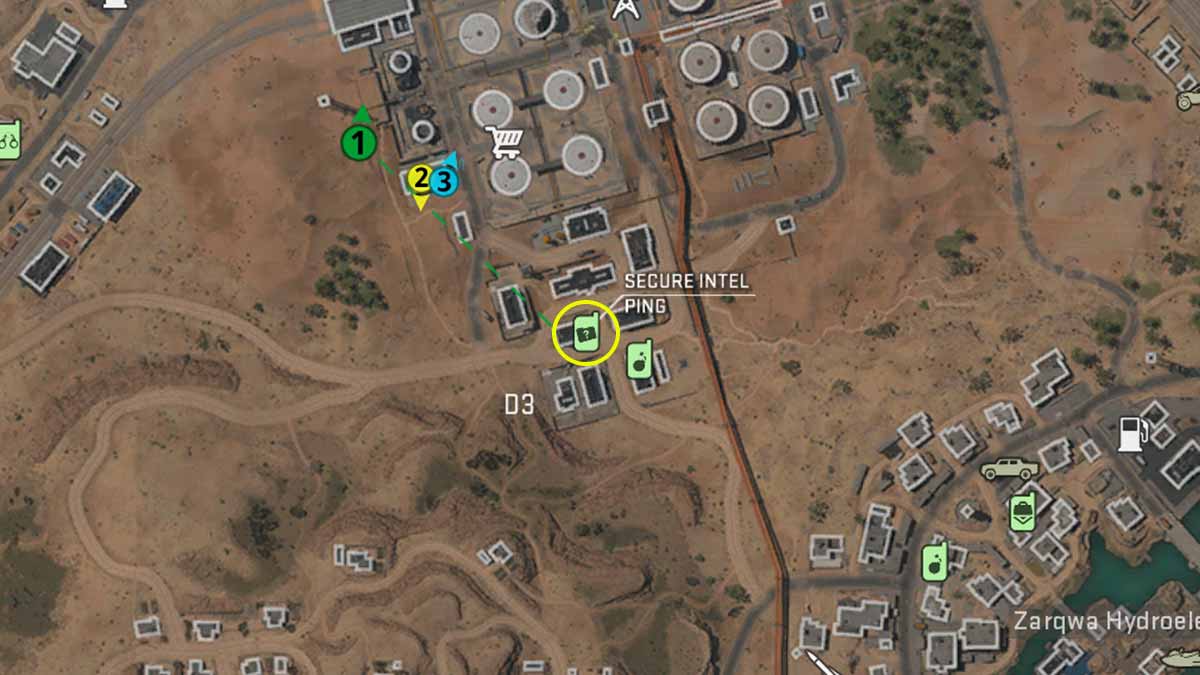 The first part of the Commanding Intel mission requires you to complete the Secure Intel contract. It's denoted by the folder icon on the green contract phone as shown in the first image. After you accept the contract, the location of a hard drive will be marked on your map. Pick up the hard drive from the laptop in the designated area and the contract objective will be updated to a nearby tower. Climb up this tower and interact with the machine to begin uploading. Wait there for a short while until the data is fully uploaded, at the end of which you should have completed the Secure Intel contract.
Related: Untraceable DMZ Mission Guide: Sattiq Caves Dead Drop and Chemist Locations
How to kill a commander in DMZ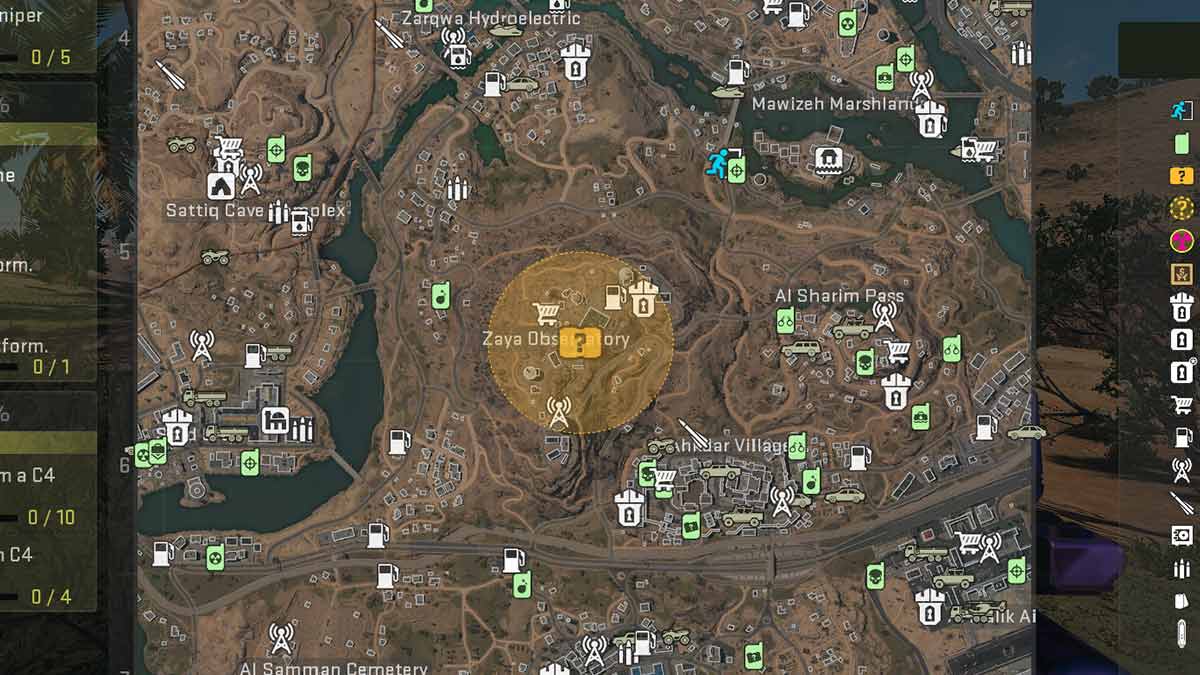 Commanders in DMZ are the main bosses that you can kill for additional rewards such as a weapons case and blueprint. Al Mazrah has three commanders, Juggernaut, Chemist, and Commander Helo / Boss Chopper, that spawn every match at a random location on the map. You can locate these bosses with their unique icons on your tac map. On the other hand, Ashika Island has the Bombmaker who spawns in Tsuki Castle every game.
Since you have to extract a weapons case for the third task of the Commanding Intel mission, we recommend you either go for the Juggernaut in Al Mazrah or the Bombmaker in Ashika Island. These bosses are powerful and heavily guarded by armored AQ units, hence you need to be fully prepared. Furthermore, you don't have to complete this mission in a single deployment. Therefore, you can kill a commander in one match and steal the weapons case in another game from other players.
How to extract a weapons case in DMZ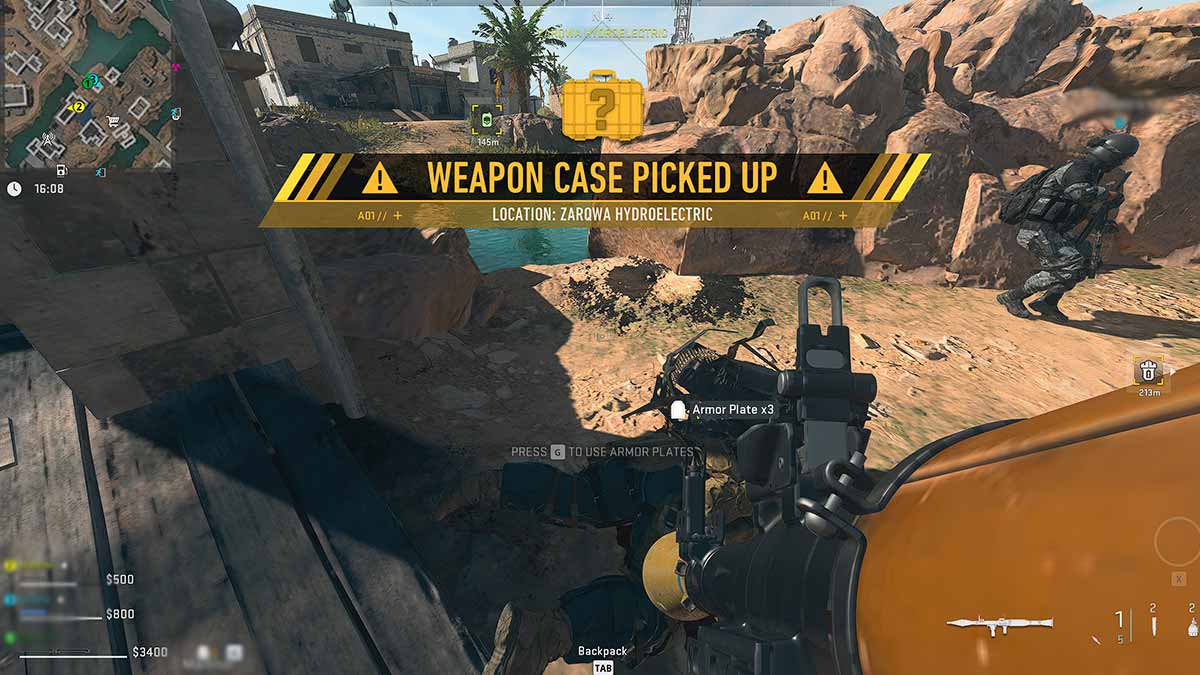 As mentioned earlier, you can take out the Juggernaut or the Bombmaker, who will then drop a weapons case on their bodies. Pick up this case and head straight to a nearby exfil point. Alternatively, you can complete a Hostage Rescue contract and exfil with the evac helo. While the weapons case is picked up, you'll be marked for every other player on the map to see, and they may try to kill you and steal the case for themselves.
Stay tuned to Pro Game Guides for more Call of Duty: Modern Warfare 2 and Warzone 2 content. In the meantime, head over to our article on DMZ Rusted Fridge Key Location – Warzone 2.