Deadlines is one of the Tier 5 missions for the White Lotus Faction in Call of Duty: Warzone 2 DMZ. This mission tasks you to complete any four contracts within the timeframe of six minutes. This may be challenging but is definitely possible if you go for the right mission and stay efficient.
Deadlines Mission DMZ
Complete 4 contracts in under 6 minutes.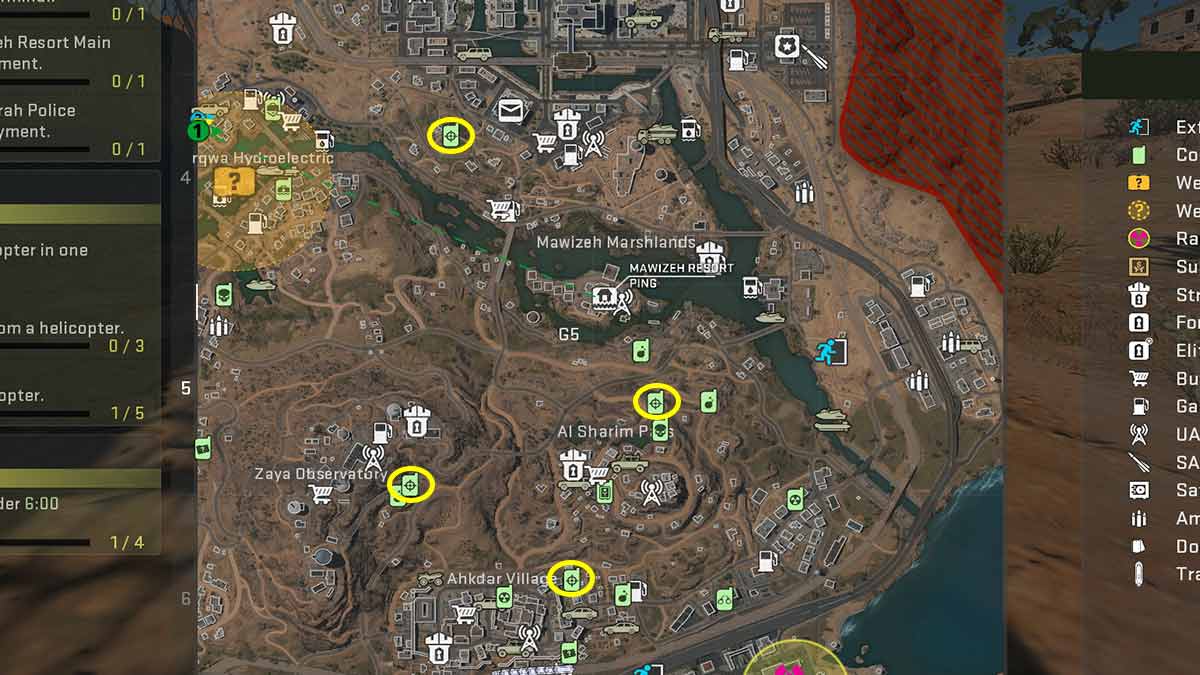 Since the time allotted to complete four different contracts is very less, you need to identify which ones are suitable for the mission. Out of all nine contracts available in Al Mazrah, Eliminate HVT is the one that can be completed very quickly if everything goes right.
As you spawn into the map, the first thing you should do is open your tac map and identify the area where there's a high concentration of HVT contracts. Generally, multiple contracts can be found in Al Mazrah City in the northern part of the map. Wherever, you find at least three HVT contracts, quickly go to that area before any other team grabs it.
Related: Extermination DMZ Mission Guide
The most important step is to grab a vehicle, which will allow you to move quickly between contracts and objectives. Pick up an Eliminate HVT and drive straight to the target. Take the boss out as quickly as possible and approach his body to confirm the kill and finish the contract. You can even run over him and the bots guarding him using your vehicle to make things even faster. Once the contract is done, go for the next contract without wasting a second.
If you have teammates with you, that's even better as you can ask them to stay near the next contract while you finish the current one. If there are no HVT contracts left, you can try doing Secure Nuclear Material, Secure Intel, and even Hostage Rescue if time allows it. As a completion reward for the Deadlines mission, players receive the Al Bagra Underground Key. You should save this key as it's required for the Breaking and Entering mission for Tier 4 Black Mous.
Stay tuned to Pro Game Guides for more Call of Duty: Modern Warfare 2 and Warzone 2 content. In the meantime, head over to our article on How to get Tempus Torrent in DMZ.