Flight Plans in the final mission for Tier 5 Black Mous Faction in Call of Duty: Warzone DMZ. The completion reward for this mission includes the Balancing Act weapon blueprint for the Lachmann-762 Battle Rifle. Furthermore, you'll also unlock the third insured weapon slot after completing this Tier 5 mission.
Flight Plans DMZ Mission
Loot the three Hacked Thumb Drives from the dumpster dead drop in Al-Mazrah City.
In one deployment, plant Hacked Thumb Drives in computers at the air traffic control tower, the north Observatory telescope, and the Al-Mazrah City TV Station.
Where to loot the Hacked Thumb Drives from in Al Mazrah City
For the first part of the mission, you need to pick up three Hacked Thumb Drives from the Al-Mazrah City dead drop. This is one of the several dumpsters on the map that you must have used for various Faction Missions. We've shown the exact location of this dead drop in the images above.
Al-Mazrah City TV Station Computer Location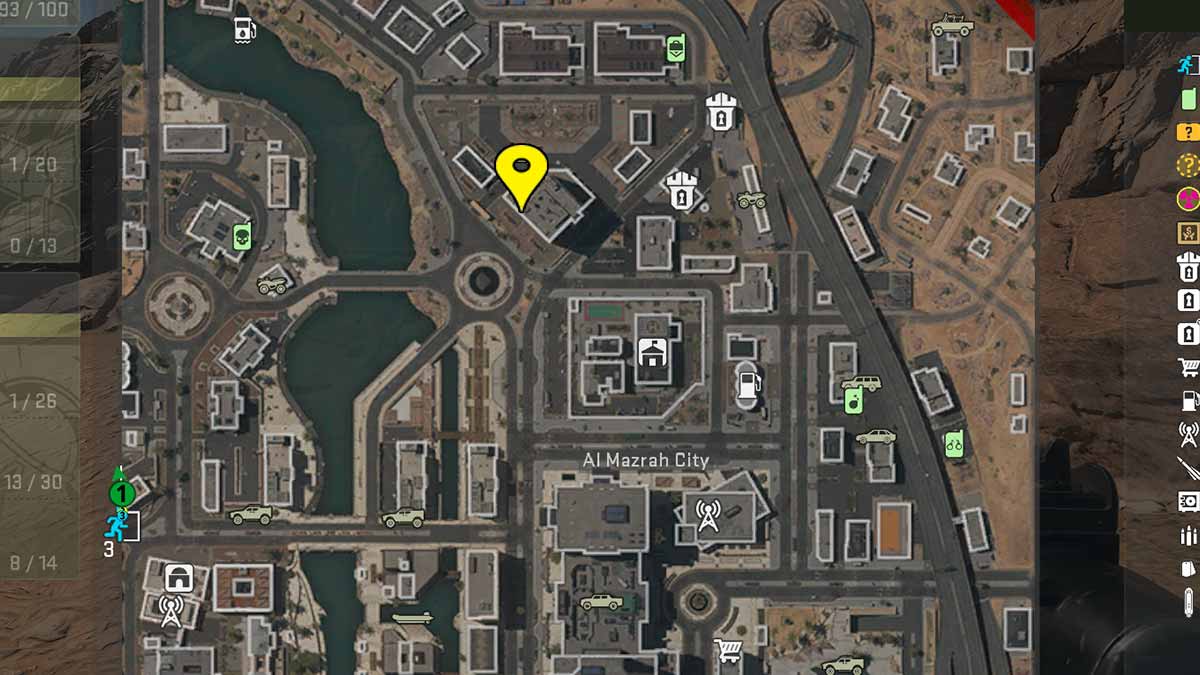 Once you've collected the Hacked Thumb Drives, you need to plant them in three computers at various locations across the map. First, start with the computer inside the Al-Mazrah City TV Station building. You can find the computer inside the locked room on the tower's top floor that can be opened only with the Ch 7 Editorial Department Key. You should keep an eye out for this key while playing DMZ and save it in your inventory for this mission.
North Observatory Telescope Computer Location
After planting the first Hacked Thumb Drive, head over to the Zaya Observatory area in central Al Mazrah. The second computer can be found inside the dome-shaped structure in the northern part of the mountain. This area is heavily guarded so clear out any threats before planting the Hacked Thumb Drive.
Air Traffic Control Tower Computer Location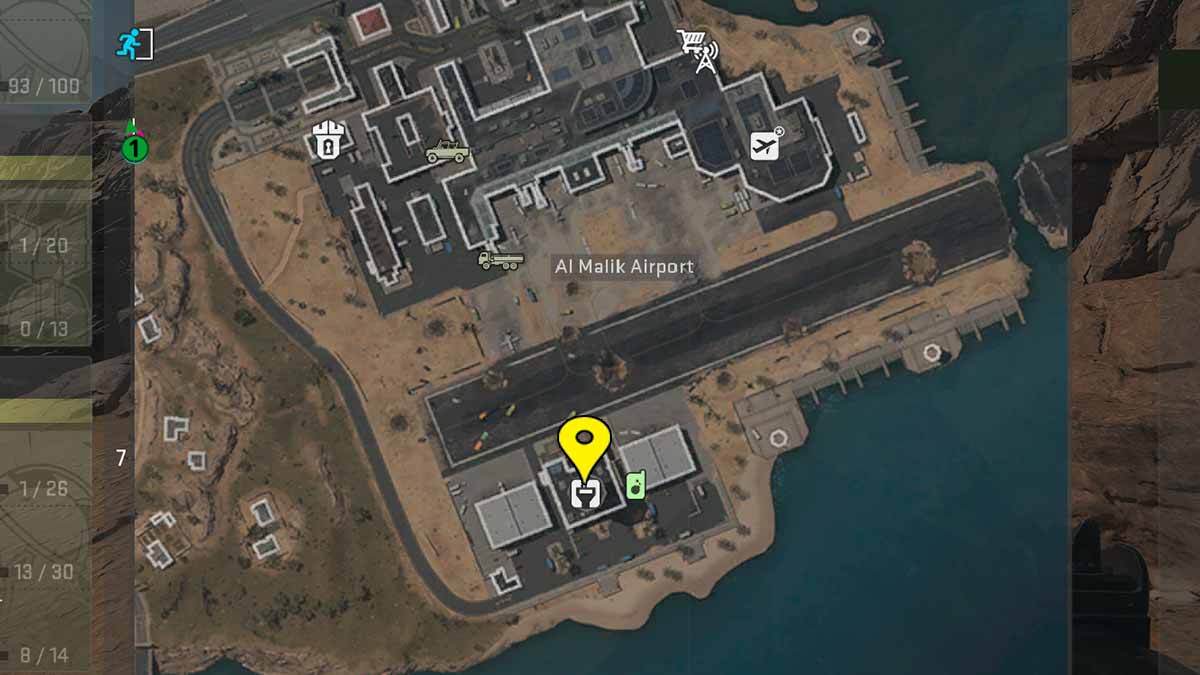 For the third and final computer, you need to visit Al-Malik Airport in south-eastern Al Mazrah. The computer is placed on the very top section of the tower. Once again, this is a locked area and can be only opened using the Control Tower Key, which can be obtained by completing the Contractual Obligations mission from Tier 5 Legion Faction. The best way to reach this computer is by taking the zipline from outside the tower as shown in the second image. Once you plant the third Hacked Thumb Drive, the Flight Missions will be completed and you'll unlock the rewards.
Stay tuned to Pro Game Guides for more Call of Duty: Modern Warfare 2 and Warzone 2 content. In the meantime, head over to our article on Nail In The Coffin Warzone 2 DMZ Mission Guide.