After completing any five base missions for Tier 4 Legion Faction in Call of Duty: Warzone DMZ, players can attempt the final mission called Poisoned Well. Completing this mission unlocks the next tier missions for the Legion Faction and rewards players with an exclusive Konig operator skin.
Poisoned Well DMZ Guide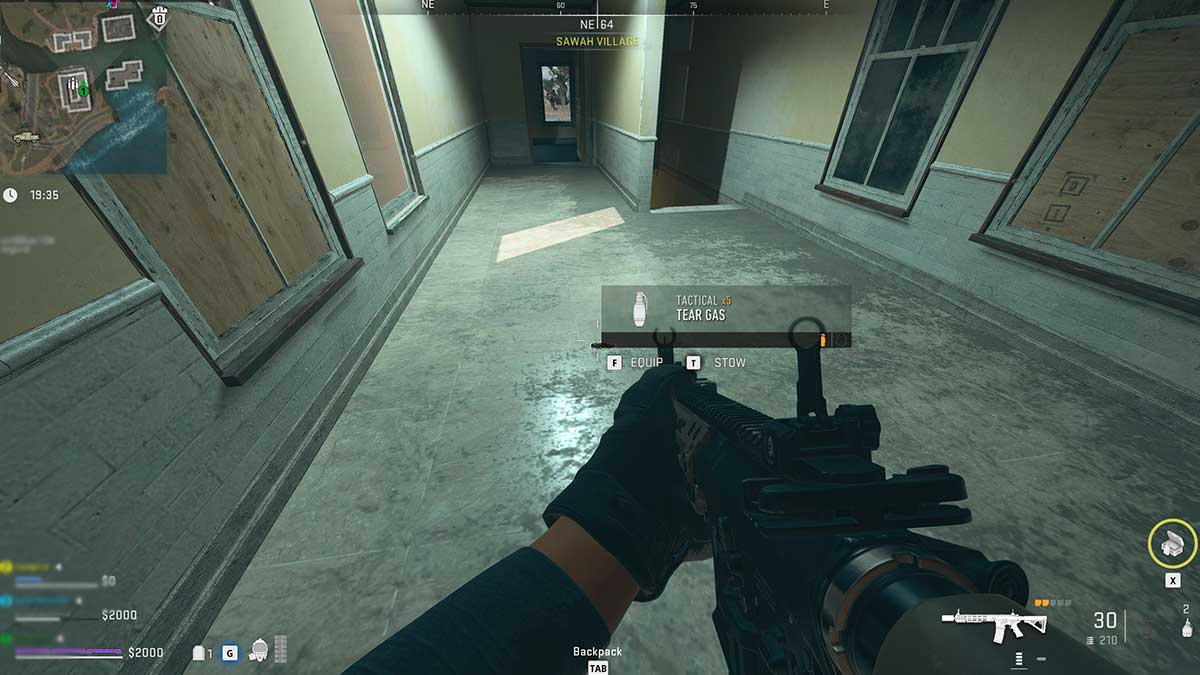 The Poisoned Well mission tasks you with acquiring six Gas Grenades and throwing them into the open water wells in Zarqwa Hydroelectric in one deployment. To complete this challenge, first equip the Tear Gas tactical and Munitions Box field upgrade in your loadout before starting the match.
Once you've loaded into the game, open your backpack and stow the Tear Gas from your active inventory. Throw down the Munition Box and replenish your equipment. This will give you a total of three Tear Gas tacticals. Now, loot around for $2000 cash and head over to the nearest shop. Buy two Munition Boxes and use them to obtain more Tear Gas like you did earlier. To complete the first task of acquiring six Gas Grenades, you'll have to drop all the Tear Gas you've acquired and then pick those back up again as shown in the image above.
Related: How to destroy seven vehicles in close succession in Warzone 2 DMZ
Once you have at least six Tear Gas tacticals with you, go to the Zarqwa Hydroelectric region in central Al Mazrah. Your next objective is in the middle of the POI on the island. First, clear out the lurking armored AQ guards as these bots may kill you while attempting the mission. After securing the area, look for six water wells on the island (marked in the image above). Throw one Tear Gas in each water pool to complete the Poisoned Well DMZ mission.
Poisoned Well Reward CoD DMZ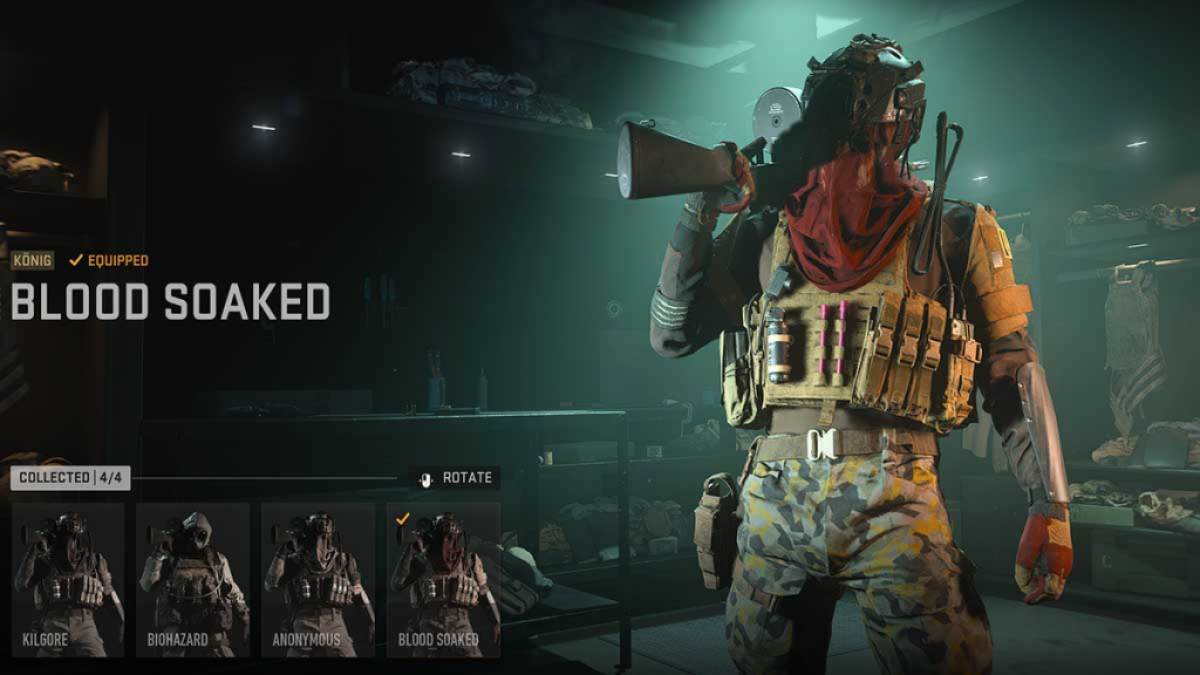 After successfully completing the Poisoned Well Tier 4 Legion Faction Mission in DMZ, players receive 30000 XP and the Blood Soaked operator skin for Konig. This Konig skin can be equipped in the Operators menu by customizing the character.
Stay tuned to Pro Game Guides for more Call of Duty: Modern Warfare 2 and Warzone 2 content. In the meantime, head over to our article on How to control three SAM Sites simultaneously in Warzone 2 DMZ.