Call of Duty: Warzone's DMZ rewards players with exclusive weapon blueprints and operator skins for completing Faction Missions. The final Tier 3 Black Mous Faction Mission, Natural Treasure, has the Endless Night weapon blueprint for the SAKIN MG38 Light Machine Gun as its completion reward.
How to unlock the Natural Treasure Mission in CoD DMZ
The Natural Treasure mission is unlocked only after completing the base missions from Black Mous Tier 3. You need to complete any five missions from the following list, as such, you may skip one that seems the most difficult for you:
Perfection

Complete a Raid Weapons Stash contract without taking body damage

Quick and Dirty

Complete an Eliminate HVT contract in under two minutes

Roof Rat

Kill 20 enemies in Al-Mazrah City by headshot with a sniper rifle
Kill six operators in Al-Mazrah City with a sniper rifle (you can down players with any weapon and finish the kill using a sniper)

Unarmed and Dangerous

Infil solo without any weapons
Exfil in the same deployment without picking up any weapons

Vintage Connoisseur
The Whale

Extract with a single backpack carrying $200,000 in cash and valuables
Related: How to unlock 'Horde Breaker' Icarus 556 blueprint in Warzone 2 DMZ
Natural Treasure DMZ Guide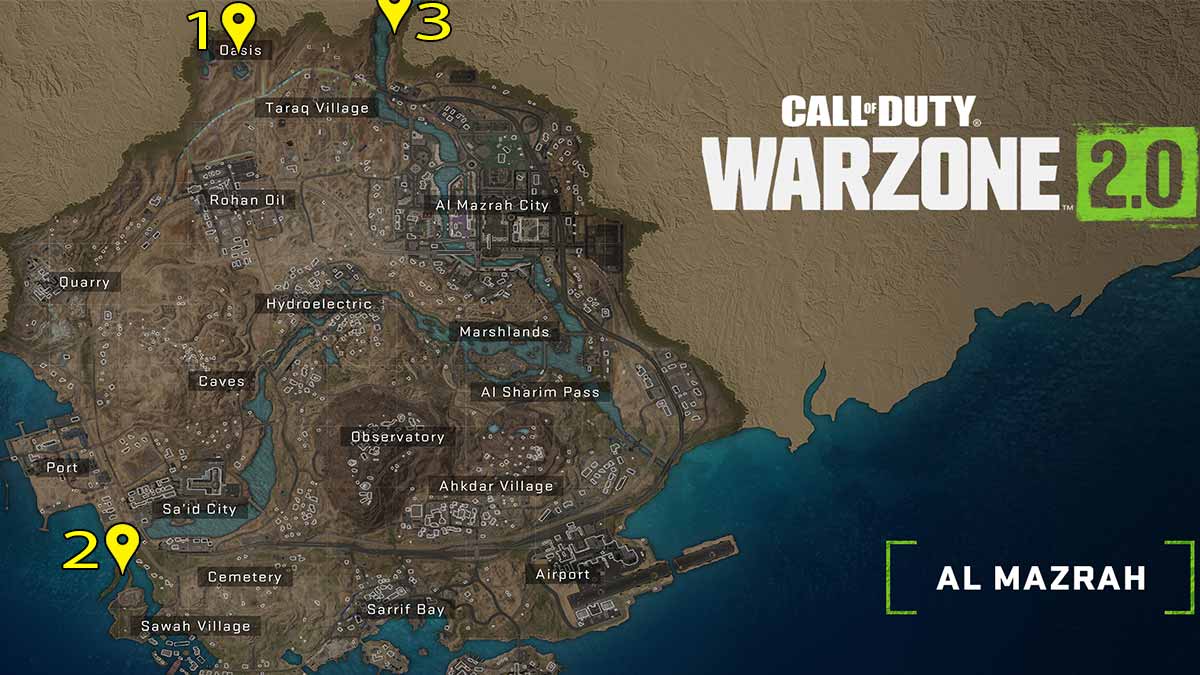 For the Natural Treasure challenge, you need to locate and loot three hidden containers scattered across Al Mazrah. These loot stashes spawn at fixed locations, and we've marked them for you in the map images above. While looting the first and second containers, make sure to pick up the document for the mission progress to count, it doesn't matter what you do with the remaining items.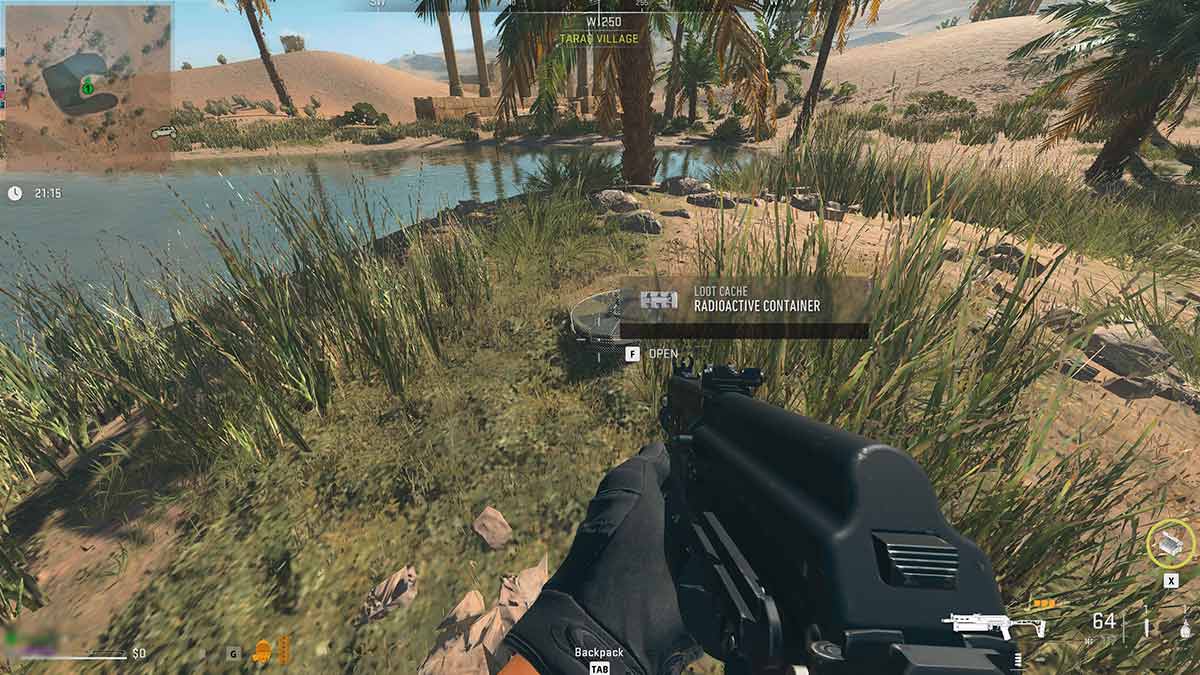 You can find the first container in the Oasis, west of Taraq Village. You can easily spot the radioactive container next to the U-shaped water pool. For the second container, head to the southwestern Al Mazrah coast near Sawah Village. At the marked location, you'll find the loot stash hidden underwater by the sandbars. Finally, go back to Taraq Village, cross the river, and open the third container placed under the palm trees. From the third stash, you need to collect the Irradiated Drill and extract with this item to complete the Natural Treasure mission and unlock the rewards.
Stay tuned to Pro Game Guides for more Call of Duty: Modern Warfare 2 and Warzone 2 content. In the meantime, head over to our article on What happens when you have no contraband weapons in Warzone 2 DMZ?