Call of Duty: Warzone 2 DMZ has several unique rewards, including weapon blueprints and operator skins. You can unlock these special cosmetics by completing various Faction Missions. After completing the final Tier 1 mission for Black Mous, you can proceed to the next tier to get the Triage operator skin for Roze.
How to unlock the Espionage Mission in Warzone 2 DMZ
The Triage Roze skin is unlocked as a reward for completing the final Tier 2 Black Mous Faction Mission, Espionage. To gain access to this main challenge, you'll first have to complete at least five base missions in the tier:
On Rails

Kill 28 enemies while on the train

Silent Killer

Kill four Eliminate HVT contract targets using suppressed weapons
Kill 20 enemies using suppressed weapons

Custom Hardware

Deliver one GPU to the dumpster dead drop near the railroad north of Al Sammam Cemetery
Deliver four Game Consoles to the same dead drop
Extract 20 Hard Drives

Down and Out

Acquire a Raid Weapon Stash contract
Complete a Raid Weapon Stash contract without any teammates being downed

Weapons Case
Based

Deliver 15 Screwdrivers to the dumpster dead drop at the junkyard in the village south-east of Al-Sharim Pass
Deliver 20 Light Bulbs to the same dead drop
Deliver five Electric Drills to the same dead drop
If you want to, you can skip the Custom Hardware mission, as it requires getting a GPU, which is an extremely rare item in CoD DMZ.
Espionage Mission DMZ Guide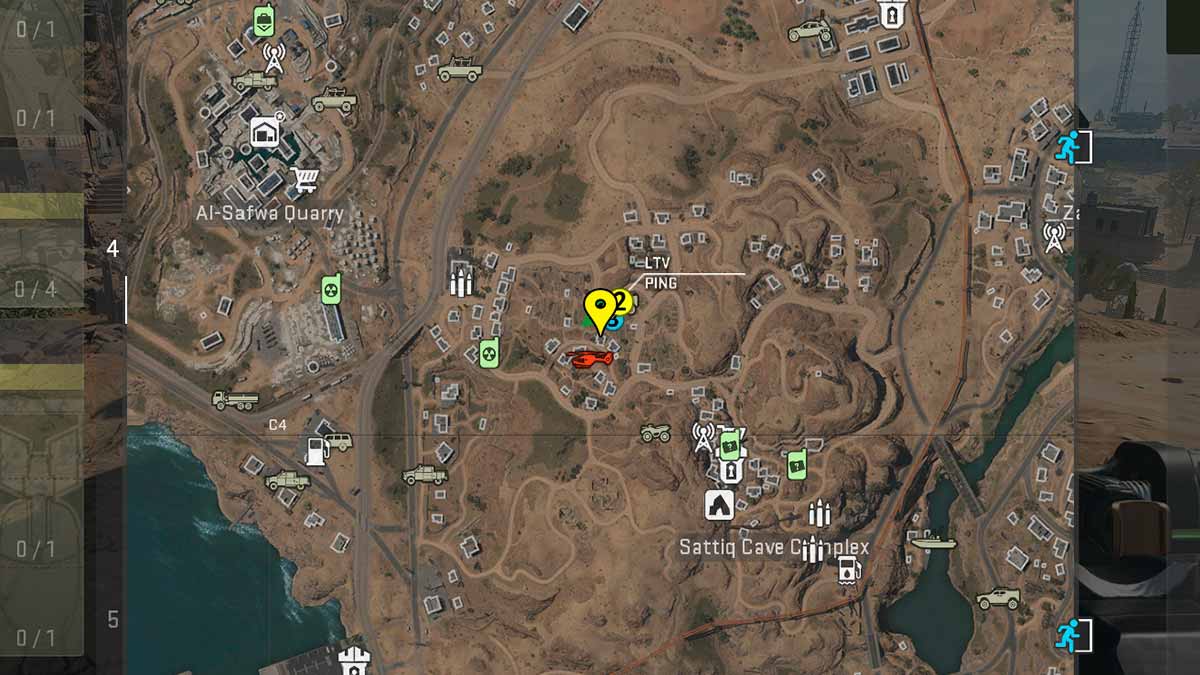 After completing five base challenges, the Espionage mission will unlock for you. When you're ready to carry out this mission, make sure it's selected in your mission list. Equip the Sattiq Poppy Farmer House Key in your backpack and get into a DMZ match. This key can be found as loot, purchased from shops, or you can get it by completing the White Lotus Tier 3 Mission, Robin Hood. Once the match starts, head straight to Sattiq Cave Complex and look for the farmer's house (marked on the map above). Open the locked door using the key you brought and pick up the Politician's Laptop.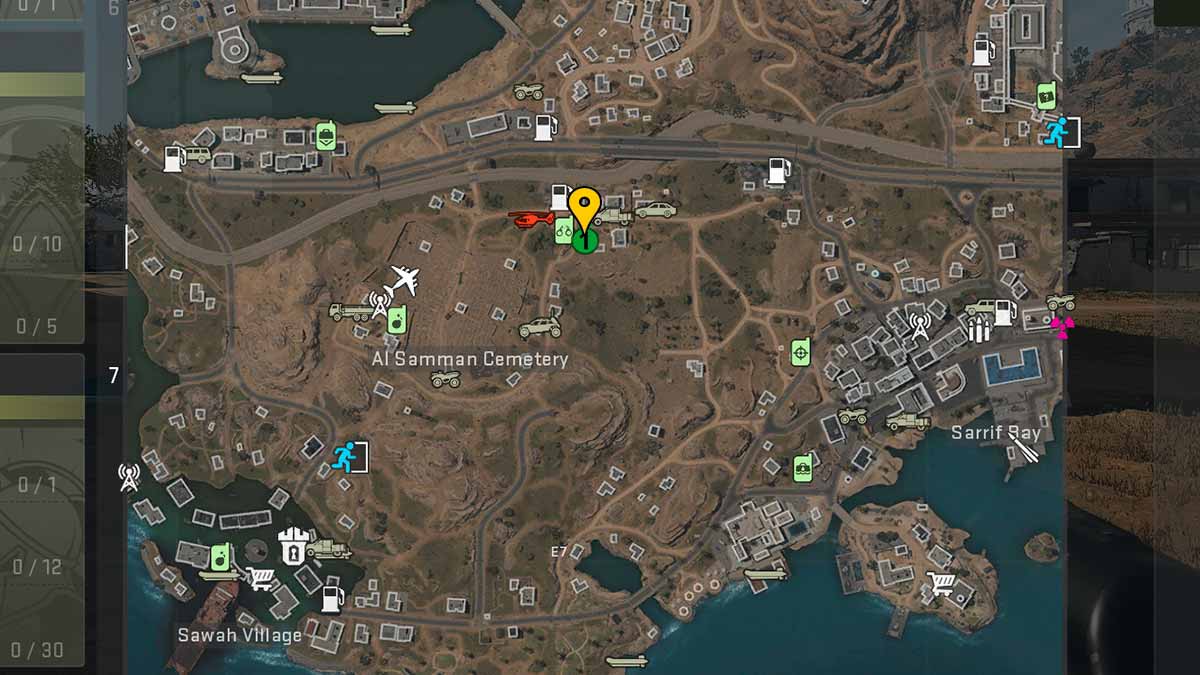 Now, take this laptop to the Dead Drop near Al Sammam Cemetery, preferably using a vehicle. Open the dumpster and deposit the laptop in it. Within a second, you'll hear a command to retrieve the laptop. Take the Politician's Laptop out of the Dead Drop and head back to where you picked it up from, i.e., Sattiq Cave Complex. Place the laptop in the corner of the room, and the mission will be over. You should now have successfully unlocked Black Mous Tier 3 and the free Triage skin for Roze.
Stay tuned to Pro Game Guides for more Call of Duty: Modern Warfare 2 and Warzone 2 content. In the meantime, head over to our article on Where to find a GPU in Warzone 2 DMZ.