In Call of Duty: Warzone 2 DMZ, the Omnivore mission for Tier 4 White Lotus Faction requires players to attack various Al-Qatala units across Al Mazrah. Completing this mission rewards you with the SO-14 contraband weapon and gets you one step closer to unlocking the final tier mission.
Omnivore Mission CoD DMZ
The Omnivore mission consists of the following three tasks that you can complete in multiple deployments:
Kill 35 armored enemies in Sawah Village.
Kill 15 enemies wielding Riot Shields in Al-Mazrah City.
Kill four enemy helicopters.
How to kill armored enemies
As mentioned in the first task, you'll have to eliminate 35 armored AQ Soldiers in Sawah Village. This point of interest is located in southwest Al Mazrah. You can find several level two and level three armored bots here. The best way to take these hostiles out is by hitting headshots using your weapon. Since these bots are harder to kill, maintain your distance and engage them from cover.
How to kill enemies wielding Riot Shields
Riot Shield wielding enemies can be found inside Strongholds, as marked in the image above. Take these enemies out by jumping around them and shooting them in the back. You can also shoot them in their hands and feet or use Stun Grenades to slow them down. Generally, each Stronghold has two Riot Shield guards, and at least two of these locked spaces may spawn at random locations in Al-Mazrah City in every match. You'll need a keycard to unlock the Strongholds, however, you can take out the guards through the windows without opening the building.
How to kill enemy helicopters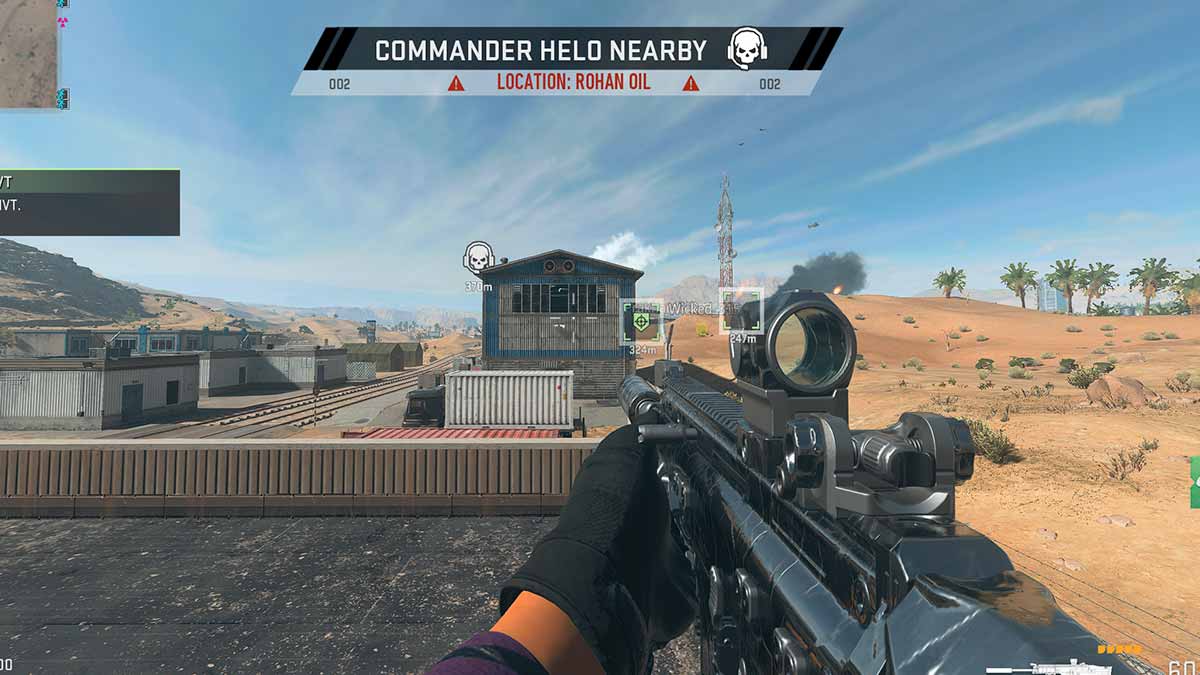 For the third and final task of the Omnivore White Lotus mission, you need to take out four enemy helicopters. At first, we thought this included the reinforcement helicopters, but the challenge was asking players to take out the Commander Helo or Boss Chopper. There's no saying whether the Commander Helicopter will spawn in a match, but when it does appear, you'll get a notification, as shown in the picture. The helo is marked with a white skull icon on players' tac maps, and you can easily kill it by shooting several rounds into it.
Stay tuned to Pro Game Guides for more Call of Duty: Modern Warfare 2 and Warzone 2 content. In the meantime, head over to our article on Thirst for Knowledge DMZ Mission Guide.