Predator is a Tier 4 Crown Faction mission in Call of Duty: Warzone 2 DMZ. The mission here is to first deploy into any map solo with no weapons equipped. In the same match, you have to get three operator eliminations and extract with $150,000 cash.
Predator Mission DMZ
Infil solo without any weapons.

Kill 3 operators in the same deployment.
Extract $150,000 in the same deployment.
Before anything, go to the Weapons section in the main menu and deselect any weapons that you may have equipped in the primary, secondary, and stowed slots of your loadout. You can carry other equipment, and we recommend carrying the Throwing Knife as your lethal. This will allow you to get silent takedowns on bots, whose weapons you can acquire later on.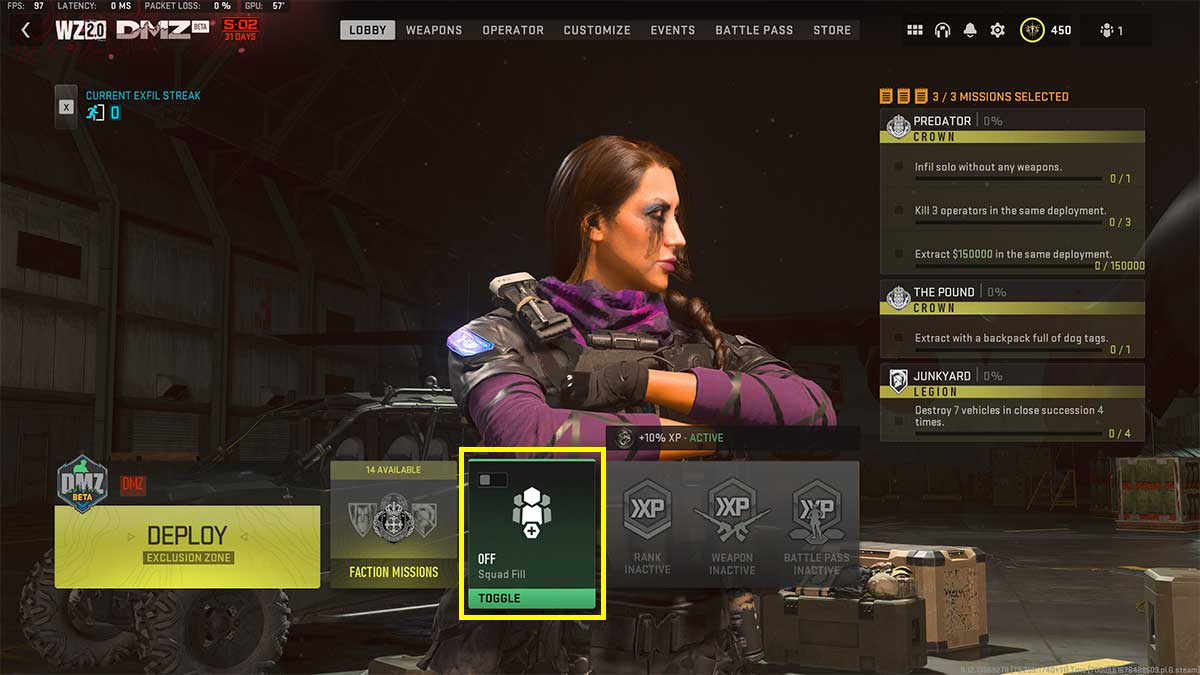 On the Lobby screen, make sure that you've turned Squad Fill to Off, as shown in the image above. This lets you deploy solo into the DMZ, without two other teammates. You can try joining other squads after deploying as that will not hinder your mission progress and allow you to play more freely if you don't want to complete the mission as a solo player.
Related: Wingman DMZ Mission Guide
Once you're in the match, be it on Al Mazrah or Ashika Island, get yourself a weapon first by taking out nearby bots. Loot around briefly for any other gear and cash you may need. Now, you need to kill three operators while gathering the required amount of cash. We recommend you attempt this mission on Ashika Island as we found it easier on this smaller-scale map.
To kill players, you need to take on them by surprise as you're playing solo. Pay attention to any gunshot sounds and use them to track the enemy teams. How you take them out is entirely up to you, just remain to be aware of the team members of the player you killed as well as the bots in the area. You can also use any closeby UAV Towers and a killed player's insured weapons.
While going for the three operator kills, remember that you also have to acquire a huge amount of cash for the mission. For this, you can complete contracts like Secure Nuclear Material and Destory Supplies. The latter also marks safes on the island, that you can secure for cash and valuables. High-tier loot and valuables can be sold at Buy Stations for cash. Don't forget to open Strongholds and get the loot inside orange supply boxes.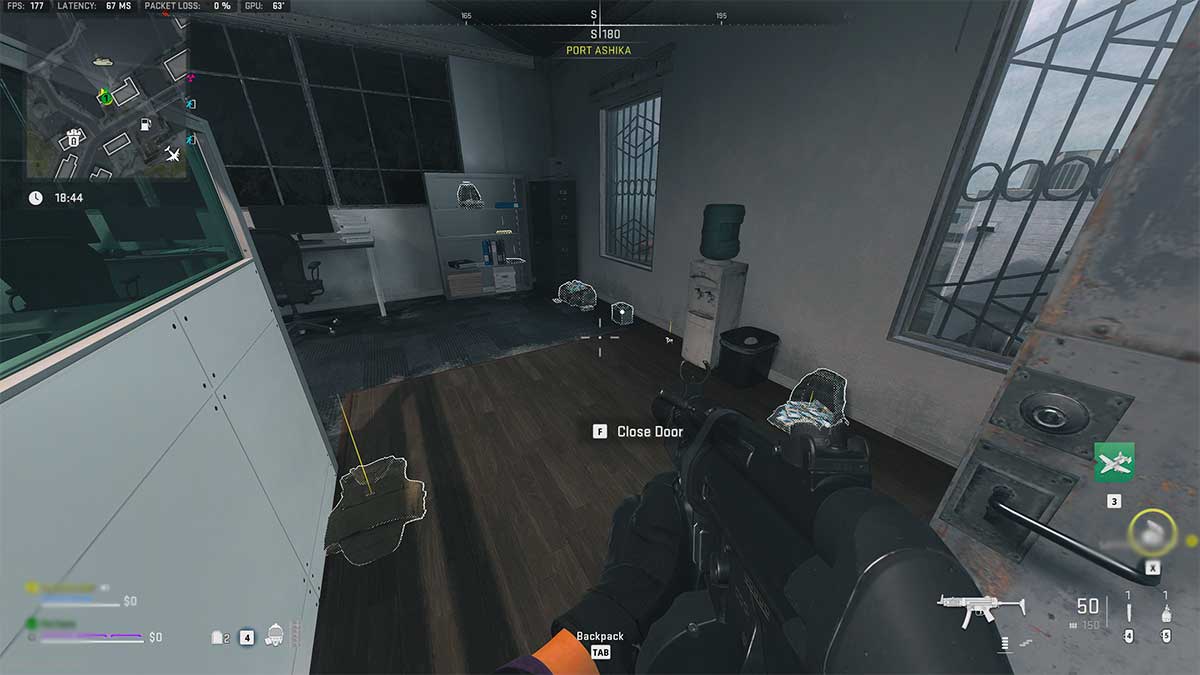 The most effective way of getting huge sums of cash on Ashika Island is by opening locked rooms and loot caches. Eliminate HVTs that you come across and pick up the keys they drop. Use these keys to unlock locked spaces for cash, valuables, and more keys to other places. Some great loot spots include Main Harbor Control, Lost Room 403, Research Center Room, and HMS Shipwreck. The most important cache to open is the Drifting Supply Bag off the coast of Oganikku Farms, which alone grants you items worth $75,000.
Stay tuned to Pro Game Guides for more Call of Duty: Modern Warfare 2 and Warzone 2 content. In the meantime, head over to our article on DMZ Mud Covered Cache Key Location – Warzone 2.