Here you will find all of the Pre-order incentives and special editions that are available for Chivalry 2.
What are the Pre-Order Bonuses for Chivalry 2?
Players who pre-order either the standard or special edition of Chivalry 2 will receive a special pre-order bonus weapon variant for the zweihander, called the royal zweihander. Also, If you pre-order the game, this skin will be equipable via the character customization screen in the main menu.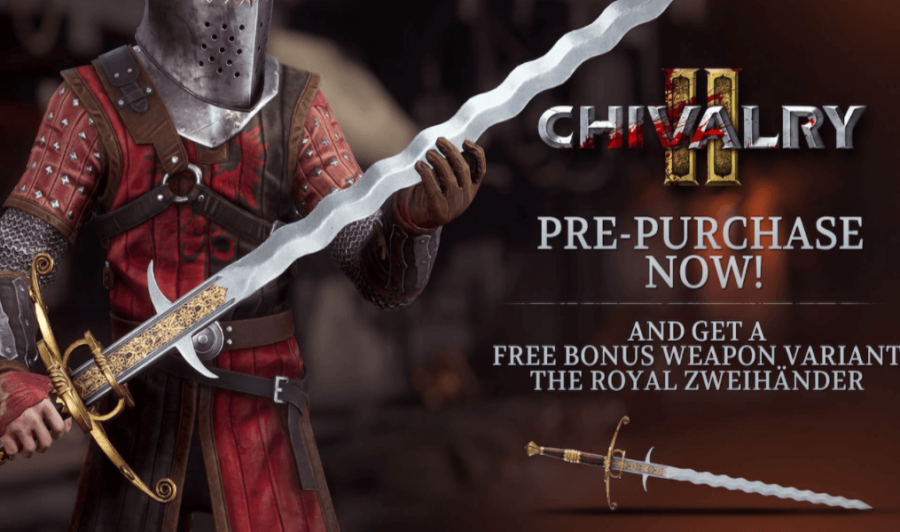 What do you get with the Special Edition of Chivalry 2?
Along with the bonus standard bonus of the zweihander skin, players who pre-order the special edition of Chivalry 2, will receive a ton of incentives and bonuses, so here's a roundup of everything you get below.
Agatha Jousting Knight Armor Skin
Royal Broadsword Skin
Mason Jousting Knight Armor Skin
Gold Horsemen's Axe Skin
Rose Novelty Item
5000 Gold (in-game currency)
1000 Crowns (in-game currency)
In case you were wondering, both gold and crowns are used to unlocked weapons, skins, armor. Also, you can equip any of the skins on this list by going into the character customization screen on the main menu when the game releases,
Related: Chivalry 2 Release Date, Leaks. & Everything we know!
How much does Chivalry 2 Pre-orders cost?
The standard edition of the game is currently priced at $39.99 and the special at 49.99. Along with that, the game will release on July 8th on Xbox One, Series X/S, Playstation 4/5, and PC.
For more on, Chivalry 2 check out Is Chivalry 2 on Game Pass at launch? and How to recharge special abilities in Chivalry 2