Sugar Crystals are ingredients that can be used to craft and upgrade Magic Candies, which are additional resources that can make your Cookies stronger. There are four kinds of Sugar Crystals in the game. Here are all the ways you can farm and use them.
How to farm Sugar Crystals in Cookie Run: Kingdom
There are plenty of ways you can obtain Sugar Crystals in the game, but you can only get a few at a time (and sometimes none) with each method. It takes some time to get enough to upgrade your Magic Candies, so make sure to complete your dailies to farm Sugar Crystals slowly over time.
Fountain of Abundance
Balloon Expedition (episode eight onwards)
Today's Bounties

Monday, Thursday: Strength Crystals
Tuesday, Friday: Arcane Crystals
Wednesday, Saturday: Swiftness Crystals
Sunday: All Sugar Crystals

Tower of Sweet Chaos
Guild Gacha
Cookie Alliance
World Exploration Master mode
If you're in desperate need of Sugar Crystals right away, they're included in some packages in the shop. However, you'll need to shell out real-life money to purchase them.
Related: Best Blueberry Pie Cookie Toppings build in Cookie Run Kingdom
How to use Sugar Crystals in CRK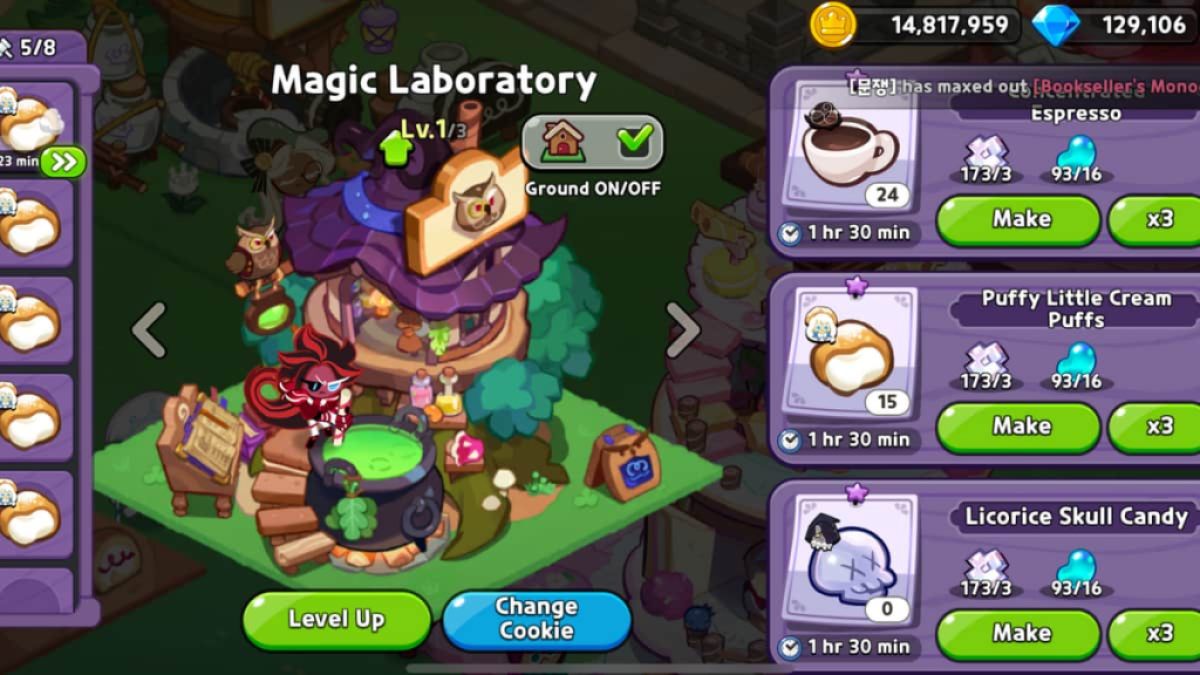 Purity Crystals can be used to craft various items in the Magic Laboratory, including Resonant Ingredients (for Magic Candies), Time Jumpers, and even other types of Sugar Crystals.
You can unlock the Magic Laboratory at Kingdom level 35, where you'll receive the quests "Let's Build the Magic Laboratory!" and "New Power, New Crafting." Don't forget that you need to level it up to increase the roster of items you can craft with this building.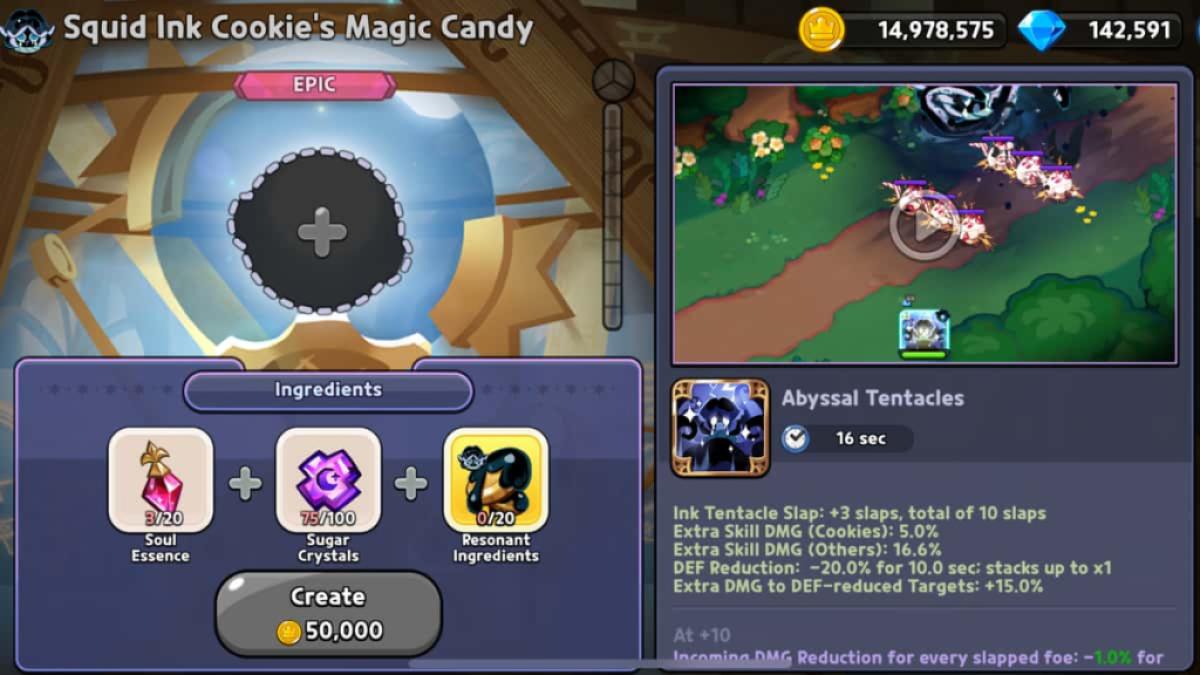 Meanwhile, Arcane, Strength, and Swiftness Crystals can be used to craft and upgrade Magic Candies.
Arcane Crystals - for Magic Cookies
Strength Crystals - for Charge and Defense Cookies
Swiftness Crystals - for Ambush and Ranged Cookies
For more CRK tips and tricks, check out our guide on How to obtain & donate Relics in Cookie Run Kingdom here on Pro Game Guides.