As you go on about your adventures around Night City, you will face a lot of violence and profanity from various characters and NPCs in Cyberpunk 2077. While this may be expected from a product that is marketed for adults, Cyberpunk 2077 pushes the standard with boat loads of character nudity in multiple scenes and settings. While this feature does add a layer of realism, it mostly serves a cosmetic purpose. Many players with children at home or from orthodox families might want to turn off the feature. In this guide, we'll tell you how you can turn off nudity in Cyberpunk 2077.
Is there nudity in Cyberpunk 2077?
As a product marketed for a majorly-adult audience, Cyberpunk features tons of violence and profanity, including character nudity. Players can even customize the features of their character's genitalia in the character customizer. Moreso, players are exposed to nudity in various story mission locations, including strip clubs. It is also worth noting that the PlayStation 4 variant of Cyberpunk 2077 has nudity censorship enabled by default.
Related: Here's what is coming in Patch 1.52 for Cyberpunk 2077
How to turn off nudity in Cyberpunk 2077
Players get the option to disable nudity in Cyberpunk 2077 from the Main Menu settings. You cannot change nudity settings while in-game. You may also dabble with the graphics settings to increase FPS and performance. While in the Main Menu, go to Game Options, then click on the Gameplay tab. Scroll down to the bottom of the page, and you will find the Nudity Censor option. Simply click the On button to disable all nudity in Cyberpunk 2077.
How Nudity Censor Works in Cyberpunk 2077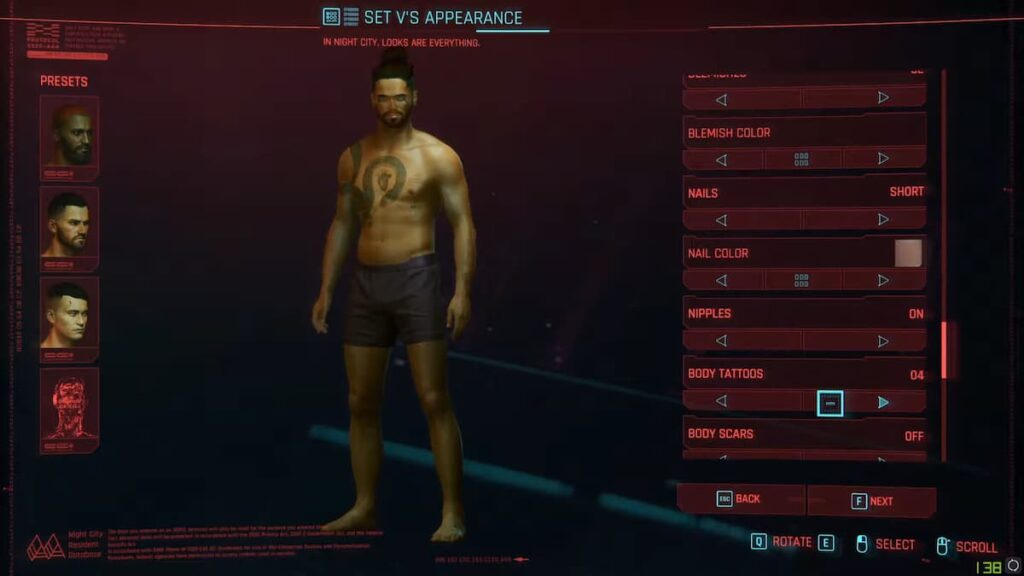 The Nudity Censor covers up the intimate and private body parts of all characters in Cyberpunk 2077. For example, your character will wear clothes when in the character customizer with Nudity Censor turned on.
Wondering how to find components to upgrade your gear in Cyberpunk 2077? Check out How to get Upgrade Components in Cyberpunk 2077, right here on Pro Game Guides.