Dark and Darker has quickly become a popular game, even before its release. Ironmace Games have been holding various alpha playtests, allowing fans to get in early and give feedback on the game's development. This may leave you wondering how to sign up for the Dark and Darker alpha playtest.
How to play the Dark and Darker Alpha
To join and play the Dark and Darker Alpha Playtest, you must go to the game's Steam page. If you do not have a Steam account, you will need to make one. Once on the Dark and Darker Steam page, press the Request Access button underneath the Wishlist button. If accepted into the playtest, you will be able to play. We received confirmation of our acceptance almost immediately, but the time may vary.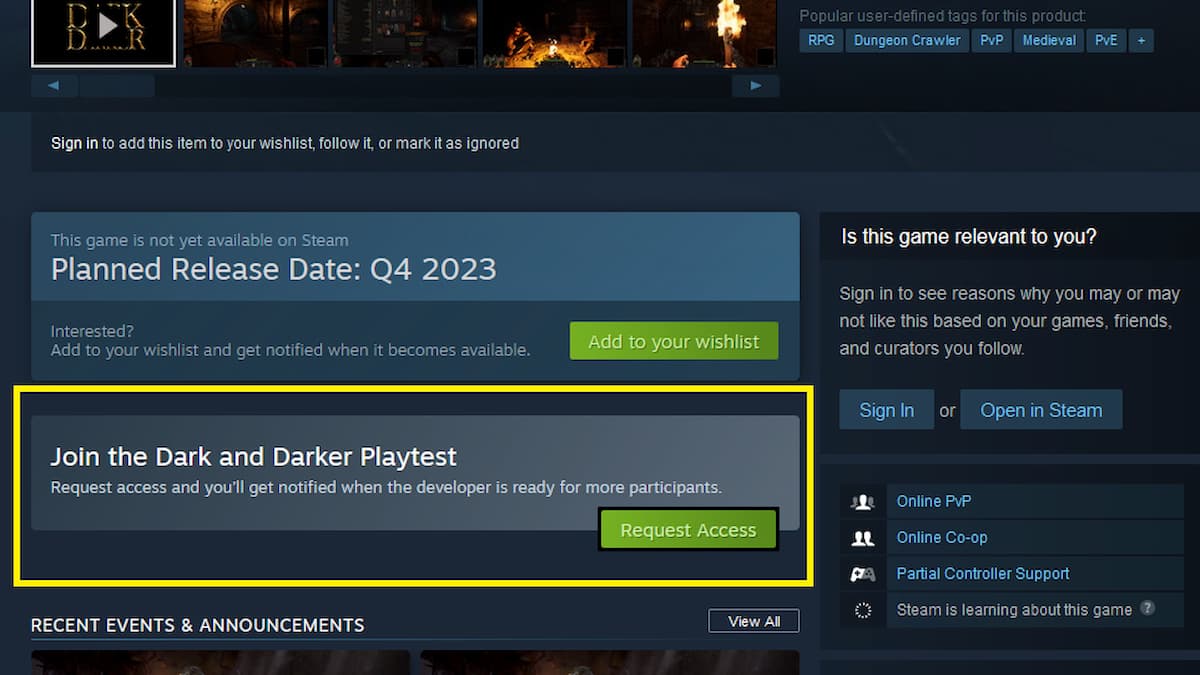 Related: How to split stacks in Marauders
If you are selected for the playtest, you can participate and play the game ahead of its release. This is a great way to get a feel for the game and try it out. Additionally, if your friends join the playtest, too, you will be able to party up and explore Dark and Darker's dungeons together.
The current playtest runs from February 6, 2023, to February 13, 2023. Ironmace Games has run several playtests, so more may be coming in the future. Make sure to bookmark this page, as we will update this guide when new playtest dates are announced.
For more information on gaming, check out How to farm bitcoin in Escape From Tarkov and Best Loadouts in Escape from Tarkov on Pro Game Guides.