The modding community for the Souls series includes some of the most talented individuals in the scene. Dark Souls 3 has several mods that change the entire game to offer a completely unique experience. Among the community, a few are talked about constantly, and some are still actively worked on to this day.
The Convergence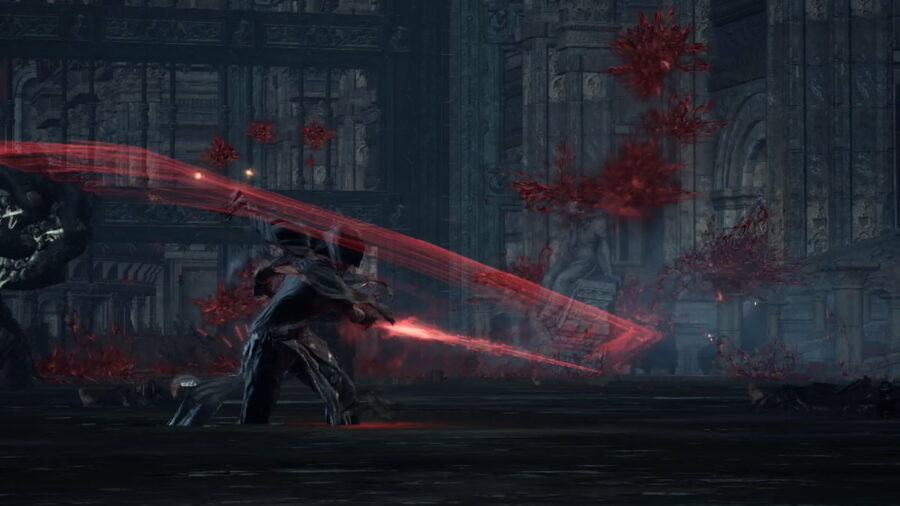 Created by TigerG92, CouchJockey, and AronTheBaron, The Convergence changes the game in a number of ways. Enemy placement is easily memorized for veteran Dark Souls 3 players, but in The Convergence, the same Hollows won't be where players expect them to be.
There are 12 subclasses for Magic alone, giving Miracles, Sorceries, and Pyromancies four subclasses. There is much more to play with, from summoning magic used by Druids and Necromancers to new damaging spells that drain HP or deal Elemental damage. This includes all-new graphics for spells, new catalysts, rings, and even covenants for each class.
The mod includes new weapons, armor sets, and massive overhauls to the layout of areas. This changes lighting and the overall aesthetic of areas. Even the starting area, the Cemetary of Ash, has a much more melancholic and dreadful feel. Bosses are changed and can even be fought multiple times. The more gimmicky bosses like Yhorm and Cursed Rotted Greatwood have been changed and have a special surprise in store for longtime players.
Ascended Mod RPG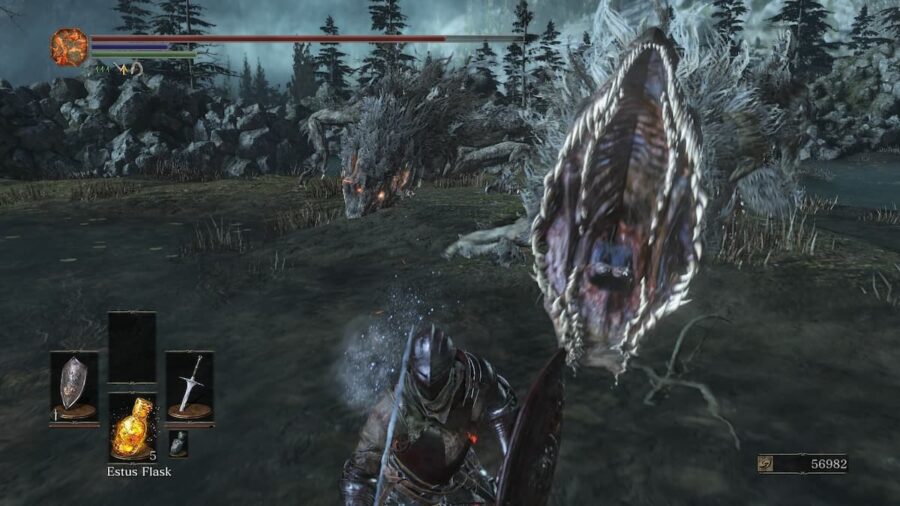 Created by VanBuinen, the Ascended Mod RPG is described as "The Dark Souls of Dark Souls Mods." The other Souls games have their own Ascended Mod that Van also created, but the Dark Souls 3 version is thought to be the most difficult. This mod is perfect for players familiar with the game but desire more of a challenge.
Every piece of equipment has a bonus added to it. This includes armor, rings, and even weapons. This adds a classic RPG feel to the game that can increase players' stats and resistances and cater to specific builds. Ring stat increases are increased as well and even doubled in some cases. The Knight's Ring normally increases the Strength stat by five instead of 10. Percentage damage rings like the Witch's Ring are also increased.
Using all these effects is necessary as enemies are buffed significantly. Status Effects are altered in the mod and now debuff the player. Enemy weapon attacks can cause these status effects on their own. Using items to cure these status effects become much more important, and the items to cure it are available to purchase right away. From decreasing stats, stamina regeneration, or movement, each status effect does something unique and truly makes the game as punishing as possible.
Pocket Souls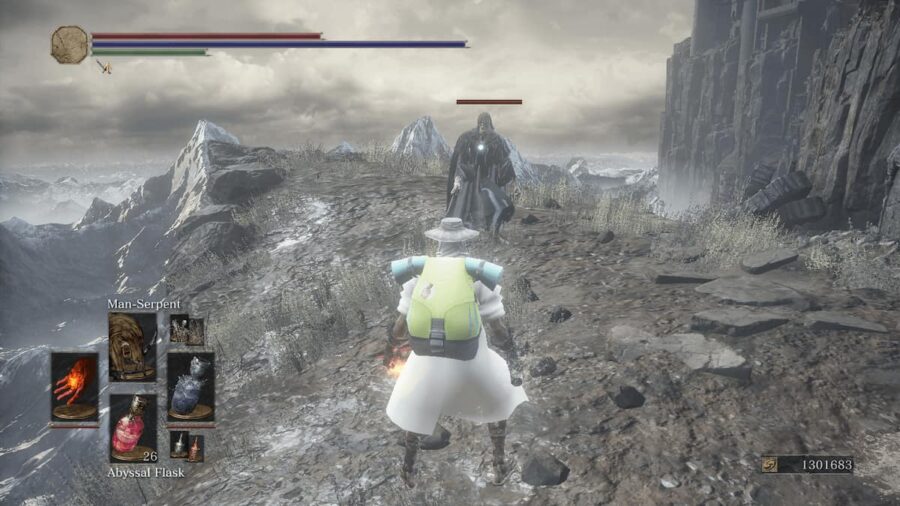 Created by Angus Is Love, Pocket Souls is one of the most ambitious and unlikely crossovers for Dark Souls 3. The mod essentially changes the player character's role into that of a Pokémon Trainer. Different Flasks are used to capture enemy NPCs, with the Abyssal Flask being the standard Pokéball equivalent. Players then send their captured NPCs to do battle and progress through the game as normal.
Players must use their creatures to deal damage as the player character is heavily nerfed. Leveling up is still possible, but focusing solely on HP and Attunement is advised. The more Attunement slots the player has, the more creatures they can hold at a time. Creatures can be upgraded by increasing Trainer Level and even having different stats raised.
Increasing Trainer Level is important as stronger creatures will be harder to catch otherwise. Just like Pokémon, the lower the remaining HP of the creature, the easier it will be to catch. The mod requires both DLCs to play as it uses every area to progress. Infusions change what creatures do as well, such as making different Special Attacks. Available in Brazilian-Portuguese, English, French, German, and Japanese, this mod is very accessible and offers a unique way of playing Dark Souls 3.
Related: Best Mods for Skyrim
Cinders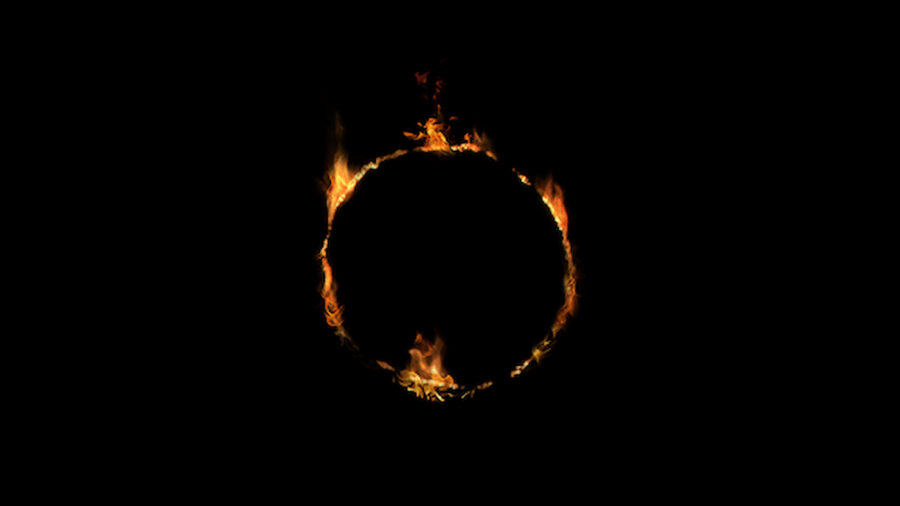 Created by Vawser, p013121, Lost Cat, Harmonixer, the Cinders mod is a love letter to the entire series. Adding weapons and armor from Bloodborne, Dark Souls 1, and Dark Souls 2, the mod features hundreds of different items. FP also regenerates, and the magic system is expanded heavily to feature catalysts that scale with different stats.
Covenants have different effects when equipped and have different rewards when offering items. The Bonfire is made to have new options, so players don't have to keep going back to Firelink Shrine whenever they wish to level up or upgrade. Quality of life improvements alone make this mod worth the download, but players will be pleased to know that the mod features new challenges.
New Bosses and new boss placements have been added and altered that are inspired by the series's lore. Existing bosses that have been changed give a welcome challenge for veterans and have different abilities in some cases. New modes for players still wanting more in their playthrough, such as Gauntlet, can be played. Gauntlet is a boss rush mode that offers a select number of bosses in each route. Comparisons between Cinders and The Convergence are often made, but they are both worth the download, and lots of time has been put into both projects.
Champion's Ashes
Created by Halvard, Angeluso, Gabri, Champion's Ashes seeks to balance the game for fans of the multiplayer aspect of Dark Souls 3. With a heavy focus on PvP, the mod also features many graphical and animation changes. The enemies of the game are changed, so even ignoring the game's multiplayer aspects, Champion's Ashes still offers a new experience for the game in single player.
Weapons and spells have a feint system, new animations, design, and complete reworks. Trick weapons and firearms are available in the mod, each with its own unique animations. Combos are more layered, and combat has more depth, especially in 1v1 duels. Players looking only to do PvP can input a cheat code in Firelink to gain access to all weapons early.
This is easily the best mod for players who are heavily into PvP and miss powerstancing. The same meta from the vanilla version of the game doesn't apply and many builds, old and new, are viable. A custom launcher is included to ensure the mod is updated and keep players from getting banned from the Bandai Namco servers.
NOTE: When playing mods, you should play Offline to avoid being banned.
For more Best Of lists for mods, check out Best Weapon Mods in Fallout 4 on Pro Game Guides.