Dead by Daylight introduced a lot of new skins with the Alien Chapter, many of which belong to the Xenomorph. If you want to know how these skins look and where they are taken from, I am here to help. This guide will list all the Xenomorph skins in Dead by Daylight.
Xenomorph Skins in DBD
The Xenomorph has three skins: Xenomorph Queen, Xenomorph Clone, and Grid Xenomorph. As mentioned, these skins are taken from the Alien franchise.
The Xenomorph: Xenomorph Queen (Legendary)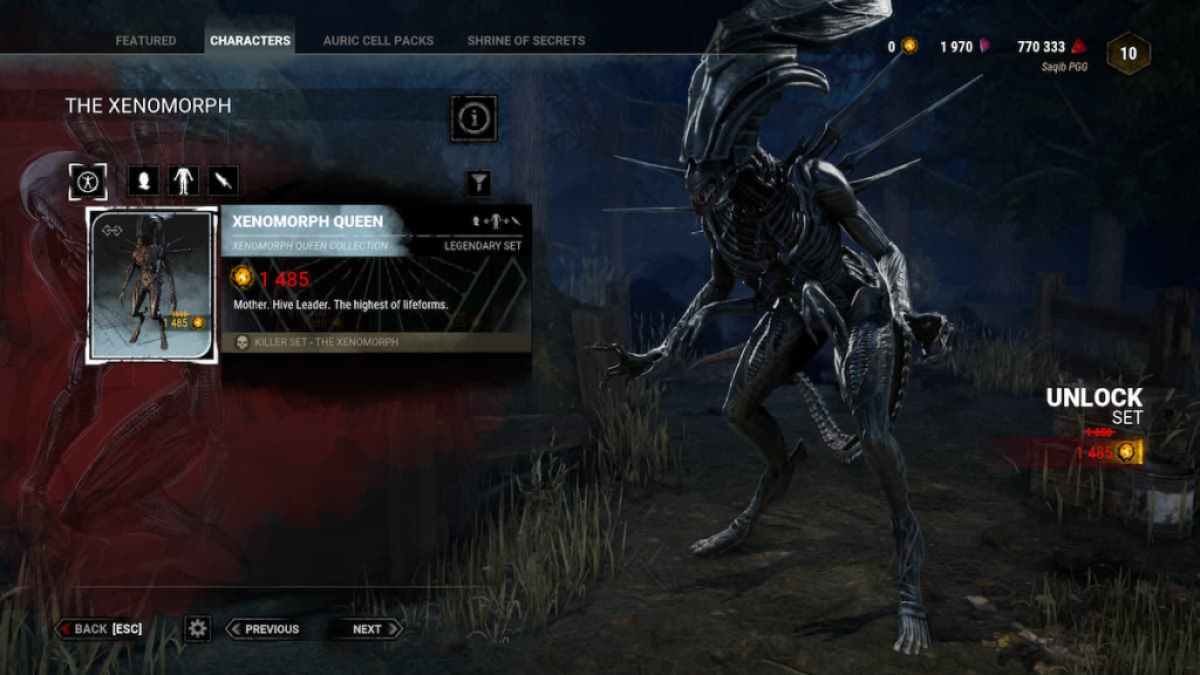 The queen is the biggest Xenomorph skin, standing nearly five meters tall in the movie. As the name suggests, this is the mother of the Xenomorph species. To get the Xenomorph Queen skin in Dead by Daylight, you can purchase it separately for 1,485 Auric Cells or get it with the Alien Collection bundle.
The Xenomorph: Xenomorph Clone (Very Rare)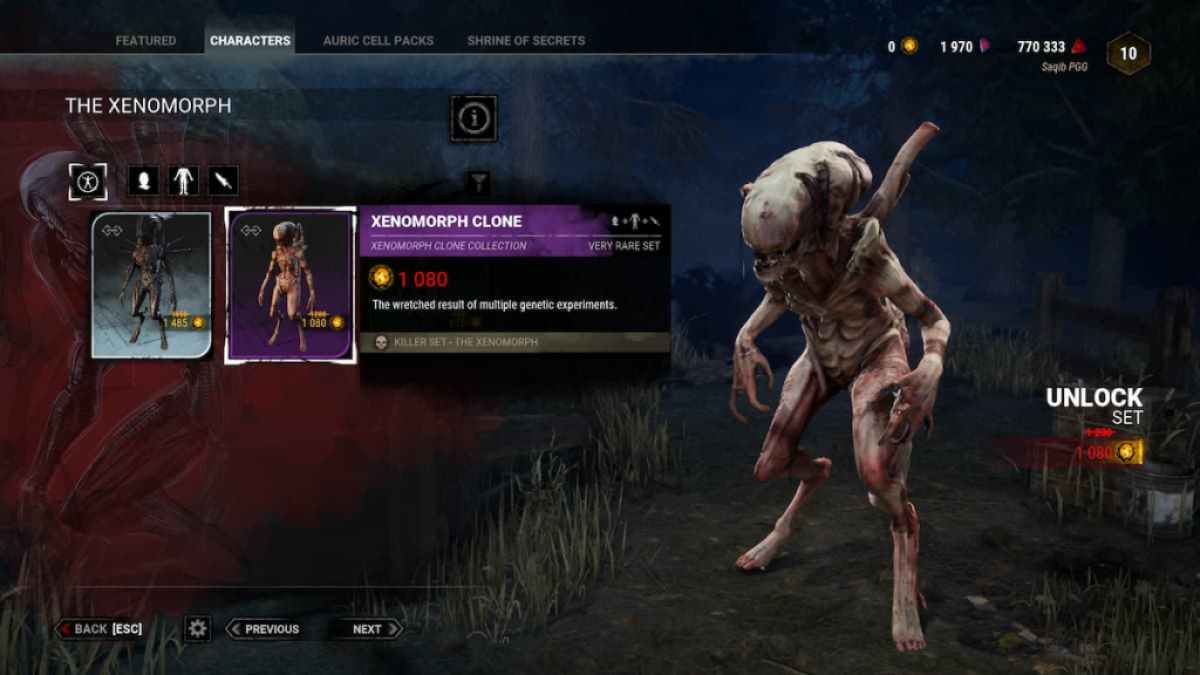 This very rare skin comes from the Cloned Xenomorph, which was a result of mixed DNA from Ellen 8 and the Queen Xenomorph. The Cloned Xenomorph is about two meters in height with a brownish-green color. To get this skin, you have to spend 1,080 Auric Cells or get the Alien Collection bundle in DBD.
The Xenomorph: Grid Xenomorph (Rare)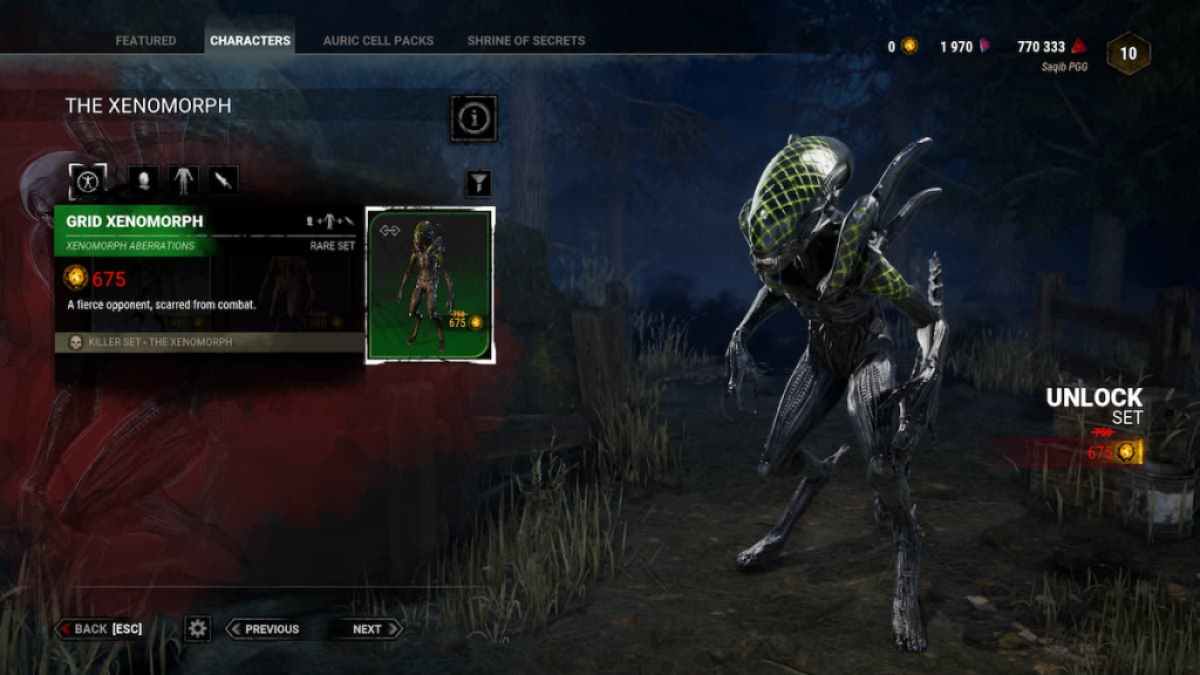 Grid Xenomorph skin is inspired by the Drone Xenomorph named Grid, who was born on Bouvet Island in 2004. The name Grid comes from the net-like wounds on its head and back, and it stands at around two and a half meters tall. You can get this rare skin for 675 Auric Cells or get it with the Alien Collection Bundle.
While you are at Dead by Daylight, be sure to check our DBD Error Code 8012 – How To Fix, All Xenomorph Perks in Dead by Daylight, and Dead by Daylight Initialization Error Fix guides on Pro Game Guides.