Lightfall is the newest expansion in Destiny 2 and focuses on the mysterious city of Neomuna on Neptune. The expansion will allow Guardians to wield a new element, known as Strand, and destroy any enemies who stand in their path. With the power of Strand, Guardians can stand toe to toe with threats like The Witness and Calus. With the Lightfall Annual Pass, players can experience this campaign and much more. Here's everything included in the Destiny 2 Lightfall Annual Pass.
All bonuses in the Lightfall Annual Pass
What is included in the Lightfall Annual Pass?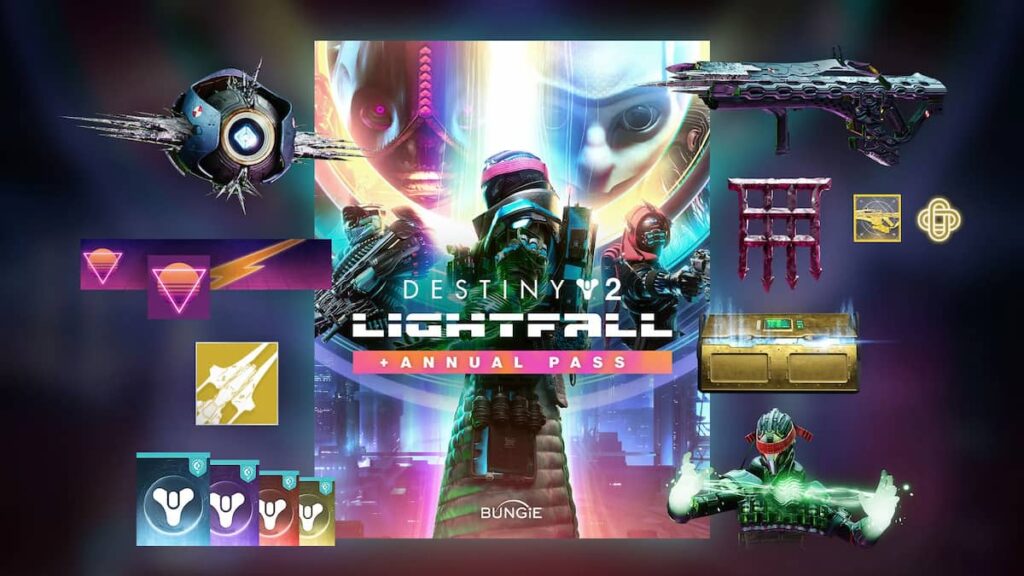 The Annual Pass edition of Lightfall will contain everything in the Standard Edition, including the campaign, raid, and subclass. Here are all of the benefits of the Annual Pass edition.
Campaign + Legendary Mode
New Strand subclass
Neptune destination
Lightfall Raid
New Exotic gear
Access to Seasons 20, 21, 22, and 23
Quicksilver Storm Exotic auto rifle, as well as its Catalyst and Ornament
Exotic Sparrow
Lightfall Dungeon Access
Rahool's Secret Stash (contents explained below)
Exotic Emote
Exotic Ghost shell
Legendary emblem
Related: How to get the Destiny 2 30th Anniversary Pack for Free
What is Rahool's Secret Stash?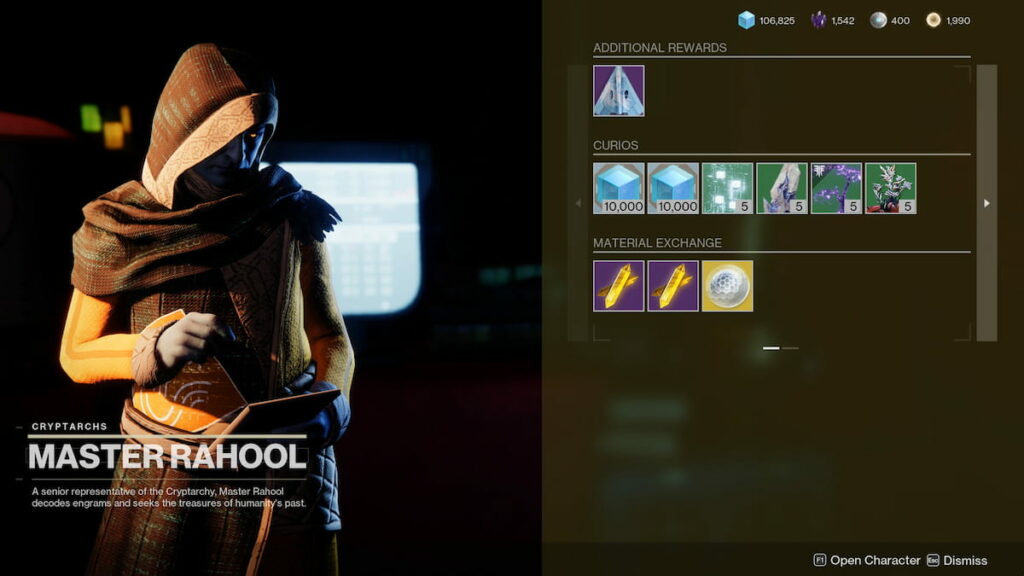 Rahool's Secret Stash is a bundle of items that can be claimed once per season, from Seasons 20-23. The bundle consists of 2 Ascendant Alloys, 3 Ascendant Shards, 1 Exotic Cipher, 5 Upgrade Modules, and 1 Exotic cosmetic item. These items relieve the stress of grinding for resources, granting players a break from endlessly repeated activities. With resources like Upgrade Modules and Ascendant Shards, players can get ahead of the crowd when new seasons drop, allowing for more efficient power leveling.
For more Destiny 2 guides, come check out How much would it cost to buy all Destiny 2 Expansions? here on Pro Game Guides.