Much to the ire of Early Access players of Disney Dreamlight Valley, Minnie was present in the game on release, but you could not complete a level 10 friendship quest to obtain her signature polka dot dress. We're happy to report that has changed. Here's how to unlock and complete Minnie's level 10 Friendship Quest in Disney Dreamlight Valley
How to complete The Club Renewal in Disney Dreamlight Valley
To unlock this quest, you must max out Minnie's friendship to level 10. You'll also need to have invited back to the Village both Anna, from the Frozen Realm, and Woody, from the Toy Story Realm. Once you've done that, start this quest by talking to Minnie. Minnie is starting to remember her old club, the Cheerful Chums Club. She thinks they used to have a banner but doesn't know where it went.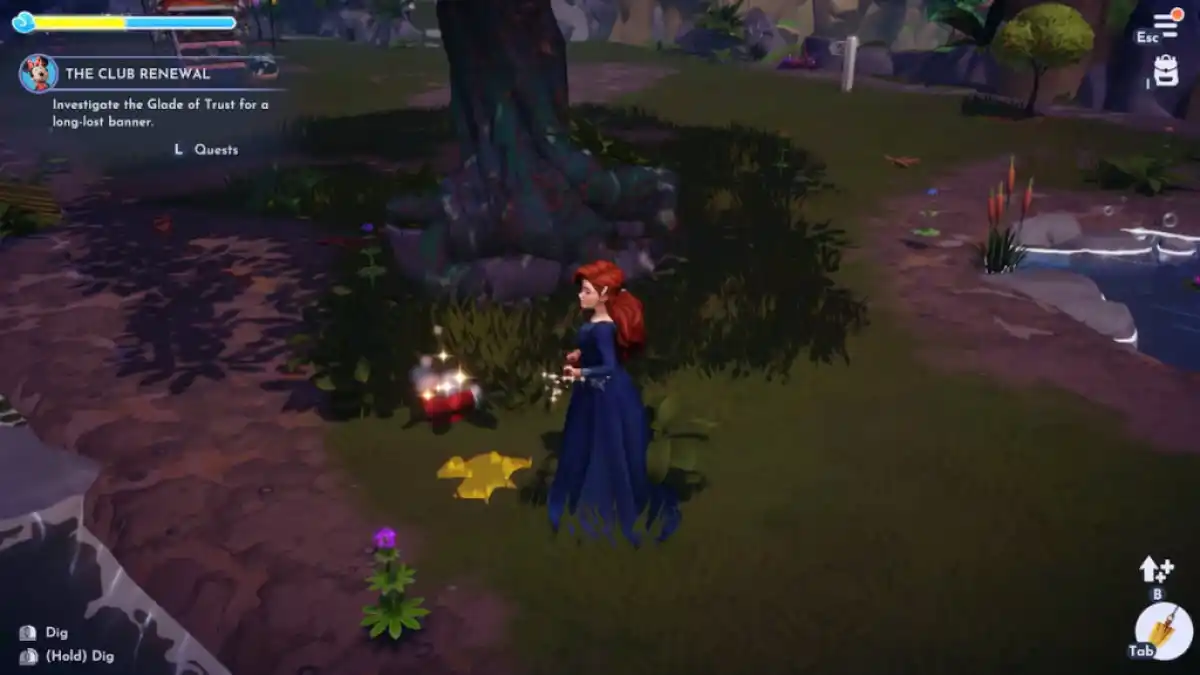 You can find the banner in the Glade of Trust Biome. It's lying on the ground next to the river in the southern part of the Glade. It's a bit beat up, but take it back to Minnie. She'll ask you to repair the banner, then hang it in your house for a Cheerful Chums Club meeting.
You'll need to gather the following items to repair the banner:
20 pieces of Fabric (made from 100 pieces of cotton.)
10 Gold Nuggets (these can be found easily by mining in the Sunlit Plateau or The Forgotten Lands.)
A Red Dye
Related: Can you unlock Stitch yet in Disney Dreamlight Valley?
The Red Dye is a crafting recipe in itself. It requires one empty vial, two squid, and two garnets. To get an empty vial, you'll need to craft that from three pieces of glass. Once you've gathered or crafted all of your materials, you can craft the Cheerful Chums Banner from the Furniture portion of your Crafting Menu.
Go to your home and hang up the Cheerful Chums Banner anywhere you choose. After a quick photo session, Minnie will thank you for getting the club back together and give you that classic red, polka-dot dress.
Looking for help with other friendship quests in Disney Dreamlight Valley? Check Out How to complete Woody's first Friendship Quest in Disney Dreamlight Valley or How to complete A Space Ranger Recruit in Disney Dreamlight Valley here at Pro Game Guides.