Elden Ring, game of the year for many in 2022, is getting an expansion, as per a surprise post made on FromSoftware's social media on February 28, 2023. The announcement revealed that the new DLC, entitled Shadow of the Erdtree, was currently in production.
In the post, FromSoftware stated that they hoped players looked forward to new adventures in the Lands Between. The announcement comes just over a year since Elden Ring's incredibly successful launch.
The posts included some key art from the upcoming expansion, as well as the logo and hero images. However, little other information is given.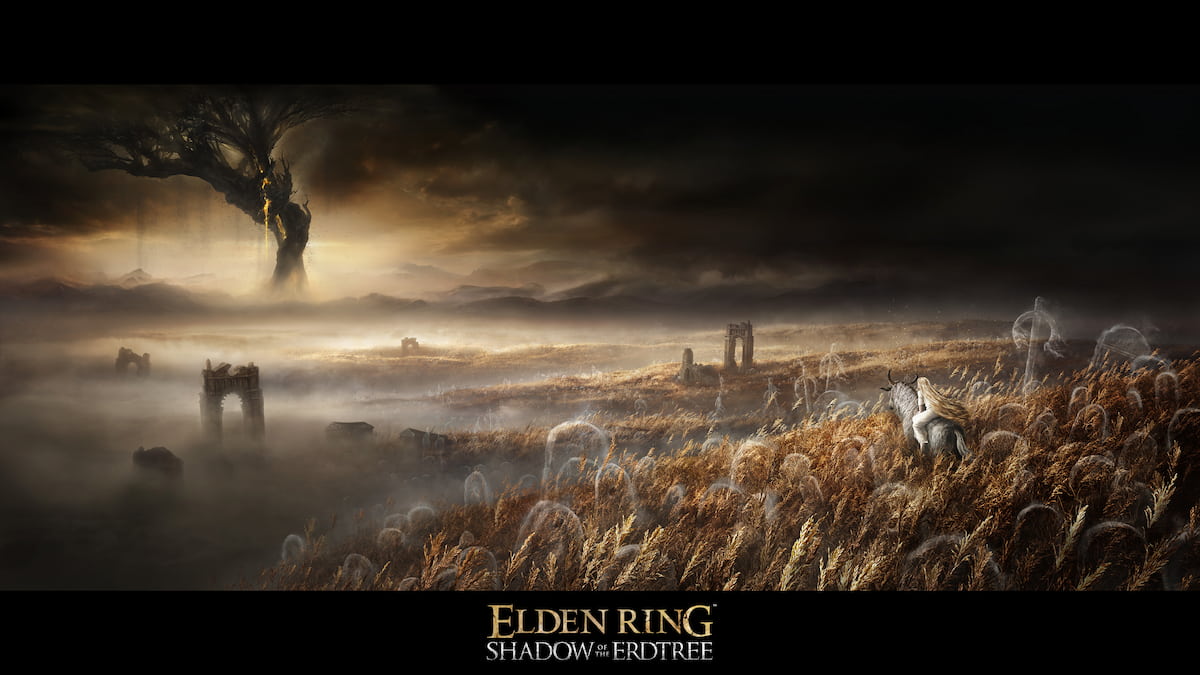 From the images, we do see a a figure riding a horse that some fans are already speculating may be Miquella, the brother of the infamous Malenia. What's more, the eponymous Erdtree lurks in the background, and will clearly set the tone for this expansion.
What's also interesting is the wording on this announcement. Rather than just being called DLC, this is a fully fledged "expansion." That suggests more content, more story, and a lot more than just a few additional features, like Elden Ring's past Colosseum PvP update.
For more Elden Ring news, guides, and more, check out How to get the Golden Vow Ash of War in Elden Ring on Pro Game Guides.