Elden Ring is an intense experience as a solo player, and some bosses can sometimes become more frustrating than enjoyable. When you're able to reduce the boss to half health, but can't seem to beat them, sometimes you need to call in reinforcements. Fighting bosses with your friends is a great way to make the challenge fun again. Here's how to do co-op in Elden Ring.
How does co-op work in Elden Ring?
How do you summon a player for co-op?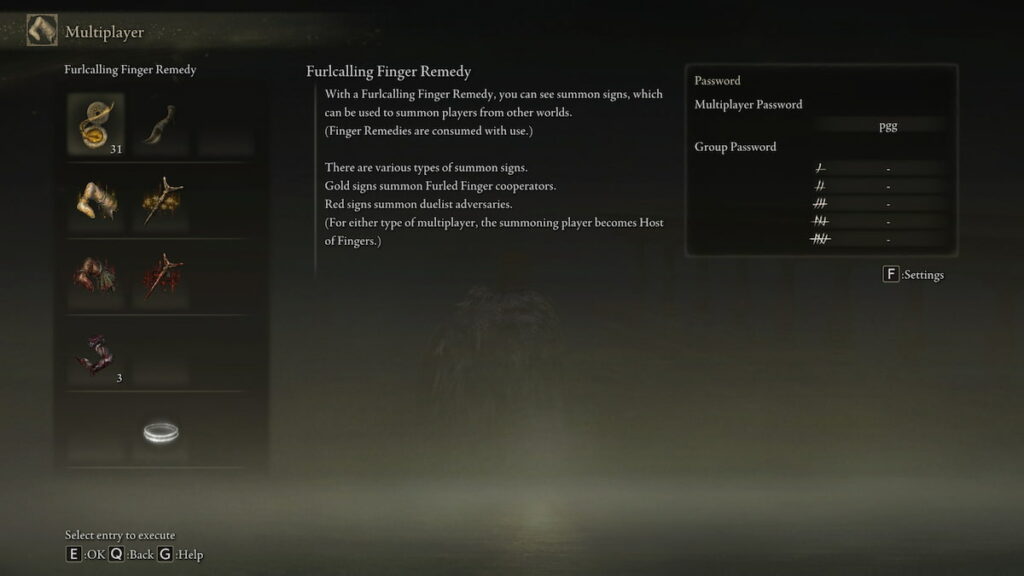 To summon a player, you must first open the menu, select Multiplayer, then open the multiplayer settings. Here, there is a multiplayer password that you can customize. To summon a player, you must match multiplayer passwords. Next, use the Furlcalling Finger Remedy to reveal multiplayer summon signs. If you run out of this item, don't worry. It can be crafted with two Erdleaf Flowers.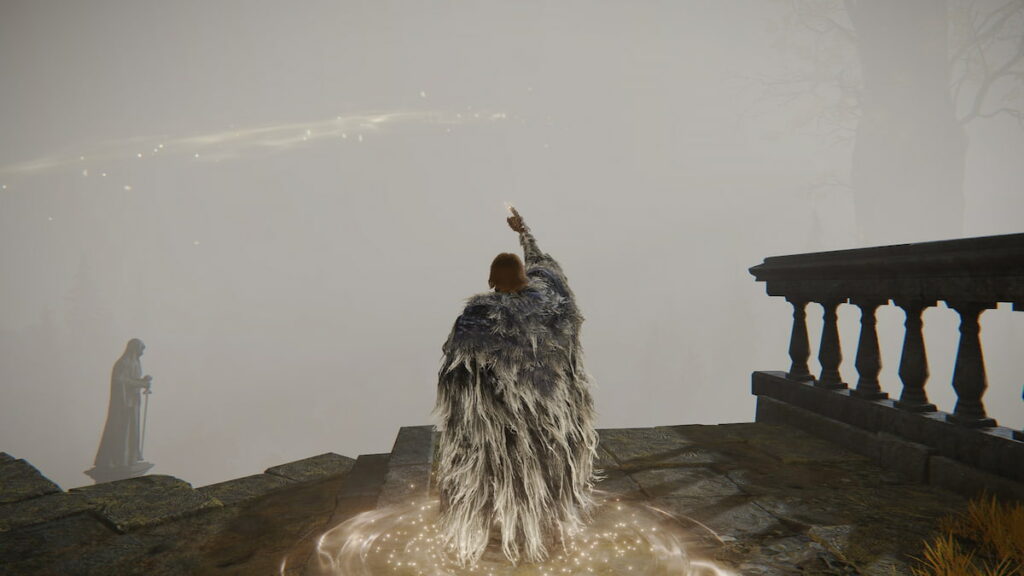 After using the Furlcalling Finger Remedy, you can see gold summon signs on the ground. To ensure these are your friends, select the summon sign, previewing the character's appearance and name. Once you accept the summon sign, the player will be transported to your world.
If the host dies in a co-op mode, the multiplayer session will be terminated. The host must use another Furlcalling Finger Remedy, and players must place their gold summon sign again. However, if a summoned player dies, they can be summoned once more by placing down their sign. Be aware that entering a co-op session enables players to invade your world, where they hunt you down and attempt to kill you. This feature is not enabled on solo sessions.
When can co-op be used?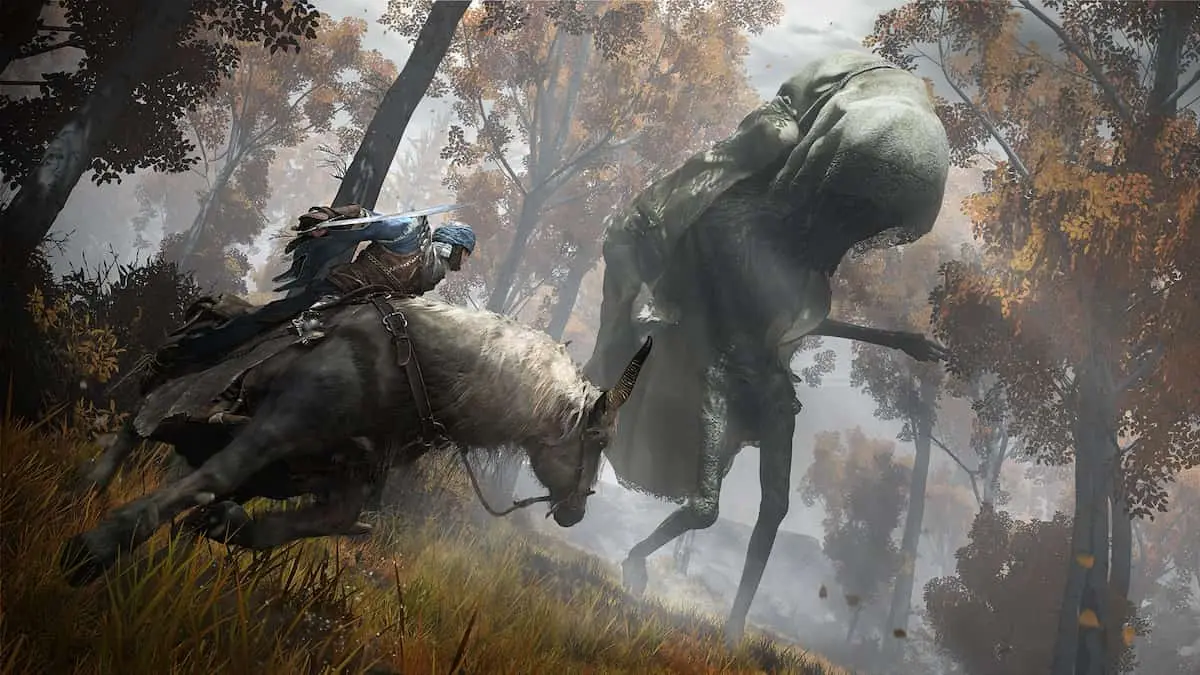 Co-op can only be used when the host has not defeated the area boss. To summon friends, you must find their gold summon sign exactly where they placed it in the world. Thus, both players must have discovered the area and be able to access it. You cannot use co-op to enter dungeons, although you may summon once inside the dungeon. When you approach a dungeon in co-op mode, it will be covered in a white fog wall, which can only be entered when co-op is terminated.
Co-op can be used for boss battles, although the host must enter the fog wall before their summoned players can do the same. Once the boss battle is complete, any summoned players will return to their world. During co-op, players also cannot rest at Sites of Grace, although they can touch Grace to enable the teleport point. Also, players cannot teleport during co-op.
There is a seamless co-op mod that allows you to summon players even if the area boss is killed, and also allows you to enter dungeons in co-op. You will not encounter invaders in the mod, resulting in a more peaceful atmosphere. When the host dies in this mod, the multiplayer session will not be terminated, making for a less tedious co-op experience.
Related: What are Sites of Grace in Elden Ring, and how to use them, explained
How do you place a summon sign?
To place a summon sign, go to the multiplayer menu, then select the Tarnished's Furled Finger. This will place a gold summon sign where you stand, which other players can use. While you can wander off after placing down your sign, remember that whenever a player interacts with your sign, you will be immediately transported out of your world.
If you wish to relocate your sign, simply walk to the desired location and select the Tarnished's Furled Finger again. This will move your sign, causing the previous sign to disappear. To remove your sign altogether, stand on the sign and select it. From this menu, choose the option that says cancel your summon sign. This will remove the sign, preventing other players from summoning you to their world.
What does the group password mean?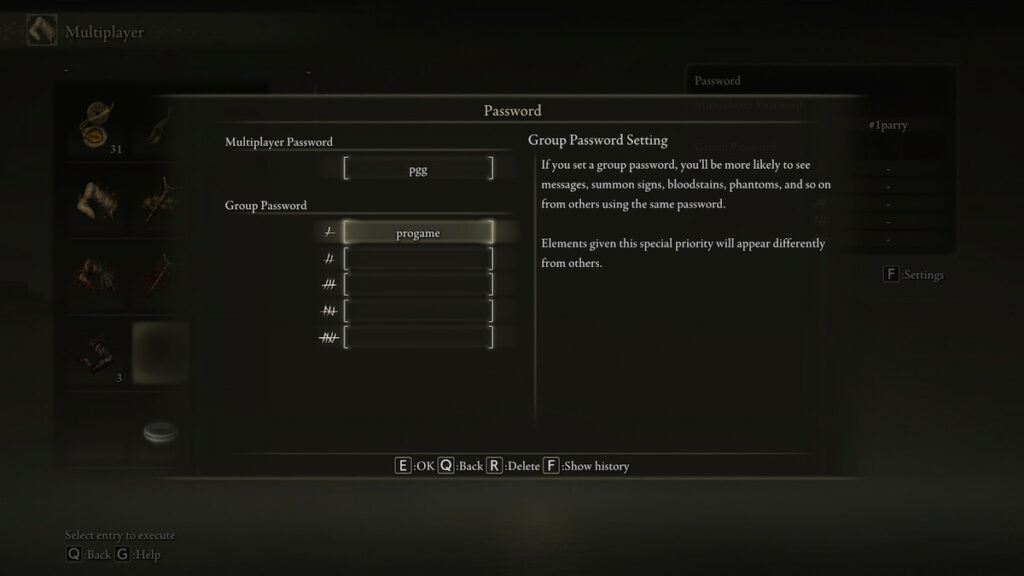 A group password is different from the aforementioned multiplayer password. If you and another player have matching group passwords, you are more likely to see each other's messages, summon signs, bloodstains, and phantoms. However, while group passwords make seeing your friend's summon signs more likely, they are not a substitution for multiplayer passwords. Multiplayer passwords will only match you with players with identical passwords, while group passwords lack that exclusivity.
For a guide on Elden Ring's Seamless Co-op mod, come check out What is Seamless Co-op mod in Elden Ring? How to install, how to play, & more here on Pro Game Guides.