In Elden Ring, players will have to master the Crafting mechanic to make items on the go, instead of having to purchase them in exchange for Runes. Essentially, to unlock more crafting options, players will need to find more Cookbooks.
Players will need to acquire more Cookbooks in order to unlock more crafting recipes. These can be purchased from vendors, gifted by NPCs, and sometimes found on decaying corpses and at graveyards. You will also come across specific Cookbooks at enemy camps and various Catacombs.
Acquiring these Cookbooks will expand the options in Crafting Tab, however, players will still need to explore the map to find crafting materials. Players will find various versions of the following Cookbooks by exploring and visiting different locations on the map:
Related: What are the differences between Day and Night in Elden Ring?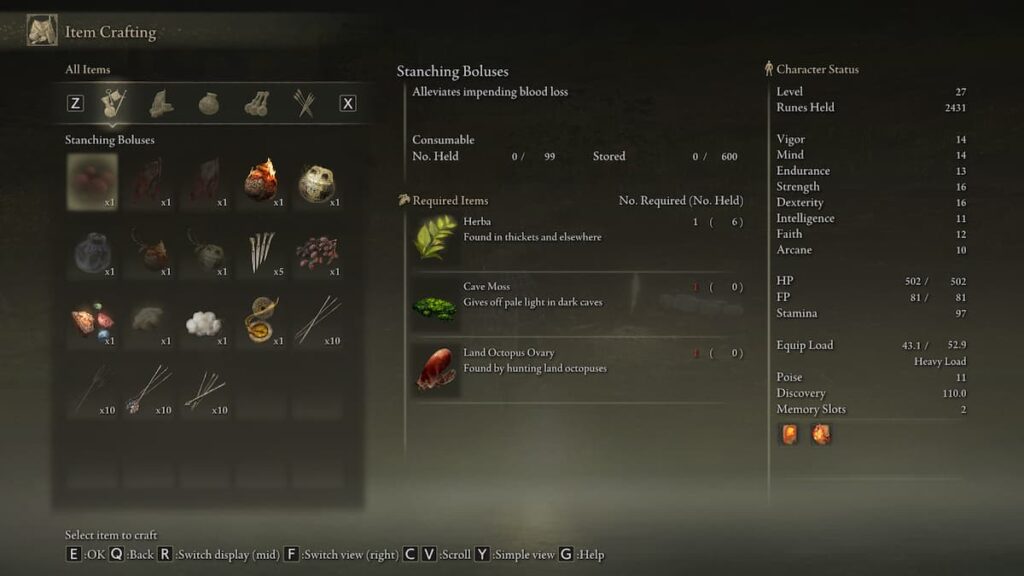 Nomadic Warrior's Cookbook
Fevor's Cookbook
Deserter's Cookbook
Missionary Cookbook
Armorer's Cookbook
Glintstone Craftsman's Cookbook
Since you do not start with the ability to craft, players need to get the Crafting Kit from Merchant Kale at Church Of Elleh. It is recommended that you purchase all the Cookbooks he has to sell. After purchasing these items, players will be able to access the Item Crafting tab where they can find all the current recipe options.
Wondering whether you should accept Fia's offer at the Roundtable Hold? Check out How to get Baldachin's Blessing in Elden Ring on Pro Game Guides.