In Elden Ring, players will choose from various classes to start the game, each focusing on unique attributes. Warrior is one of the ten starting classes in the game, and its highest primary attribute is Dexterity. Warriors start with two Scimitars, a Riveted Wooden Shield, Cloth Cowl, and Vest, along with Greaves and Gauntlets. Here is a list of the Warrior builds in Elden Ring that players can strive to make in-game.
What are the best Warrior Builds in Elden Ring?
The best Warrior Builds in Elden Ring revolve around using the ability to immediately dual-wield weapons from the start of the game and focusing primarily on Dexterity and Endurance stats to make the build as aggressive-playing as possible. We have put a shield on one of our builds for those of you who want to play a bit safer, but it is generally used seldom on most meta Warrior builds.
Which attributes should I focus on for Warrior builds in Elden Ring?
While leveling up the attributes for the Warrior class, players should focus on Dexterity, Endurance, Vigor, and Mind. We recommend increasing Dexterity to 30 and Endurance to 25 quickly to have a better chance in the early phases of the game. Players can also focus on Strength and intelligence later to improve the overall quality of their build. Some of the boss weapons, like Hand of Malenia and Dragon King's Cragblade, can be acquired in the later phases of the game and requires high Dexterity to wield.
Serpentbone Warrior build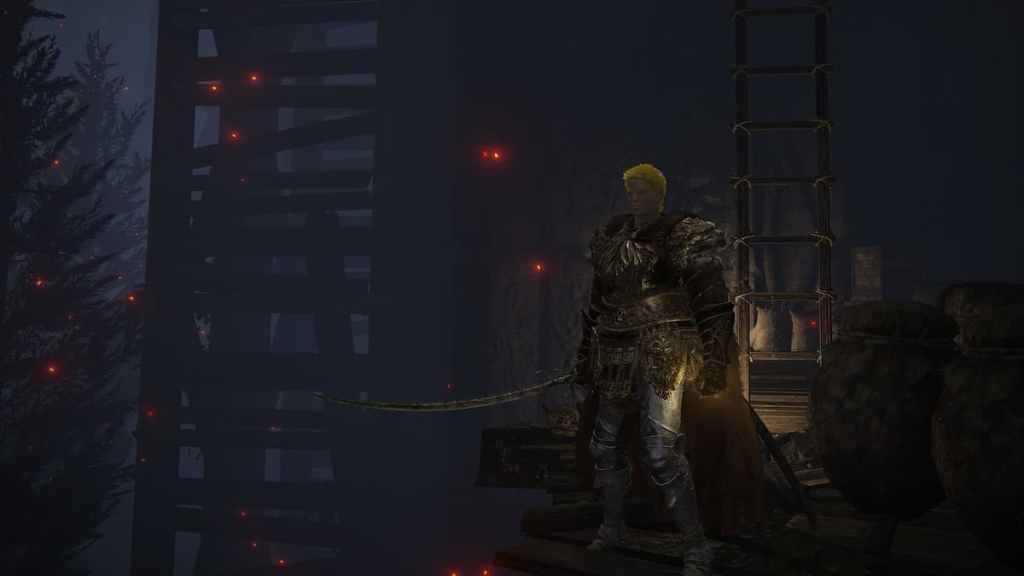 The Serpentbone Blade is acquired by completing the second quest given by Tanith at the Volcano Manor. While players will have to complete a considerable portion of the game to reach this spot, the Serpentbone Blade has a poisonous capacity to devastate enemies. It scales primarily off Dexterity and Strength and cannot be infused with Ashes of War.
The Serpentbone Blade causes Poison build-up and has the Double Slash unique weapon skill. To complement this weapon properly, players can equip an Uchigatana on the other hand, and have a Poison effect Ash of War equipped. Warriors are skilled fighters and perform exceedingly well with a weapon in each hand. Alternatively, you can equip a Shield, but we recommend focusing on the Poison build-up by dual-wielding Katanas.
Primary Stat: Dexterity, Endurance
Secondary Stat: Vigor, Mind
Weapons: Serpentbone Blade, Uchigatana
Shield: Twinbird Kite Shield
Helm: Mushroom Crown or Bull-Goat's Helm
Armor: Radahn's Lion Armor or Lionel's Armor, Bull-Goat Armor
Talisman: Millicent's Prosthesis, Shard of Alexander, Kindred of Rot's Exultation
Ash of War: Poison Moth Flight
Skills: Double Slash
Spells: NA
Related: Best Vagabond Build in Elden Ring
Hand of Malenia Build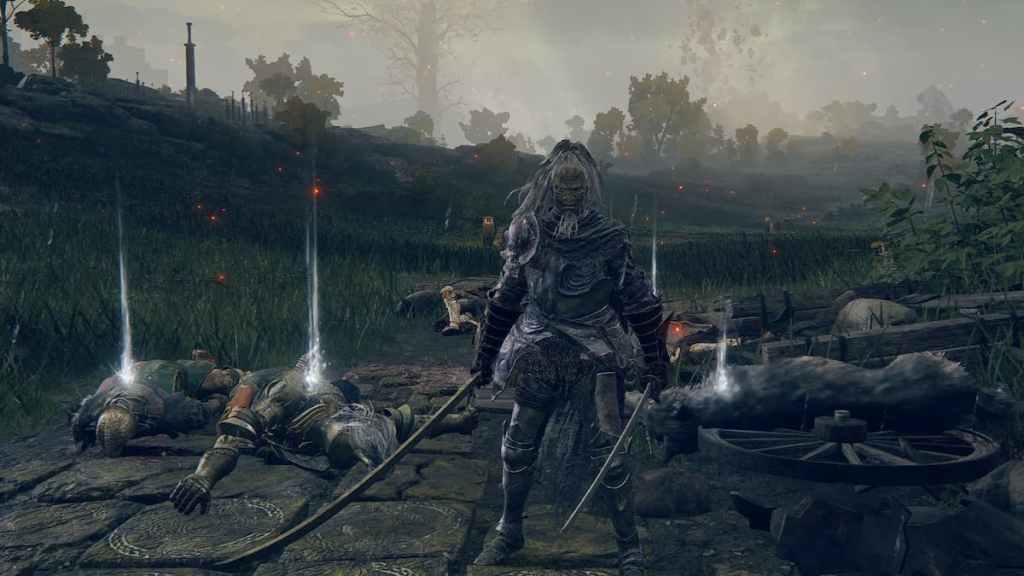 The Hand of Malenia is a weapon acquired during the game's late stages, and it fits perfectly for the Warrior class. The Hand Of Malenia scales primarily off Dexterity, and its passive effect causes blood loss buildup. Ideally, players need to pair this weapon with a build focusing on bleed damage. Dual-wielding an Uchigatana infused with blood effect Ashes of War brings the best out of this Warrior Build.
This weapon's unique Skill Twinblade Dance is one of the best attacks to consistently damage opponents with a series of rapid slashes. For Armor, players can use the Fingerprint Armor set to complement the build. Talismans like Rotten Winged Sword Insignia and Prosthesis Weaver Heirloom are ideal to use with the Hand of Malenia.
Primary Stat: Dexterity, Endurance
Secondary Stat: Vigor, Strength
Weapons: Hand of Malenia, Uchigatana
Shield: NA
Helm: Okina Mask or White Mask
Armor: Fingerprint Armor
Talisman: Prosthesis Weaver Heirloom, Twinblade Talisman, Rotten Winged Sword Insignia
Ash of War: Blood Blade
Skills: Twinblade Dance
Spells: NA
Related: How to get Celestial Dew to revive dead NPCs in Elden Ring
Bloodhound Dance Build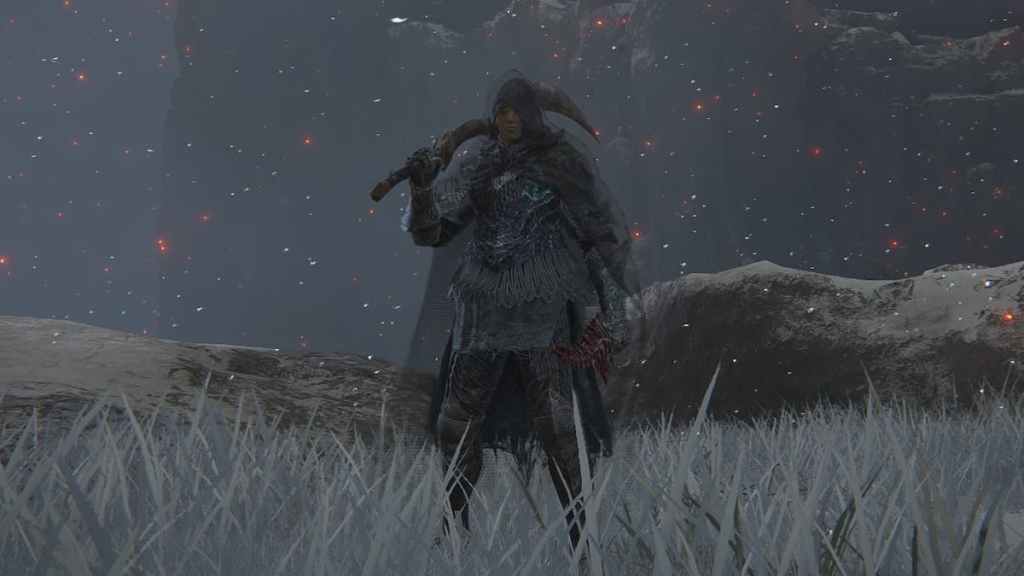 The Bloodhound's Fang is a weapon players will find relatively early in the game, and you can focus on a bleed build revolving around the Warrior class. This weapon is a Curved Greatsword and performs extremely well to stagger opponents. Bloodhound's Finesse is the unique Skill of this weapon, and it does considerable damage to enemies with a giant slash. Players cannot equip Ashes of War to the Bloodhound's Fang.
Using a Dagger like Reduvia complements the Bloodhound's Fang as you can quickly move in an out of attacks while dealing damage. Similarly, the Black Knife Armor Set fits perfectly with the build providing sturdiness and mobility at the same time. The White Mask is the perfect helm for this build, as it slightly increases attack power when blood loss is nearby. However, you can also select the Black Knife Hood to match the armaments.
Primary Stat: Dexterity, Strength
Secondary Stat: Vigor, Endurance
Weapons: Bloodhound's Fang, Reduvia
Shield: NA
Helm: Black Knife Hood
Armor: Black Knife Armor
Talisman: Lord of Blood's Exultation, Twinblade Talisman, Rotten Winged Sword Insignia
Ash of War: NA
Skills: Bloodhound's Finesse
Spells: NA
Early game Bloodhound Dance Build variety
To obtain Bloodhound's Fang, you must defeat the Bloodhound Knight Darriwil in Forlorn Hound Evergaol. It will be a difficult fight if you're just starting out with the game, but it will be worth it because the sword he drops has excellent stats and is used by many players as a foundation for further builds. A good armor for this build is a Cleanrot armor set dropped by Cleanrot Knights in Caelid.
Primary Stat: Dexterity, Strength
Secondary Stat: Vigor, Endurance
Weapons: Bloodhound's Fang, Morning Star
Shield: NA
Helm: Cleanrot armor helm
Armor: Cleanrot armor set
Talisman: Radagon's Soreseal, Winged Sword Insignia, Axe Talisman
Ash of War: NA
Skills: Bloodhound's Finesse
Spells: NA
The Bloodhound's Fang has an increased jump attack damage property which you can use to your advantage if you prefer that style of play. Bloodhound's Finesse is a weapon skill unique to this weapon. It allows you to slash and dart away, allowing you to dart away and attack again quickly. Doing this maneuver gets you a couple of invulnerability frames that you can use to quickly dart in and out of combat, using the skill to dodge attacks if you time it correctly. You can run this build in two varieties, single and two-weapons.
Wondering how to mod Elden Ring? Check out What is Seamless Co-op mod in Elden Ring? How to install, how to play, & more, here on Pro Game Guides.