Elden Ring does not have cross-play, so players will not be able to play online with other platforms. However, Elden Ring does have cross-gen support so Xbox One players can play with Xbox Series X/S players, and PlayStation 4 players can play with PlayStation 5 players.
Elden Ring developed by FromSoftware, the studio behind the Dark Souls Franchise and Sekiro: Shadows Die Twice, is an action-RPG set in the world of the Lands Between. Players can team up in online co-op by summoning friends to battle or being summoned to another player's world. Elden Ring also features a robust online competitive mode that allows players to invade other players' worlds and even request the help of an ally for PvP battles.
Related: Who are the Demigods in Elden Ring?
Elden Ring will also have multiplayer elements that will affect the world around the player based on the actions of other online players. Although players on different platforms will not be able to play together, the multiplayer features will give players the chance to play with others and see the world around them change.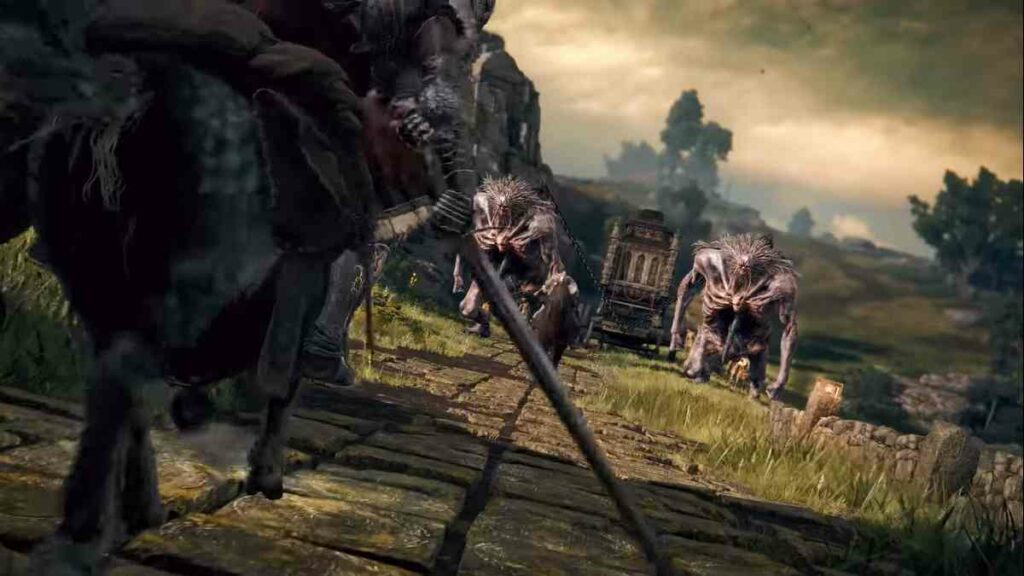 Elden Ring's cross-gen support not only allows players of the same console ecosystem to play together, but progression will also carry over. A free upgrade is also offered for PlayStation 4 players and Xbox SmartDelivery is supported for Xbox players. After many delays and being one of the most anticipated games recently, players are eager to jump into some online multiplayer in the world created by FromSoftware and George R. R. Martin.
For more Elden Ring guides, check out How to pre-order Elden Ring on Pro Game Guides.