While we have the best part of a month to wait for the release of Patch 6.3 and a week until the next Live Letter, Final Fantasy XIV fans today (December 15) got some hints about the storied MMO's next destination. This was thanks to some incredible key art posted on the official Twitter account and the patch's official site launch.
With it, we've received a preview of some of the most important story beats in the upcoming patch. From the looks of it, the left part of the new Key Art shows off the upcoming Alliance Raid, Myths of the Realm, Part 2: Euphrosyne. And on the right, a new dungeon. Of course, the new NPC Zero will also feature, and the stoic Reaper is already a fan favorite.
On the site, we're treated to more pictures of the new dungeon and a hint at a new Reaper-themed boss. Additionally, the screenshots show a promotion for Garlean NPC Jullus Norbanus, who's pictured with a fancy-looking new outfit, and a higher-ranking insignia on his coat.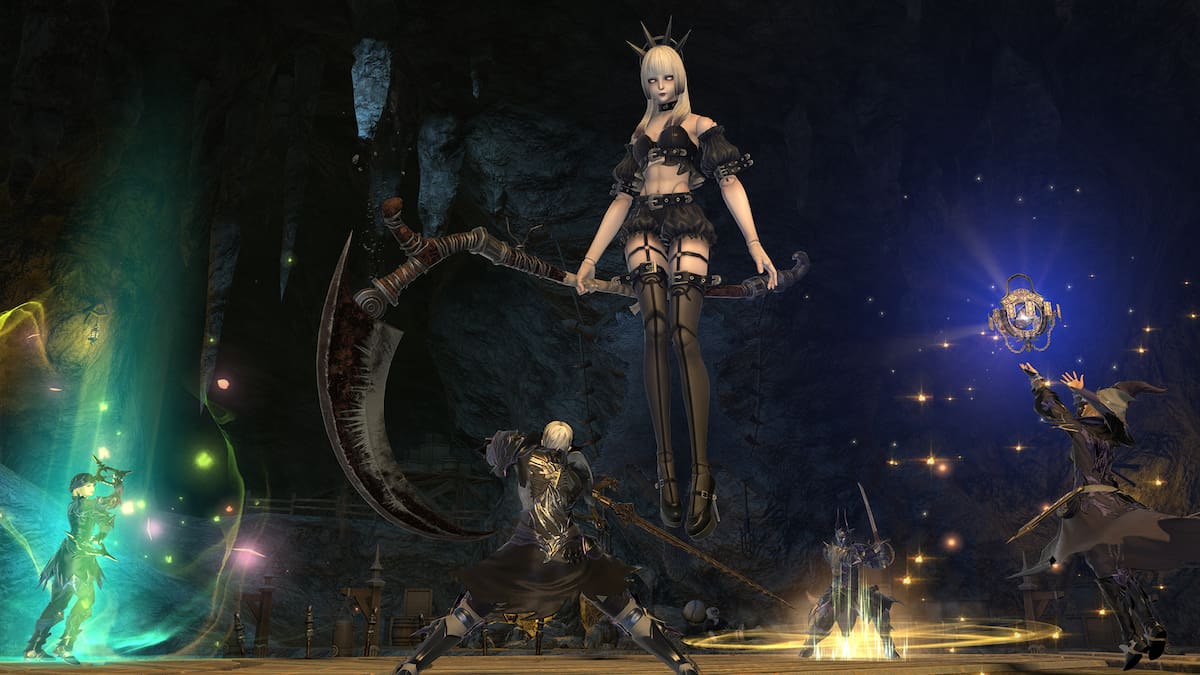 Related: Fans love Final Fantasy XIV's new Sámi-inspired winter attire
Overall, we're blessed with around a half dozen new pictures and two pieces of new key art, including the patch 6.3 splash art and a render of the new boss. As mentioned, the 6.3 patches is scheduled for release in January 2023. But we're not completely starved for content until then, as the new Starlight event started today, and there are plenty of tomestones to be grinding!
For more Final Fantasy XIV news, guides, and information, check out Final Fantasy XIV unveils the incredible winners of the Reaper and Sage weapon design contest on Pro Game Guides.