The Final Fantasy XIV community is among the best in all MMOs, and events like Weapon Design Contests show off their passion. That's clear if you look at any of the finalists from the winners of the Weapon Design Contest, Reaper & Sage Edition. The four winners and a dozen finalists were revealed on the FFXIV Lodestone site on December 13.
The finalists include a brutal cool Reaper scythe and something fresh out of a pumpkin patch with a scarecrow-inspired design. In the Sage department, one winner's design takes on the appearance of a fairy's wings, while the other is a set of cutlery perfect for a maid-character.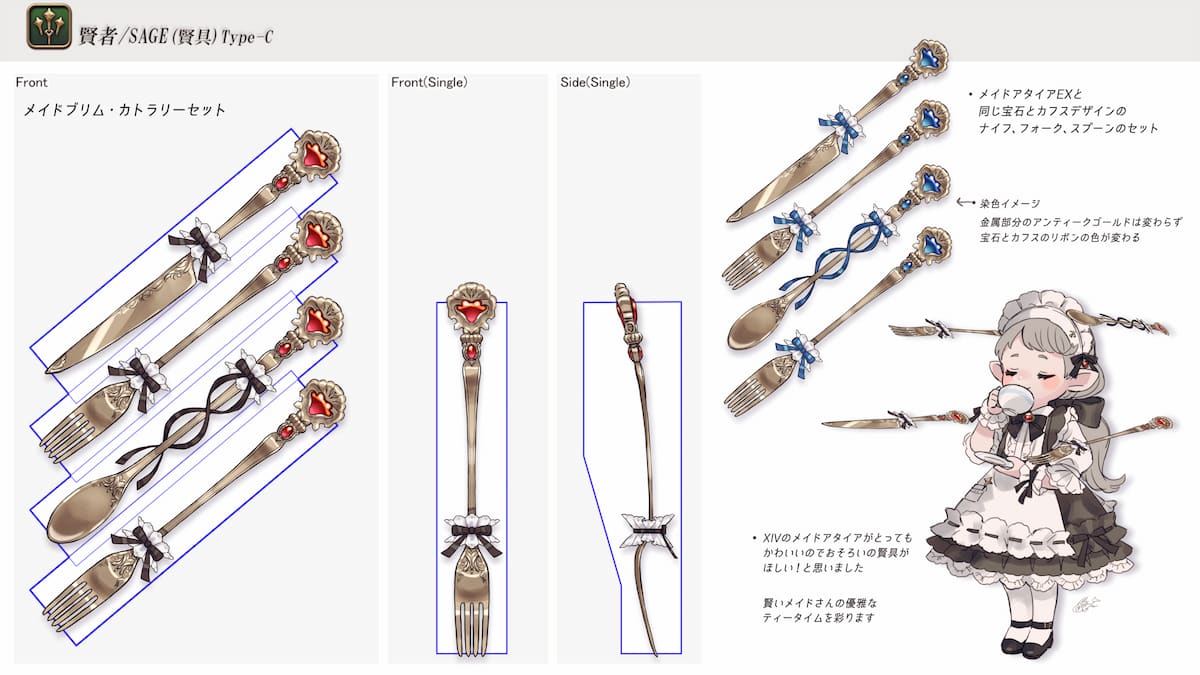 These four winners will have their weapon design put into the game and an exclusive Fashion Accessory, the Great Paraserpent. Runners-up and finalists will also receive a plethora of items, including a Bluebird Earring, Scarf of Wondrous Wit, Mandragora Choker, Ahriman Choker, Noble Barding, Gaelicap, and the Modern Aesthetics – Strife hairstyle. Many of these items are exclusive or limited, such as the Strife hairstyle, which is usually only a refer-a-friend reward.
Related: Final Fantasy XIV speedrun?! AGDQ 2023 will feature a PotD run
Overall, these designs look incredible, but we wish all the finalists could have made it in. There's some incredible designs, ranging from the humorous to the fantastical. You can check the winners and finalists on the official Lodestone post.
For more Final Fantasy XIV news, guides and info, check out One more FFXIV Live Letter for 2022 to end the year with more revelations! on Pro Game Guides.