Fire Emblem Engage is the newest entry in the Fire Emblem series. While it will feature its own world, story, and characters, many fan-favorite characters are returning as summons through Emblem Rings. This may leave you wondering what Emblem Rings are and what characters can be summoned in Fire Emblem Engage.
Emblem Rings explained in Fire Emblem Engage
Emblem Rings are a new feature introduced in Fire Emblem Engage. These appear to be equipped to characters, letting them summon the hero attached to the ring as support in battle. Not confirmed, but it appears that Emblem Ring characters' classes must match the equipped character's class. We will update this guide once more information is known.
All Emblem Rings and their summons in Fire Emblem Engage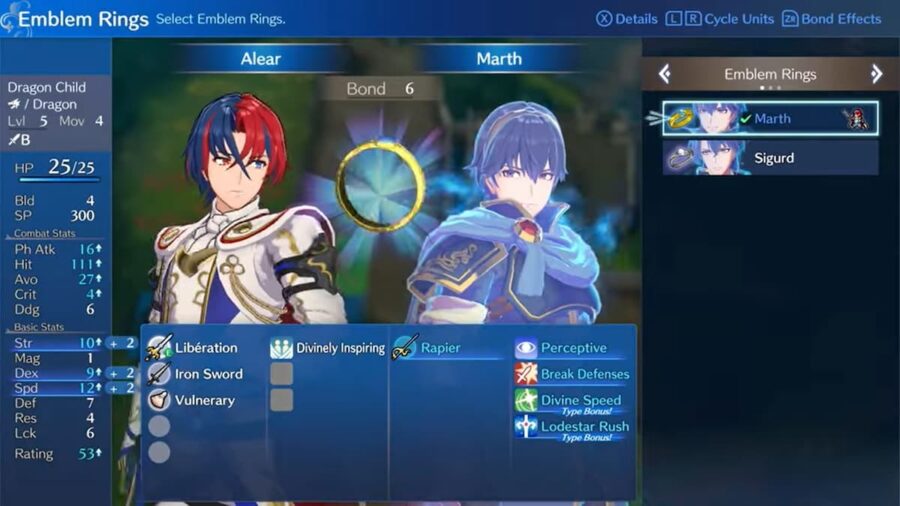 Emblem Rings are tied to the character they summon. So far, we have a few confirmed characters that can be summoned from Emblem Rings. Here are all confirmed Emblem Rings and their character summons in Fire Emblem Engage.
As we learn more about Fire Emblem Engage, we will update this list with additional characters who can be summoned through Emblem Rings. Check out our most wanted Fire Emblem characters in Fire Emblem Engage and see if your favorites are listed.
For more information on Fire Emblem, check out Fire Emblem Engage preorder guide – Bonuses and Editions and How many Fire Emblem games are there? on Pro Game Guides.