Forager is a quaint game that reminds us of an early version of Minecraft or Terraria. There are many puzzles and dungeons for you to solve in Forager. In this guide, we're going to explain how to solve one of the first Puzzles you'll likely run across: The Pillar Puzzle.
Pillars Puzzle Solution
This puzzle comprises four pillars for you to interact with. When you interact with them in the correct order, a treasure chest is revealed. Opening this treasure chest rewards you with a Lantern which makes it easier to see at night.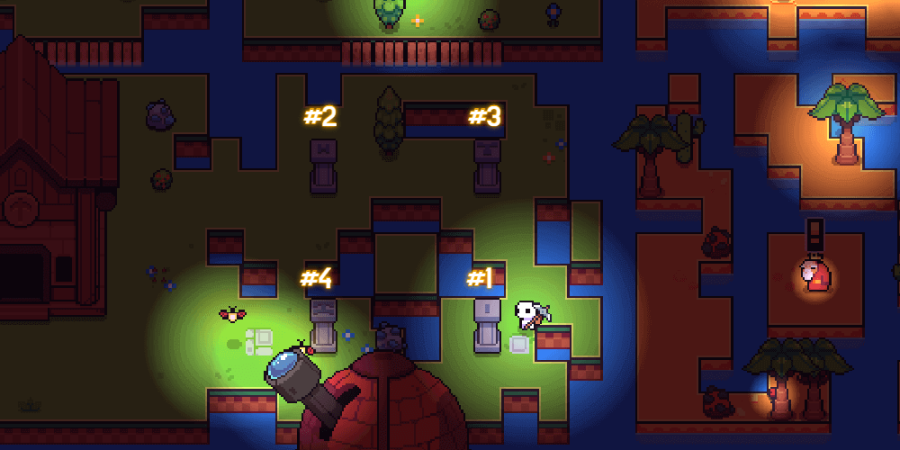 Related: Forager How-to Get Bones, Sand, Poop, and Oil - Pro Game Guides
Our image above shows you how to solve this puzzle. The solution requires you to interact with the pillars in ascending order of the number of sections the pattern has. Pillar one has one section, the second has two, etc. The most difficult part of this solution is that the pattern sections are connected. This may make it hard to determine which number the pattern represents.
Need a Golden Egg for one of the NPCs? Check our guide on How to Get a Golden Egg in Forager! Or how about help on solving the Frozen Galaxy puzzle?