In Fortnite Chapter 4 Season 1, players will get a whole new battle pass, with several unique cosmetics and characters. Collecting Battle Stars quickly is the best way to progress in the battle pass. Players need to know a few techniques to earn more Battle Stars and collect all the different items from the battle pass. Here's the fastest way to get Battle Stars in Fortnite Chapter 4 Season 1.
How to get more Battle Stars in Fortnite Chapter 4 Season 1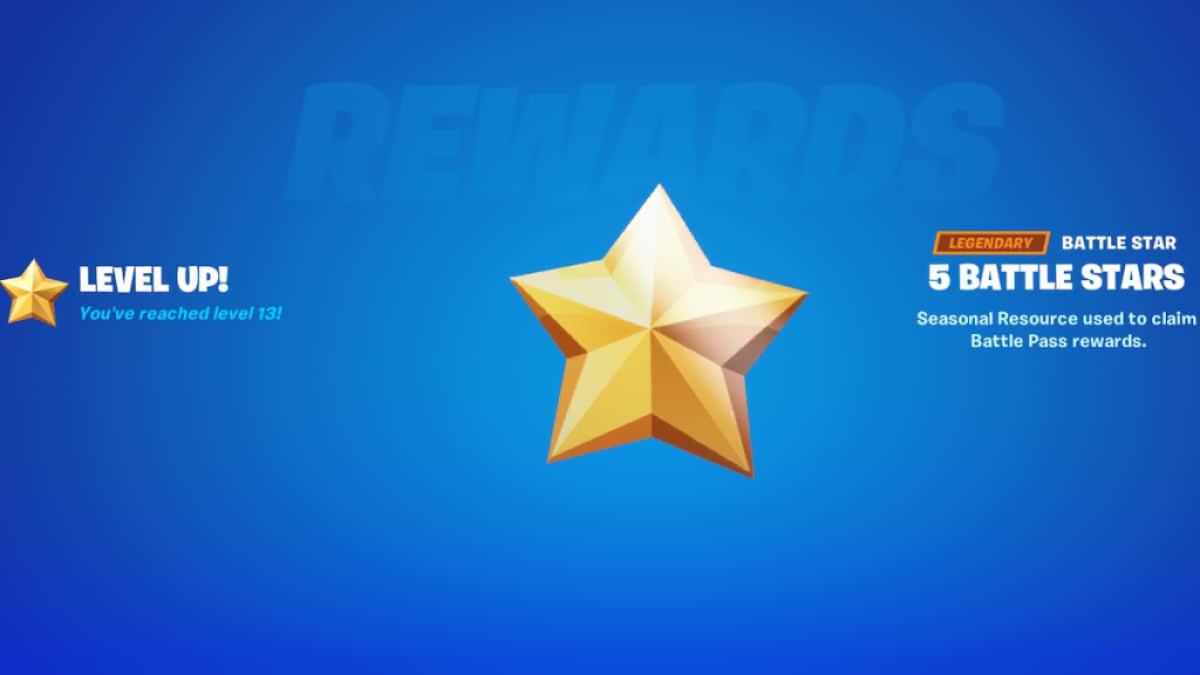 Players looking to get more Battle Stars can start grinding the game regularly. Completing all the daily, weekly, seasonal, and milestone quests is the best method to follow. Earning Battle Stars is all about focusing on the objectives in Fortnite. This will give players a huge amount of XP, allowing them to level up quickly and get more Battle Stars. While in a match, performing various activities like opening chests and ammo boxes, getting eliminations, fishing, bike stunts, surviving till top five, will reward players with a lot of XP.
Players need around 500 Battle Stars to unlock all the cosmetics from the battle pass. Once you have enough Battle Stars, start unlocking cosmetics from the Battle Pass. Each page on the Battle Pass has different items that players can claim. Before dropping on the map, make sure to check the Quests tab to see how many you can complete in a single game. Most of the challenges in Weekly Quests are relatively easy, allowing players to gather a massive amount of Battle Stars by completing them quickly. You can also participate in various game modes from Creator Made Experiences to gain a ton of XP.
How much V-Bucks needed to purchase battle pass levels in Fortnite?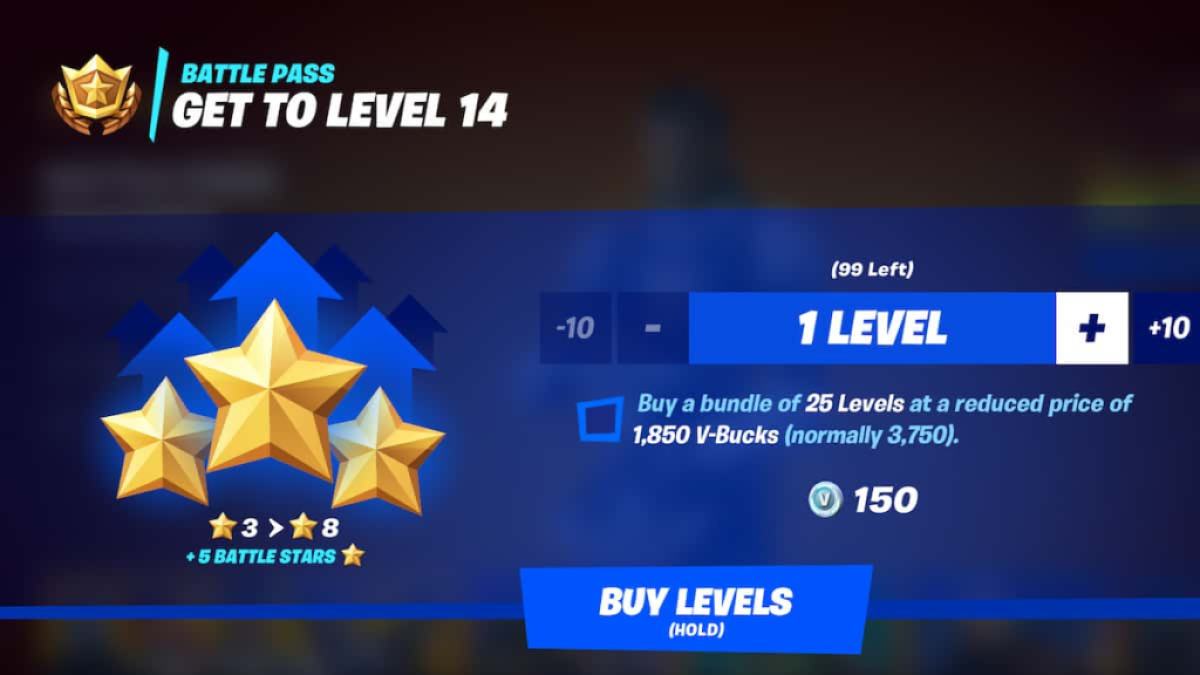 Players can also purchase levels to complete the battle pass quickly. Each level costs around 150 V-Bucks, and gives +5 Battle Stars. Players can buy a bundle of 25 levels for around 1850 V-Bucks. However, you can only purchase up to 100 levels, which is enough to get all the bonus rewards. This season players will get to unlock unique characters like Selene, Nezumi, The Ageless, and popular figures like Doom Slayer, and The Witcher from the Battle Pass.
Wondering how to take control of POIs in Chapter 4? Check out How to Capture Point in Fortnite on Pro Game Guides.