Playing Duos is fun, but do you ever wish you could just hop in a game with your friend and run some quick rounds without going through a full match? We have managed to find you some of the best Fortnite 2v2 Maps to try and test your and your friend's teamwork and collaboration (or lack thereof!). Drop into these maps and find out who your best Fortnite partner is in these great 2v2 maps!
Best Fortnite 2v2 Map Codes List
Best Fortnite 2v2 Maps
EGGcellent 2v2 Gun Fight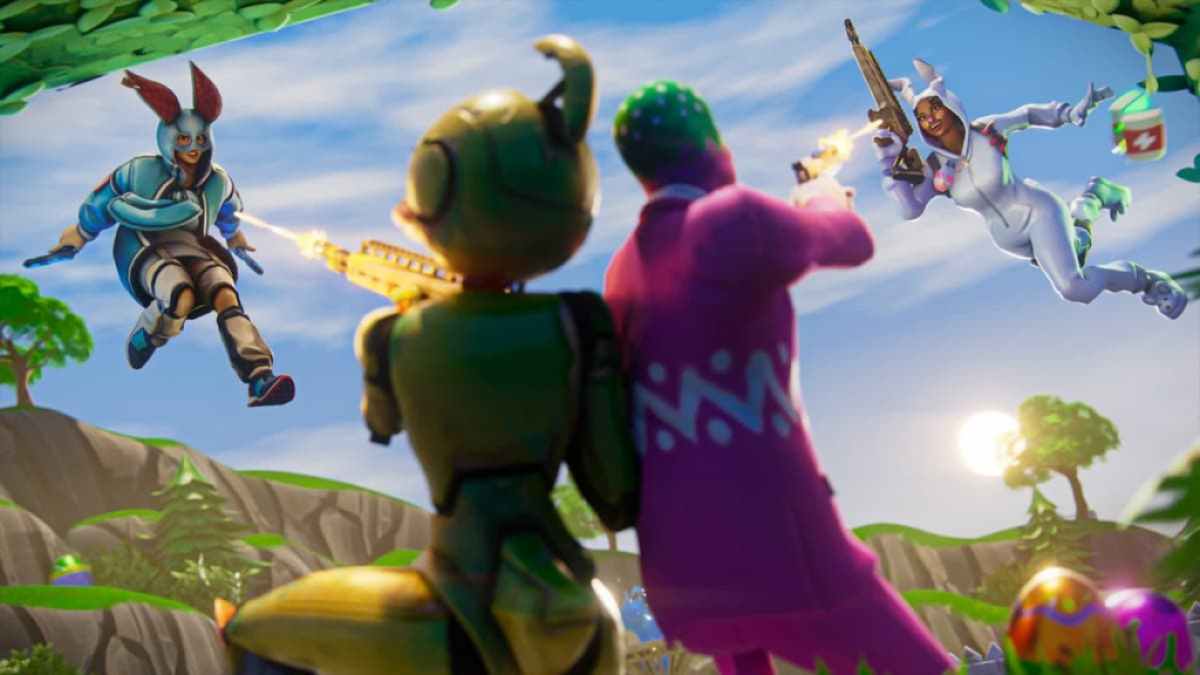 EGGcellent 2v2 Gun Fight Map Code: 9103-4423-4547
If you're looking for a less sweaty 2v2 experience to participate in, then this fun easter theme map is a great choice for you. Hop in with your duo and have fun searching for eggs for unique powerups and upgrades as you battle off others teams. With the best of 15 rounds, you'll have a great time and earn XP as you do.
LaCroixs' 2v2 Boxfights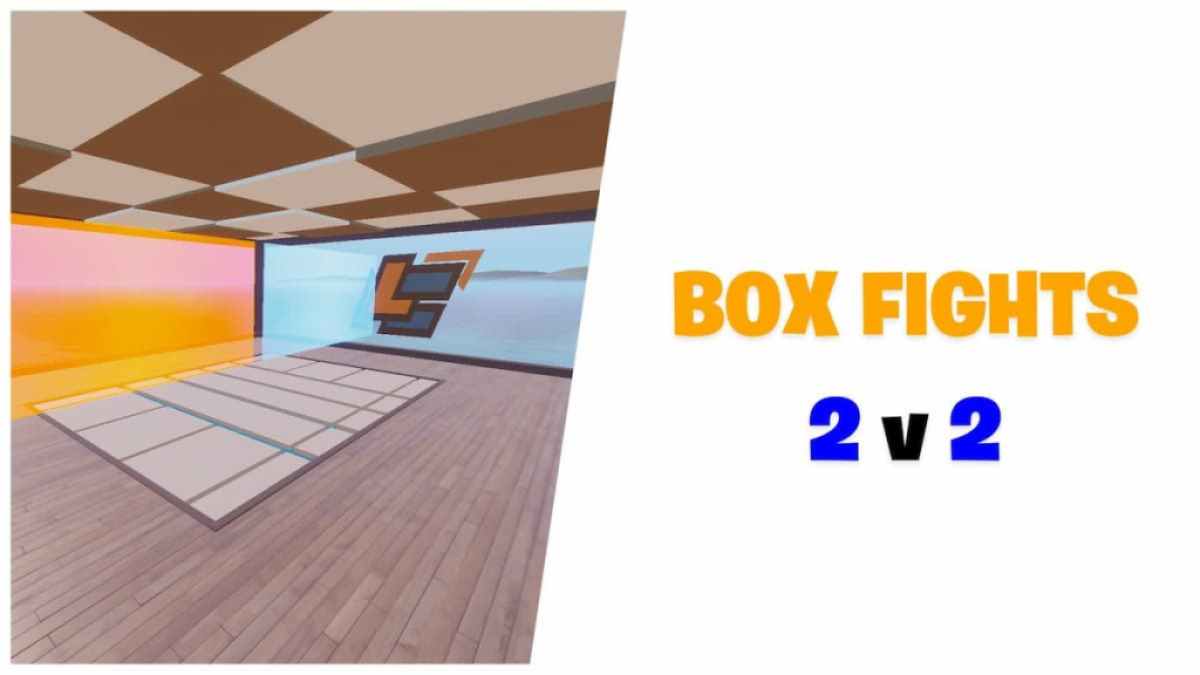 Lacroixs' 2v2 Boxfights Map Code: 2667-4939-6803
What better way to practice your 2v2 skills than the high-stakes box fight against other online duo teams? This close-quartered space will put your reflexes and piece control to the ultimate test and see if you and your duo have what it takes to come out on top.
2v2 Piece Control
2v2 Piece Control Map Code: 8124-5523-1900
This ultimate 2v2 battle experience allows you to improve your piece control with sixteen different scenarios, matchmaking, and customizable options. Choose your loadout, decide whether to enable or disable healing and join up with your best duo to go for the win against other online players.
Pandvil Box Fights [Ranked] (2v2)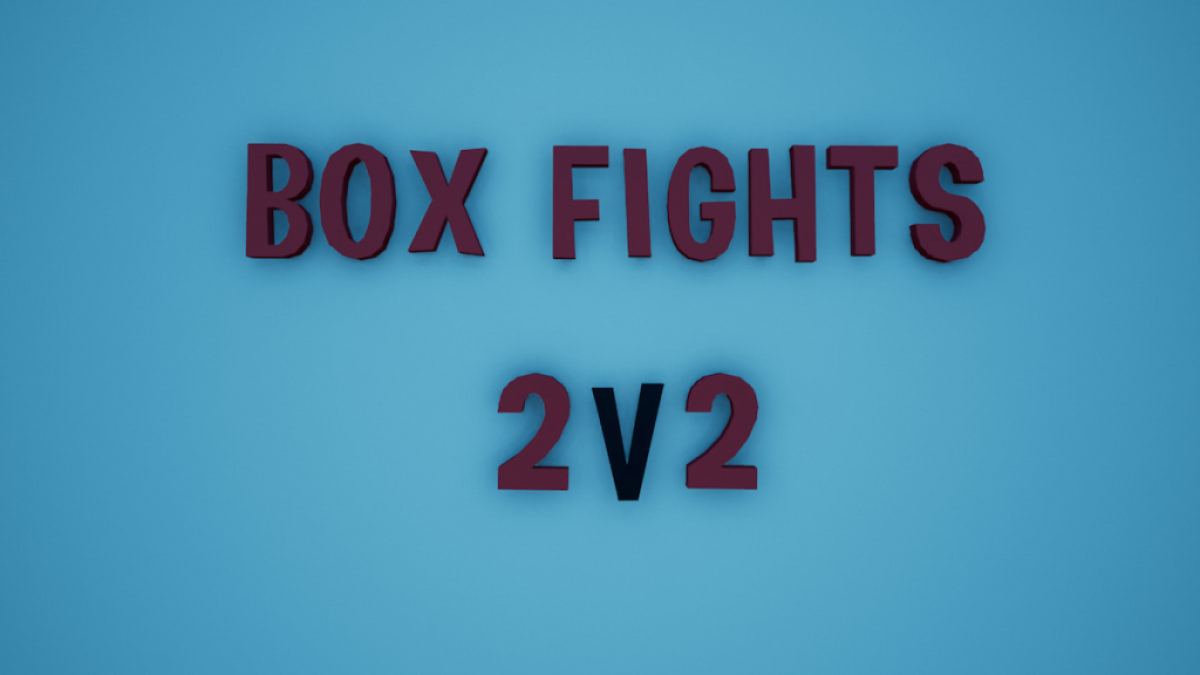 Pandvil Box Fights [Ranked] (2v2) Map Code: 6562-8953-6567
This 2v2 experience is the ultimate ranked box fight map, where you can go up against other skill duo teams and put your combat and building skills to the test. Earn arena points for kills and wins, and the first team to get five wins takes home the ultimate victory.
Joooako's All In One 2v2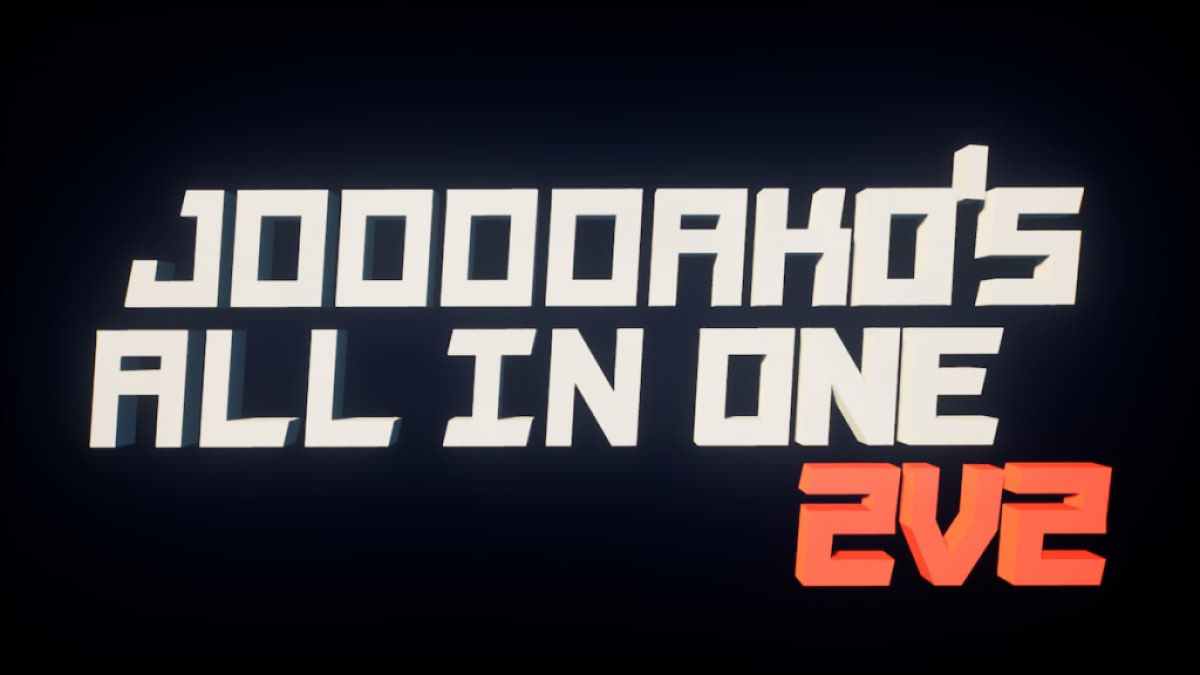 Joooako's All In One 2v2 Map Code: 6196-2235-1175
This 2v2 map is compiled of all the best PVP modes in one: realistic, zone wars, and box fights. Experience a thrilling combat experience with realistic zones and building accessibility. There are five rounds for each mode, allowing for a balanced match between two teams of two. Pick your perfect duo and jump in!
2v2 Realistic Custom-House-Boxfight
2v2 Realistic Custom-House-Boxfight Map Code: 2137-0360-2846
Jump into this realistic 2v2 battle boxfight with three custom maps, and tons of unique and fun load-outs each round, such as disco round and more. Hop in with your best duo and go head-to-head with another team to see who can come out on top. Seek out extra weapons and loot in hidden locations around the maps, and even call out to your teammate for help with a special mechanic.
Chapter 3 Box Fight (2v2)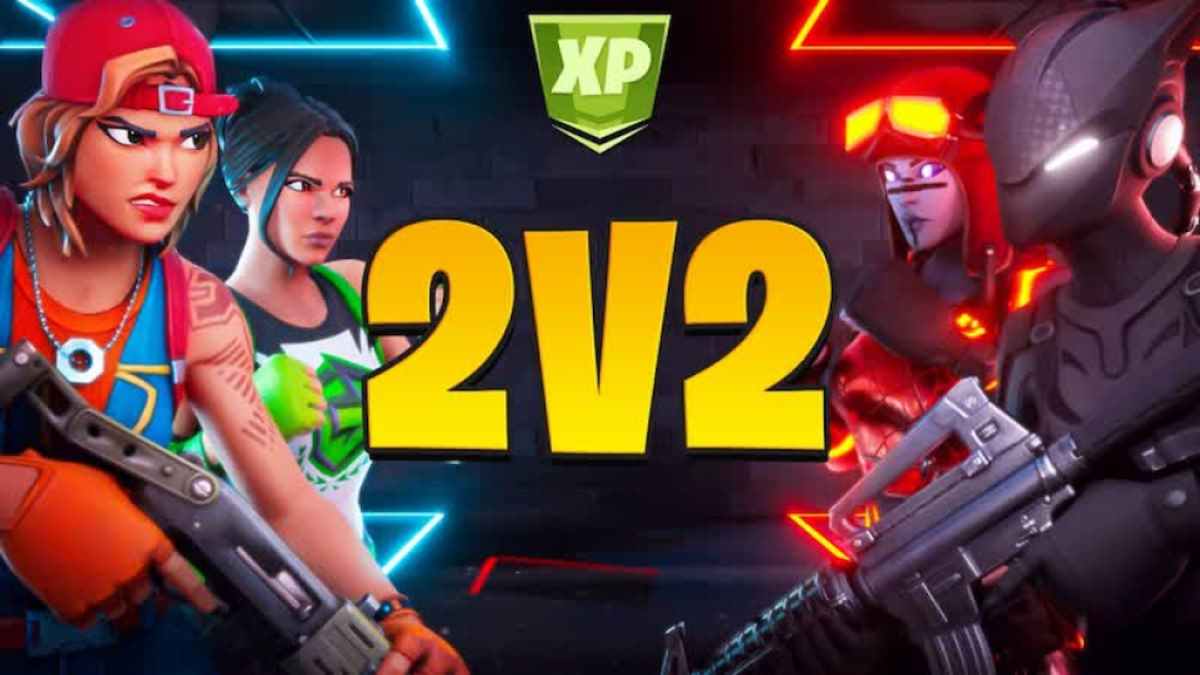 Chapter 3 Box Fight (2v2) Map Codes: 0458-3435-5630
Chapter 3 Box Fight includes special features from the third Chapter of Fortnite with the gameplay of a 2v2 battle. Team up with your best Duo partner, be part of a unique league, and go head-to-head against other online players. You can earn Hype by performing well, such as by getting eliminations or wins, as well as earn Battlepass XP as you play. Best of all, all your progress will be saved each time for you to hop right back in whenever.
2v2v2v2 GO GOATED!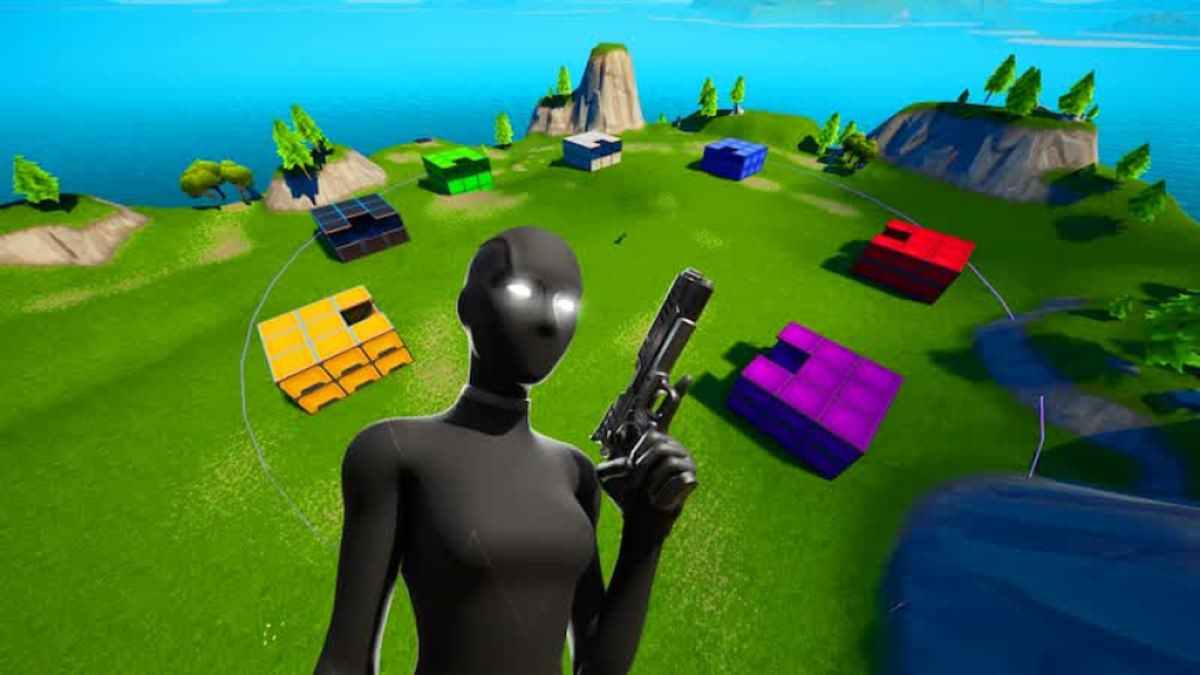 2v2v2v2 GO GOATED! Map Codes: 7032-5464-6999
Take Duos to the next level with this GO GOATED! experience, putting four teams of two up against each other all at once to see who is the last team standing. Each team spawns in their matching colored base and must take out all the surrounding teams to win. With balanced loot and moving zones, this is the best challenge for your ultimate Duo match-up.
PCL ZoneWars (2v2)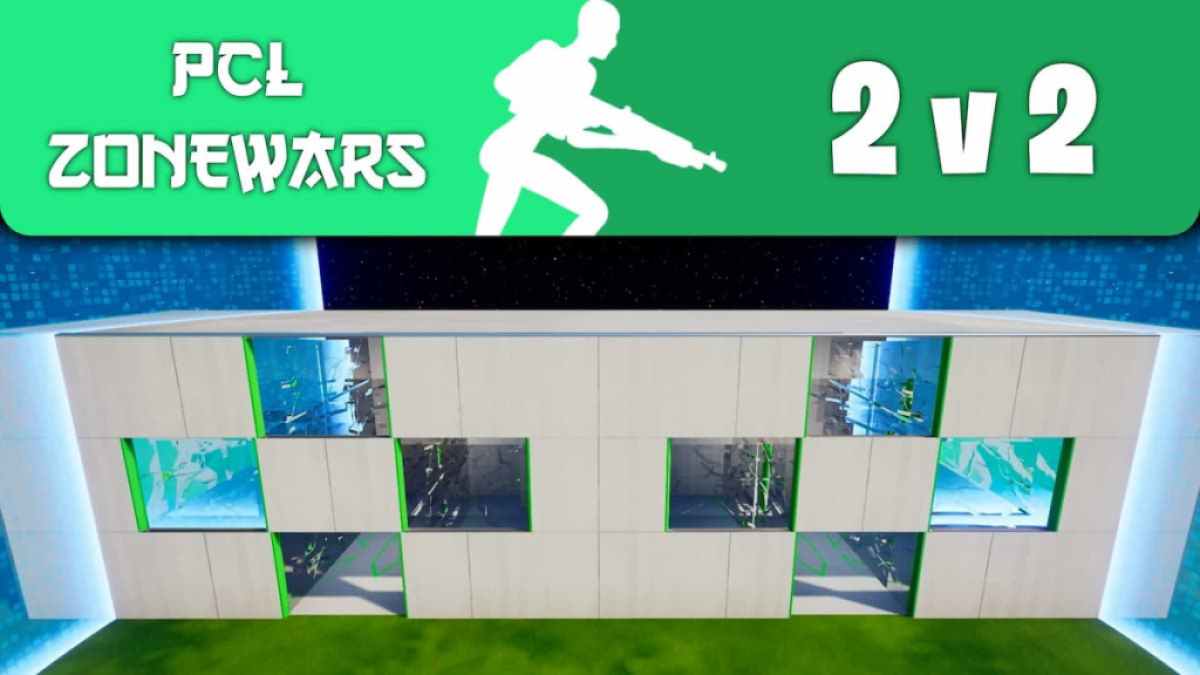 PCL ZoneWars (2v2) Map Codes: 8520-0656-6060
PCL ZoneWars combines the cooperative gameplay of a 2v2 with the feeling of a ZoneWars mode, allowing for an even more intense challenge for teams to face. Work well with your partner to stay out of the storm and navigate unique maps while facing off your competitors. With the element of the storm, you will constantly have to stay on your toes and communicate with your duo team.
Related: Fortnite Deathrun Codes (February 2021) - Best Deathrun Maps! - Pro Game Guides
Offshore Gun Game
Offshore Gun Game Map Code: 8014-0572-7509
Although this map is considerably more dated than most 2v2s, it stands strong as one of the best options to practice your skills with multiple weapons against other Duos. Offshore Gun Game has a quick start that throws you into the action within seconds of joining the match, making it perfect for Squads that don't mind practicing against each other before they take on the competitive arena!
Want to see more great Fortnite Maps? Check out our lists of the Best 1v1 Maps and Best Tycoon Maps in Fortnite!