In Fortnite, players get to use brand new elements that elevate the battle royale experience. The Guardian Shield is the new item which can help players protect themselves from brutal attacks by their opponents. Damaging a Guardian Shield is part of the Oathbound quest in Fortnite Chapter 4 Season 1. Here's how you can damage Guardian Shields to get Micro Chips in Fortnite.
How to get Micro Chips from Guardian Shields in Fortnite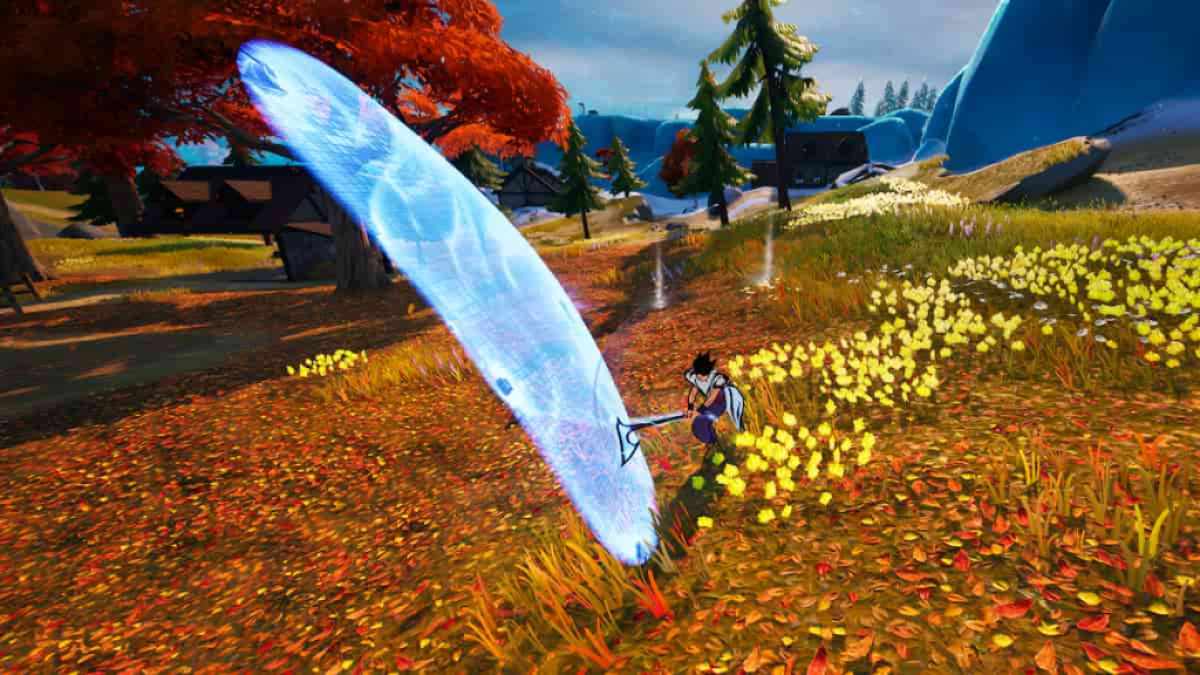 New weapons, resources, or Reality Augments are all part of the deal which helps players get more kills and survive longer in the game. But before players can get their hands on Micro Chips, a Guardian Shield must be found. It is not a difficult task to find Guardian Shields; they can be found anywhere on the map as loot. An easier way to find Guardian Shields is by looting Oathbound Chests. Players can find these Chests easily in The Citadel, Shattered Slabs, and Anvil Square as they progress in the game.
This quest only requires players to get one Micro Chip from Guardian Shields to conclude the challenge. After finding the Guardian Shield, players need to deploy it on the ground, and the item will automatically create a blue shield in front of them. Now all that is left is to damage the Guardian Shield, which can be done with the harvesting tool or any swapped weapon.
After taking damage, the Guardian Shield will drop Micro Chips. Collect the Micro Chips quickly to make headway in the challenge. Finding these shields can be difficult even after looting or if players have landed somewhere far on the map. The best option would be to simply play like normal and wait for an opponent to use it during combat. This would give players an opportunity to shoot at the Guardian Shield for it to drop Micro Chips easily.
To find out more about Fortnite check out, Best XP Maps in Fortnite Chapter 4 on Pro Game Guides.