In Fortnite, players will find various utility items, and one of them includes the Capsule Corp capsules inspired by the Dragon Ball series. Goku and Vegeta have arrived in-game, and players will find a few amazing abilities and items across the map. So if you're wondering how to wield Son Goku's Kamehameha and Nimbus Cloud, we have you covered. Here's how you can find the Capsule Corp capsules in Fortnite Chapter 3 Season 3.
Where to find Capsule Corp capsules in Fortnite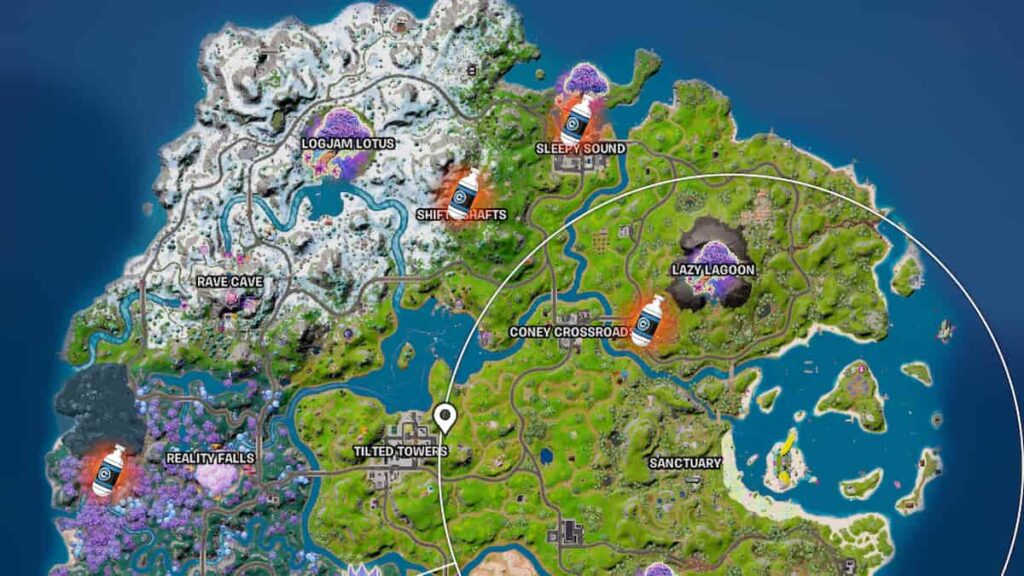 The Capsule Corp capsules are dropped from the sky in Fortnite Chapter 3 Season 3, and you can check the mini-map to see their exact locations in every match. These do not have a permanent location and spawn arbitrarily every game. These capsules will appear in number as the storm closes in, and it's imperative to keep an eye on the mini-map to collect them. Extracting items from the Capsule Corp capsules will reward players with the Kamehameha and the Nimbus Cloud.
The Kamehameha is Son Goku's iconic attack from the Dragon Ball series, and it releases a powerful beam of energy that can be used to damage opponents in Fortnite. Similarly, the Nimbus Cloud is a rotational tool in the game, inspired by the cloud that Son Goku and his friends used to travel in the DBZ universe. While there is no exact location for the Capsule Corp capsules, players can start searching for this item as soon as they land.
Related: Where is Lazy Lagoon in Fortnite?
The Nimbus Cloud can be used to instantly rotate from one location to another by boosting up in the air. Likewise, the Kamehameha can be aimed at enemies to release a powerful beam that deals devastating damage. Each capsule has three Kamehameha's that players can equip in one inventory slot. Make sure to stay at a distance before using this attack as it can take a while to charge up, and enemies can easily use shotguns to eliminate players at close-range.
Wondering which is the best spot to complete Week 10 Quests? Check out Fortnite: Best place to bounce on a Crash Pad, Slurpshroom, & Off-Road tires in a single match on Pro Game Guides.