In Fortnite Chapter 3 Season 3, players will need to complete Daily, Weekly, and Seasonal Quests to earn XP and complete the battle pass. One of the Week 9 Quests requires players to gain shields while emoting. Completing this Quest rewards the player with 15,000 XP, and you can do it at any location in the game. The Quest sounds tricky, as players cannot emote while using Shield Potions, and emoting while bouncing on Slurp Bouncer Mushrooms can be difficult. However, there is a healing item that can be used while emoting at the same time.
Where to find Shield Kegs in Fortnite?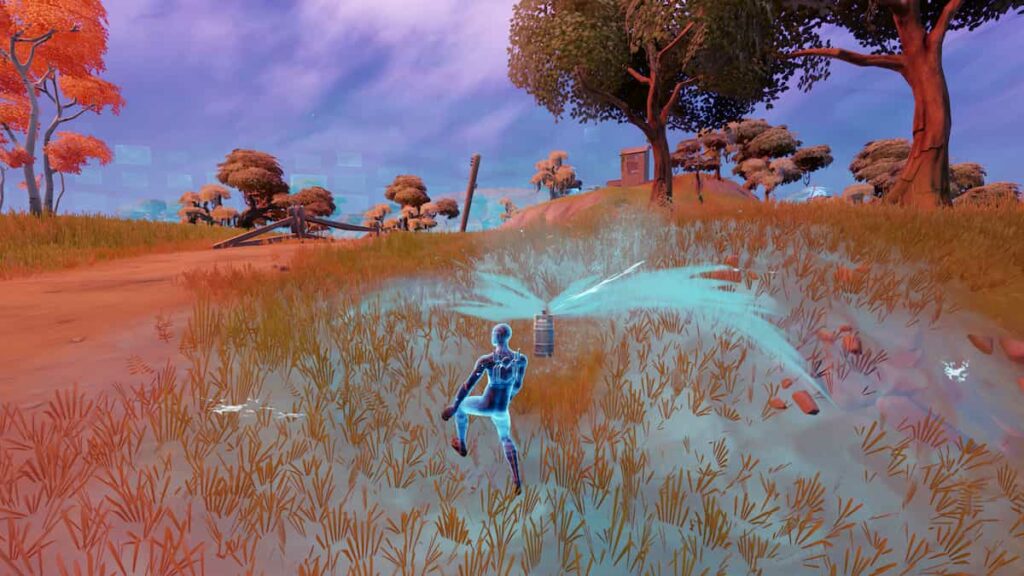 Shield Kegs can be found as ground loot, in chest spawns, from Llamas, and in Supply Drops. It's a rare throwable item introduced at the start of Fortnite Chapter 3, that allows players to gain shields automatically. All you need to do is throw a Shield Keg at the ground and stay within its slurp radius. Sheild Kegs can also heal teammates, which makes it one of the best healing items in the game.
Related: Fortnite leaks point to Darth Vader and Indiana Jones coming to Chapter 3 Season 3
To complete this weekly challenge, players will need to find a Shield Keg first. Throw it down on the ground, and start emoting while inside the slurp radius. We recommend trying this in a remote area or behind cover as opponents can easily shoot players down while they are emoting. While playing in build mode, players can also box up and take height to use the Shield Keg safely. Week 9 has several other Quests which you can complete to gain more Battle Stars and unlock cosmetics from the Battle Pass.
Wondering how to get free skins in Fortnite? Check out How to Get Free Skins in Fortnite (July 2022) on Pro Game Guides.