As a part of the Week 7 Resistance quest, you will need to hack the IO server at the Command Cavern POI. To do this, you will need to jump at the Command Cavern landmark on the northwestern part of the map and access the IO server present on the ground floor.
Location of Command Cavern in Fortnite
Command Cavern is present on the northwestern part of the map. If you don't know the exact location, use the image below for reference.
How to complete the quest 'Hack an IO Server in Command Cavern' in Fortnite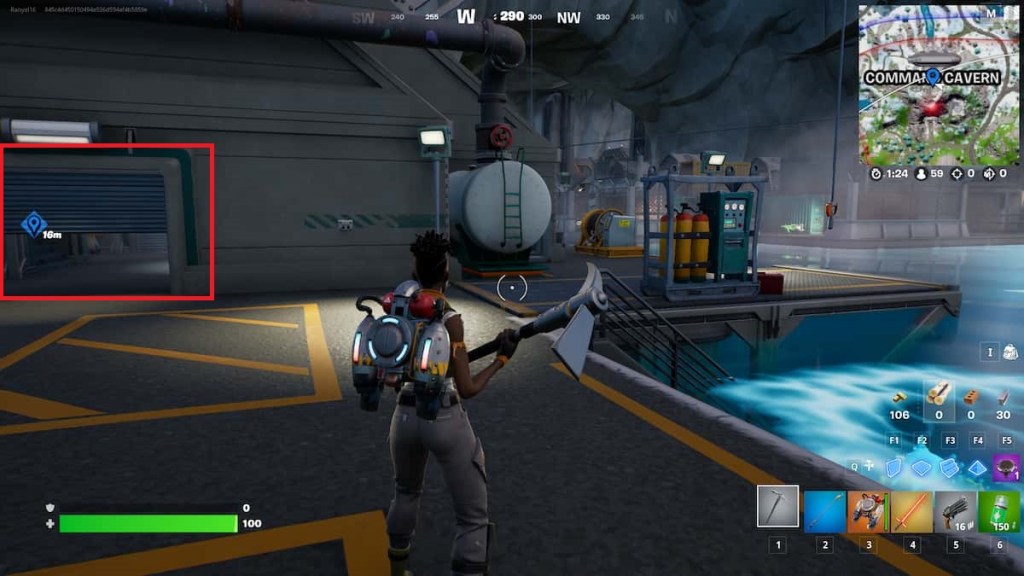 After jumping at Command Cavern, go to the central part of the building as shown in the image above. Now, crouch and move under the door marked above, and you will find the IO server on the left side, adjacent to the wall.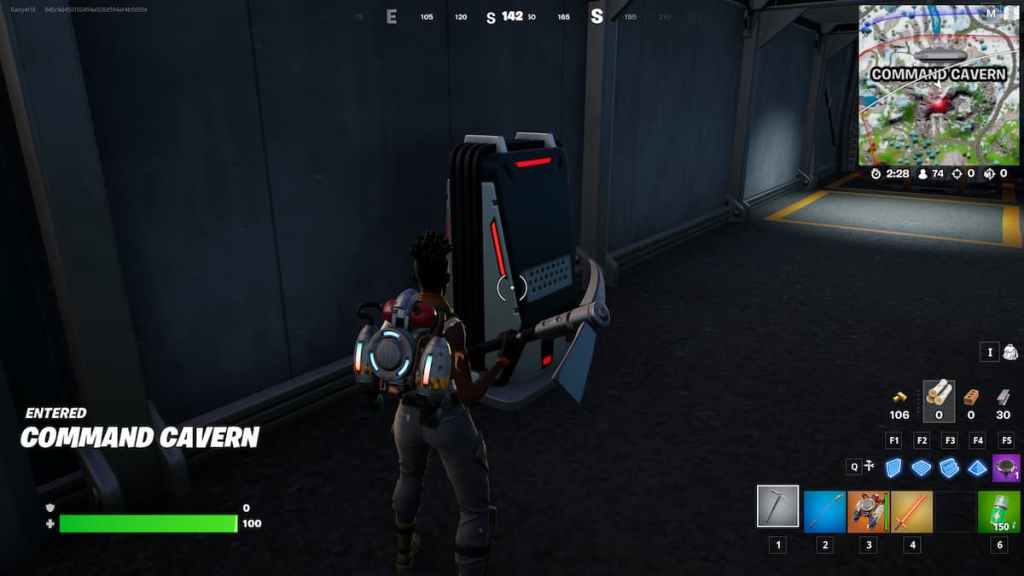 Access the IO server using your respective Interactive Bindings. By default, it is E for Mouse and Keyboard users and X for Gamepad players. It will take around eight to 10 seconds to hack the server. After completing the interaction, the quest end.
For more guides on Fortnite, check out Where to find an E-11 Blaster in Fortnite and Where to destroy a white filing cabinet and collect the files in Fortnite on Pro Game Guides.