In Fortnite, if you have a good ping, you have an advantage. From allowing you to place builds faster to getting the weapon first at a 50-50, you will need to know and monitor your ping. Having the best settings to improve your ping is a must. In this guide, we will show you how to see your ping in Fortnite and how to choose the best settings.
How to turn on ping in Fortnite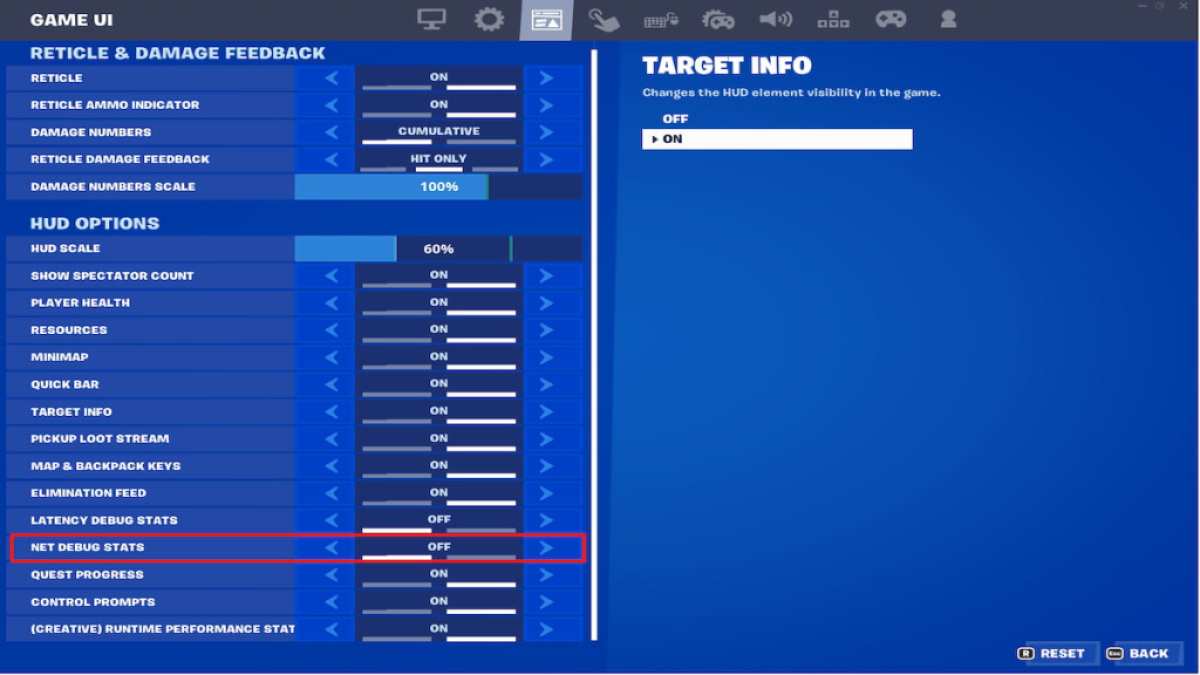 To start monitoring your ping you will need to turn on the appropriate setting:
Go to Settings.
Select the third option from the left on the top bar.
Go to Net Debug Stats.
Turn it On.
Now you can enjoy viewing your ping in-game in the top left corner of your display.
How to improve your ping in Fortnite
Having the best ping in Fortnite is crucial for smooth and responsive gameplay. After the new announcement from Epic Games that NA West and NA East will combine in NA Central, there will be more players struggling with their ping. Having unoptimized internet connection settings can lead to worse input delay, ping, and latency. The first thing you will need to do is make sure you have a reliable ethernet connection. Wi-Fi can be good also, but it is more inconsistent and not as reliable.
To enable the best settings to improve your ping follow these steps:
Go to Control Panel.
Look under Network and Internet.

Press on View network status and tasks.

Select your ethernet network.

Under Access type, at connections.

Press on Properties.
Now on Configure.
First, go to Power Management.
Now go to Advanced.

Energy-Efficient Ethernet on OFF.
Green Ethernet on OFF.
Power Saving Mode on OFF.
Flow Control on Rx & TX Enabled.
Speed & Duplex on Auto-Negotiation.
Shutdown Wake-On-Lan on Disabled.
After you have entered the new optimized settings for your internet connection, restart your PC for the changes to apply. You should now have a more stable and reliable internet connection. Keep in mind that these settings may work on some systems better than others.
For more on Fortnite, come check out How to hide in a hay stack, a leaf pile, and a giant snowball in Fortnite on Pro Game Guides.