MiHoYo works hard, but its fans work even harder—especially when it comes to uncovering every last scrap of information they can obtain on Genshin Impact character and content leaks. We've created a list of the new characters rumored to appear, many of which will likely be available in the 1.5 or 1.6 Genshin Impact updates. Keep in mind that most of these details are based on speculation and lore. As miHoYo provides more information on upcoming characters, we'll be sure to update this article.
All Upcoming Characters in Genshin Impact: v1.5 and Beyond
Eula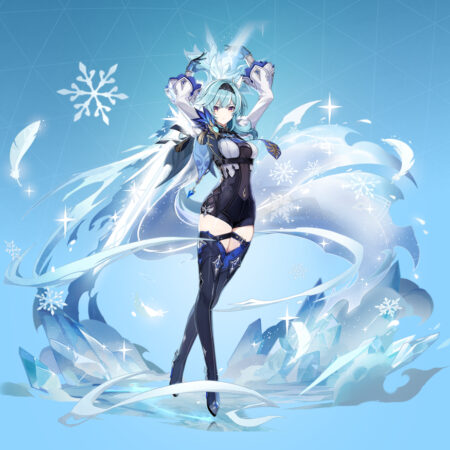 Region: Mondstadt
Vision: Cryo
Weapon: Claymore
When Eula's stats were made public, fans were shocked. Rumored to be one of the strongest playable game characters, the five-star Eula is able to deal out a ton of damage with her claymore and will no doubt be featured on every "Best Characters for DPS" list once she's officially released.
We've got you covered for Talent Skills, Constellations, and Ascension Materials for Eula.
Yanfei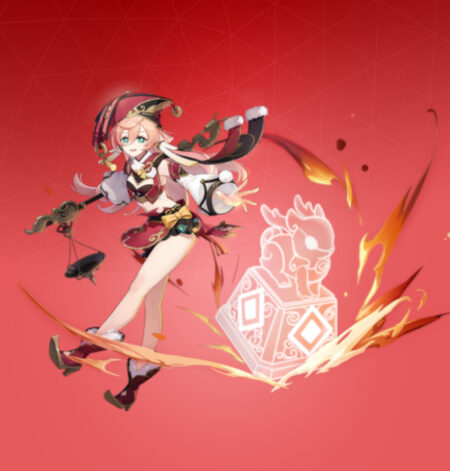 Region: Liyue
Vision: Pyro
Weapon: Catalyst
Originally named "Feiyan" in her character files, Yanfei is an eccentrically dressed character who is set to release around the same time as Eula. As a four-star character, Yanfei will be much easier to obtain than her Cryo counterpart. She is also half-Qilin, like Ganyu!
We've got you covered Talent Skills, Constellations, and Ascension Materials for Yanfei.
Ayaka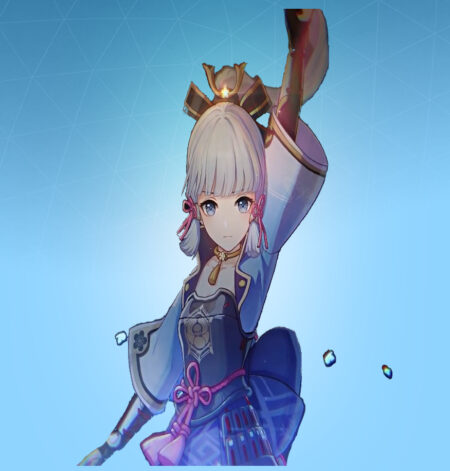 Region: Inazuma
Vision: Cryo
Weapon: Sword
Ayaka, the princess of Inazuma, was a playable character in Genshin Impact's closed beta and has since been featured in multiple gameplay videos and artwork provided by miHoYo. With all this exposure—along with her prominent role in Inazuma, the next region to become available—Ayaka is one of the most highly anticipated characters to arrive soon.
Related: All Genshin Impact Character Ages, Birthdays, and Zodiac Signs
Mimi
Region: Inazuma
Vision: Hydro
Weapon: Catalyst
Unlike most of the characters listed in this article, Mimi is a complete mystery. There are no records of her in the Genshin Impact manga, beta, or other related game sources. Despite her lacking proof of existence, Mimi's appearance—taken from an alleged data mined photo containing multiple upcoming characters—has made her a popular topic in the Genshin Impact community.
Tohma
Region: Inazuma
Vision: Pyro
Weapon: Polearm
From the way Tohma (or Tohama) is described in Ayaka's leaked voice lines, we can expect him to be some sort of royal attendant or officer with an earnest, yet clumsy demeanor. There were early rumors pinning Tohma as Ayaka's fiance, but these claims have since been labeled as false by Genshin Impact fans.
Yaoyao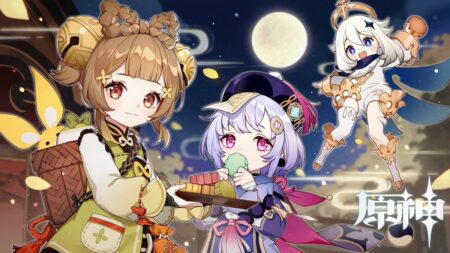 Region: Liyue
Vision: Dendro
Weapon: Catalyst
Based on what we know from Ganyu's dialogue about Yaoyao, we can surmise that Yaoyao is a young troublemaker who needs a little disciplining to stay in line. Given the official artwork in which she appears, Yaoyao is probably around Qiqi's age.
Baizhu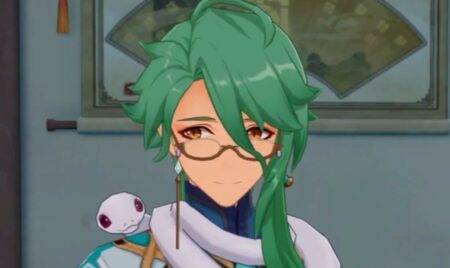 Region: Liyue
Vision: Dendro
Weapon: N/A
Baizhu has already appeared in-game during a story quest called Quizhong, albeit briefly. Along with Yaoyao, Baizhu is rumored to introduce the new element Dendro to our cast of playable characters.
Yunjin
Region: Liyue
Vision: Geo
Weapon: Polearm
Yunjin works at the Heyu Tea House in Liyue, where she draws large crowds with her dancing and singing. Since her portrait was included in the data mined photo of upcoming Genshin Impact playable characters, we can expect the dancer to transcend her current status as an NPC.
Shenhe
Region: Liyue
Vision: Cryo
Weapon: Claymore
Shenhe, which literally translates to "Divine Crane," or "Crane God," indicates that this character may in fact be the human form of Cloud Retainer (one of the proud adepti residing in Liyue). Her leaked character design corresponds with Cloud Retainer's current appearance, so this theory might be proven true!
Kazuha
Region: Inazuma
Vision: Anemo
Weapon: Sword
Rumors on Twitter suggested that Kazuha will become a free 5-star character, given with the inclusion of Inazuma (Genshin Impact update 1.6 at the earliest). His appearance, leaked by alleged data miners, seems quite similar to that of Aether's.
Sayu
Region: Inazuma
Vision: Anemo
Weapon: Claymore
Sayu appears to be a small, petite child. One of Ayaka's leaked voice lines features the princess urging the listener to give Sayu a piece of candy, emphasizing Sayu's young age.
Scaramouche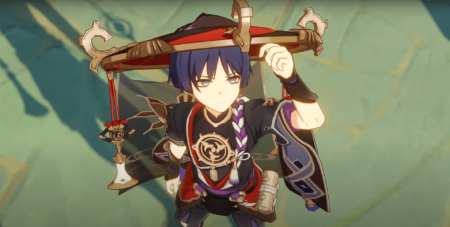 Region: Inazuma
Vision: Electro
Weapon: Catalyst
Scaramouche appeared in The Crisis Deepens event quest as a supposedly friendly character—that is, until he attempted to kill Traveler. After Mona thwarted his attack, Scaramouche revealed himself to be the sixth member of the dangerous Fatui Harbingers. Despite his authoritative (and by that, we mean downright scary) personality, players are excited at the chance to play as this intriguing character.
Dainsleif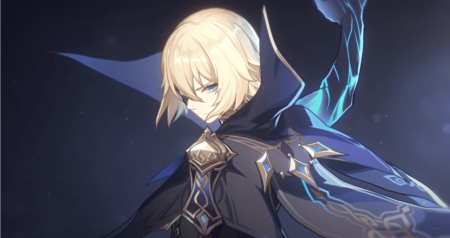 Region: Khaenri'ah
Vision: N/A
Weapon: N/A
Dainsleif was confirmed as an upcoming playable character by miHoYo in September 2020, but we won't have access to the self-proclaimed prophet for a very long time. Khaenri'ah, the region from which Dainsleif comes from, is located outside of Teyvat and likely won't be available until every other continent in Teyvat has been unlocked.
Kate
Region: Mondstadt
Vision: Electro
Weapon: Sword
Due to rumors that Kate is involved with new character Rosaria, Genshin Impact players are hoping to see Kate in-game relatively soon. Since she's stationed in Mondstadt and most likely a Knight of Favonius, we might be meeting Kate before most of the other upcoming characters.
Cyno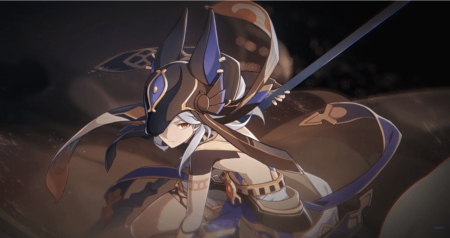 Region: Sumeru
Vision: Pyro
Weapon: Polearm
Teased in miHoYo's trailer for the "Teyvat Chapter Storyline Preview: Travail," Cyno—whose appearance is already being compared to Razor's—is expected to enter the game once the region of Sumeru becomes available.
Lyney and Lynette
Region: Fontaine
Vision: N/A
Weapon: N/A
Little is known about Lyney and Lynette other than the fact that they are twins from Fontaine, a region inspired by France—and even these details are pure speculation. Their Vision(s) and weapons of choice have yet to be announced, but we hope we'll be able to play as both characters once they're finally available!
Iansan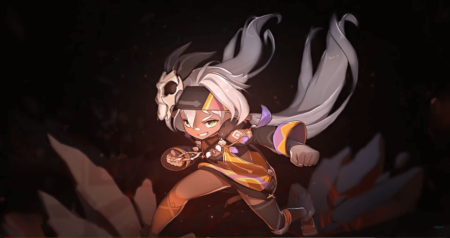 Region: Natlan
Vision: Pyro
Weapon: N/A
Like Cyno and the twins Lyney and Lynette, Iansan was also included in the "Teyvat Chapter Storyline Preview: Travail" trailer. However, since the unlocking of Natlan is still far away, we likely won't see Iansan in Genshin Impact for quite some time.
Excited about the brand new Genshin Impact 1.4 update? Check out Invitation of Windblume: Genshin Impact 1.4 Patch Notes to get an overview of all the new content available. Stay up to date with upcoming banners and, of course, free Genshin Impact codes!