Aranaga's Memory is one of three Genshin Impact World Quests required to unlock Memory's Final Chapter, the sequel to the Agnihotra Sutra questline. In this bittersweet story, you meet Aranaga once again, who no longer remembers you and an even older friend—an old Amurta Dastur from the Akademiya.
How to unlock the Aranaga's Memory Sumeru World Quest in Genshin Impact
To unlock Aranaga's Memory, you must first complete all the quests in the main Agnihotra Sutra World Questline:
Once they're all done, you'll unlock three hidden World Quests that will not appear in the quest menu. They can be done in any order, but we highly recommend following this sequence:
Aranaga's Memory
How to complete the Aranaga's Memory Sumeru World Quest in Genshin Impact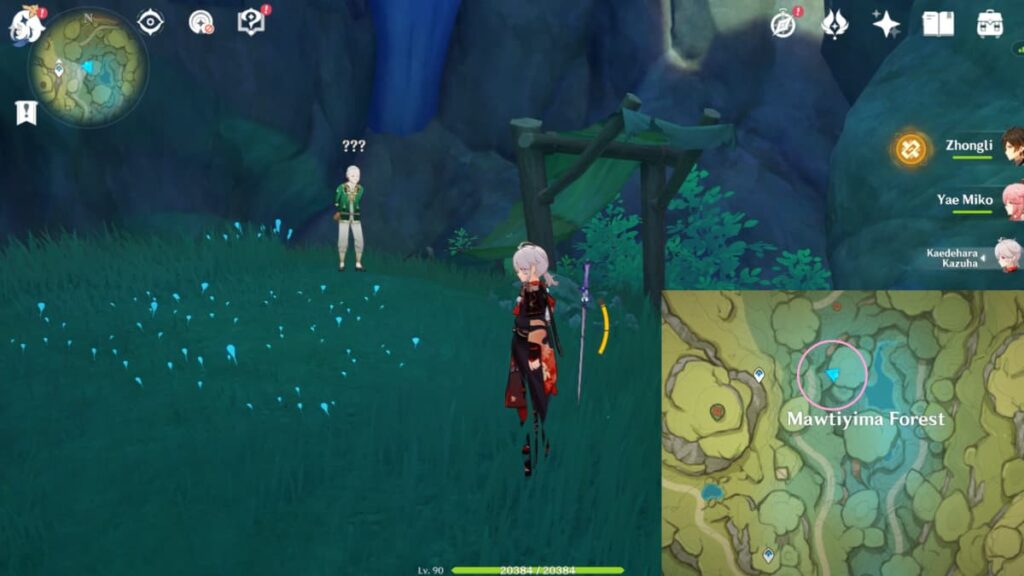 Head to the area circled in the image above by gliding from the Teleport Waypoint west of Mawtiyima Forest. You'll find a camp with an old man named ???. Speak with him to learn that he's named Khayyam, an Amurta Dastur who needs your help. After speaking to him, follow the quest marker to the underground cave in Mawtiyima Forest. Approach Khayyam, who will ask you to investigate plants in two locations.
Related: How to solve the Luxurious Chest rune puzzle south of Mawtiyima Forest in Genshin Impact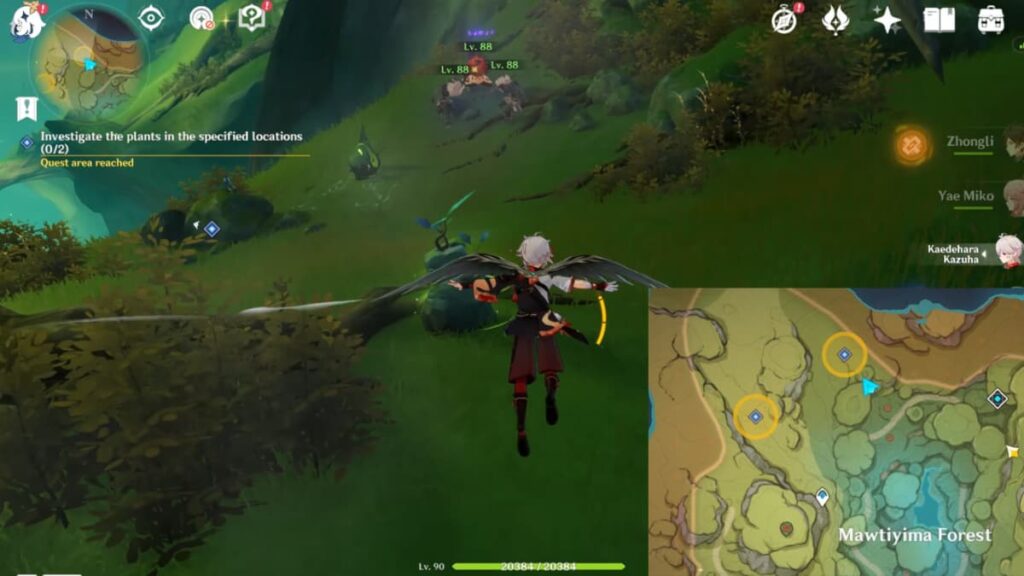 The two quest areas are highlighted in the mini-map and World Map, so you can simply follow the quest marker to find them. Keep in mind that they're both underground, so don't use any of the Teleport Waypoints to get to them. You need to defeat all the enemies in each area to prompt dialogue with Khayyam, where you investigate the plants together. Once you're done with both, follow the quest marker to Khayyam's location—still within the underground cave.
Next, return to Khayyam's camp in Mawtiyima Forest. After speaking with him, Aranaga will appear. Speak with Aranaga to give him the dried flower from Khayyam, completing the World Quest. After completing this quest, Aranakin's Old Friend, and Aragaru's Drawing, you'll unlock the final sequel to Agnihotra Sutra called Memory's Final Chapter.
Check out our Genshin Impact Giving Flowers World Quest guide – Varuna Gatha sequel to complete another sequel to an Aranyaka World Questline.