Cooking, The Flavor of Nature is the first World Quest in the questline called An Unwavering Culinary Dream. It starts from a humble request by an Aranara named Arapacati, who kicked her brothers out of Vanarana many moons ago but would like them to return from their cooking training in time for Festival Utsava. Thus begins your search for four Aranara: Arachatora, Arasaka, Arapas, Araphala.
How to unlock An Unwavering Culinary Dream Sumeru World Questline in Genshin Impact
To unlock this World Questline, you first need to complete the first quest in the Aranyaka: Part II - Dream Nursery questline called The World of Aranara. This will unlock Vanarana in the northwestern part of Sumeru's rainforest area, and will allow you to switch between the real and dream Vanarana.
Switch to the dream Vanarana and head to the area circled in the image below to meet Arapacati, who has a blue exclamation mark over her head. Keep in mind that she won't appear in the real Vanarana, so make sure to switch before coming!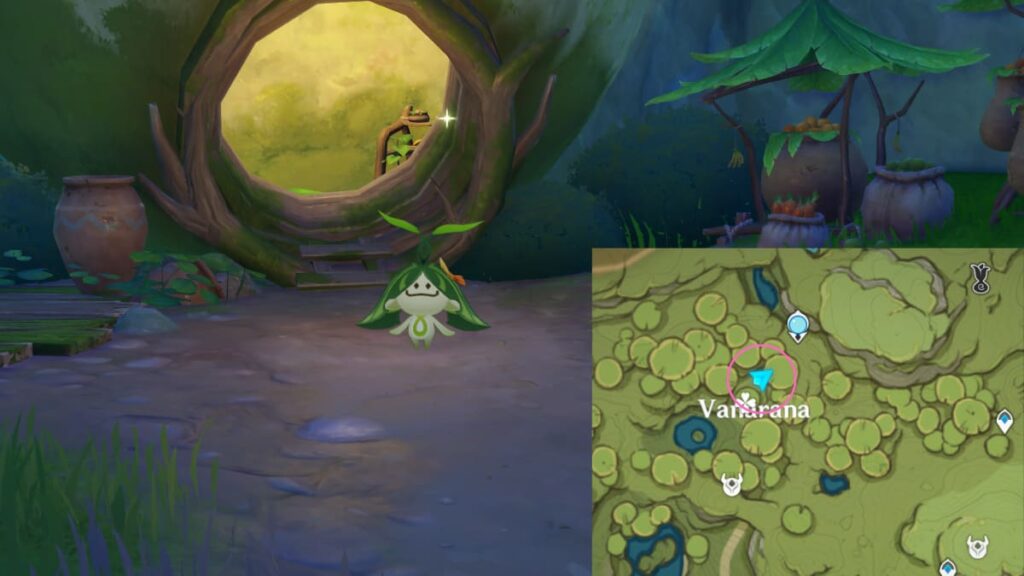 After speaking with Arapacati, you'll unlock The Unwavering Dream World Questline, as well as the first World Quest under it: Cooking, The Flavor of Nature.
Related: Genshin Impact The Path of Papers World Quest guide
How to complete Cooking, The Flavor of Nature Sumeru World Quest in Genshin Impact
Follow the quest marker to the Vissudha Field, where you'll find a pillar of smoke that will lead you to a whimpering little Aranara named ???. His exact location is circled in the image below. Once you spot the Aranara, attack him with Dendro to heal him and begin the quest.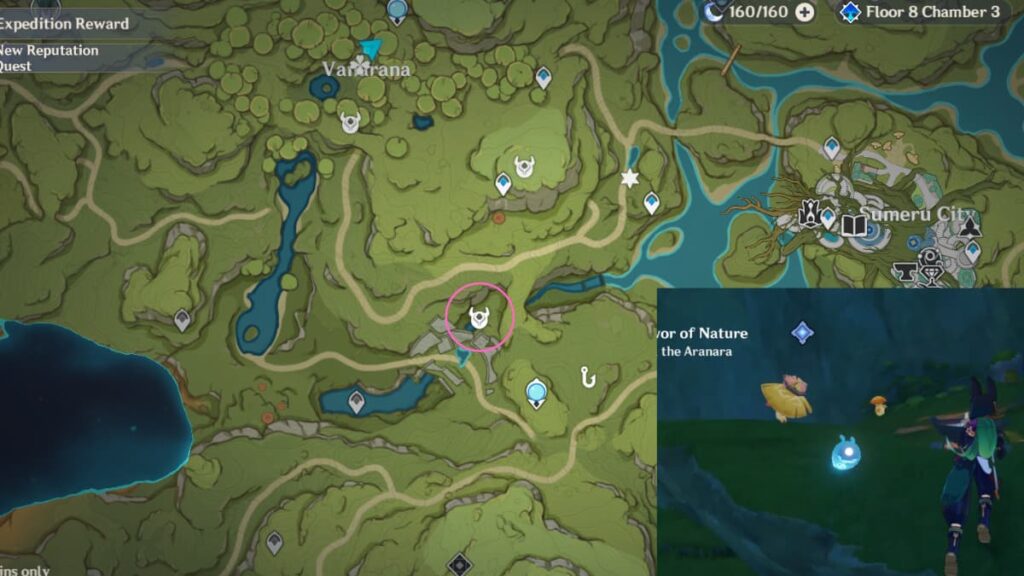 Arachatora will ask for your help in looking for the Head Mushroom in a Withering Zone. Follow the quest marker toward a nearby cave, then enter it and get rid of the Withering Zone. Once that's done, interact with the Head Mushroom, which looks like a Starshroom.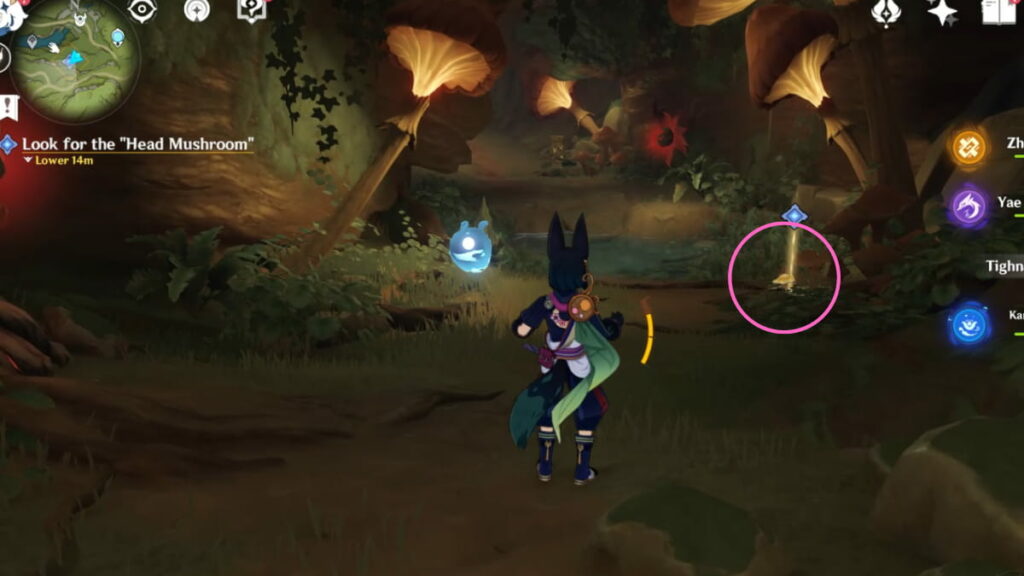 Once that's done, follow the quest marker back to Arachatora's pot and speak with him to complete the World Quest. You'll be rewarded with a Recipe for the Mushroom Hodgepodge and will unlock the three follow-up quests in the An Unwavering Culinary Dream questline. They can be completed in any order:
Check out our guide on How to complete Trial of the Phantasmal Gate Challenges in Sumeru in Genshin Impact to solve puzzles all over the region.