Mora is one of the most important resources in Genshin Impact. Whether it's for upgrading weapons or for Ascending characters, Mora is very much required in every stage of the game. Although it might seem like acquiring Mora is an easy task, especially in the early game, it becomes scarce as you move to the later stages. Upgrading weapons and artifacts become much more expensive, and the overall grinding becomes more tedious. That being said there are plenty of ways that allow you to earn Mora in the game. These are not necessarily a short fix but will help you in the long run. Here are the best ways to farm Mora in Genshin Impact.
Exchanging Sigils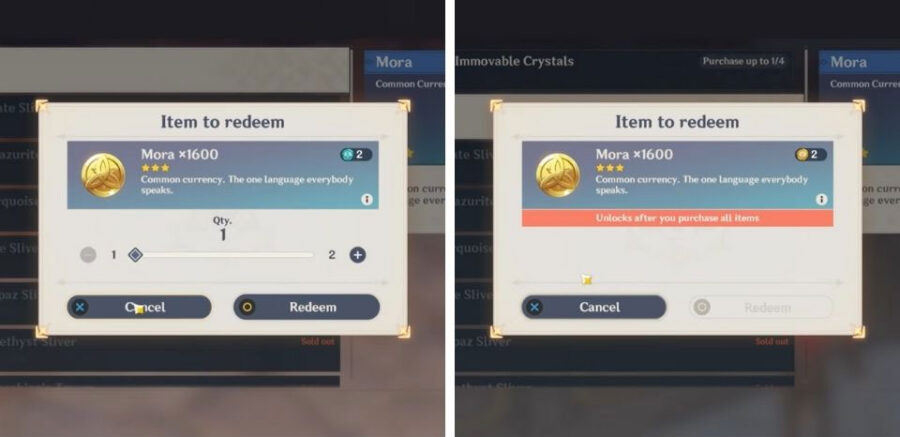 Anemo Sigils and Geo Sigils are two resources that can be earned throughout the game. Anemo Sigils can be earned via by upgrading (worshiping) the Statue of Seven using Anemoculus. Each time the Statue of Seven upgrades to a new level, the player will be rewarded with a bunch of Anemo Sigils. Players can also find Anemo Sigils by opening chests in the area of Mondstadt. These Anemo Sigils can then be exchanged for Mora or other resources in the Souvenir Shop (Mondstadt). Similarly, Geo Sigils can be earned by upgrading the Statue of Seven and opening chests in the area of Liyue. However, unlike Anemo Sigils, which can only be earned via the aforementioned methods, Geo Sigils can also be earned by investigating fossil-like patches on the cliffside of Liyue or by opening floating crates in the water (Liyue area). These can then be exchanged for Mora and other resources in the Souvenir Shop (Liyue).
Exchanging Stardust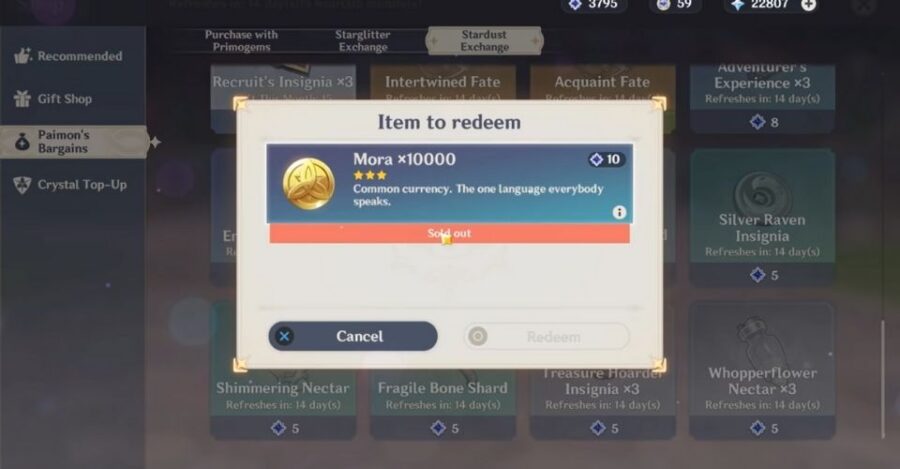 Players are rewarded with a small amount of Masterclass Stardust each time they make a Wish. These Stardust can be exchanged for numerous rewards that can be accessed through Shop. There is a special offer available in the shop that allows you to exchange 10 Masterless Stardust for 10000 Mora. This is one of the best deals and is generally recommended for everyone. However, this exchange can only be done once per 14 days.
There is also another deal that allows players to exchange 20 Masterless Stardust for 10000 Mora and unlike the aforementioned deal, this can be rinsed and repeated as many times as needed. However, this is usually not recommended as Stardust itself is a very limited resource that helps significantly in summoning for new characters, which can prove to be much more valuable than Mora exchange.
Chasing the Money Squirrel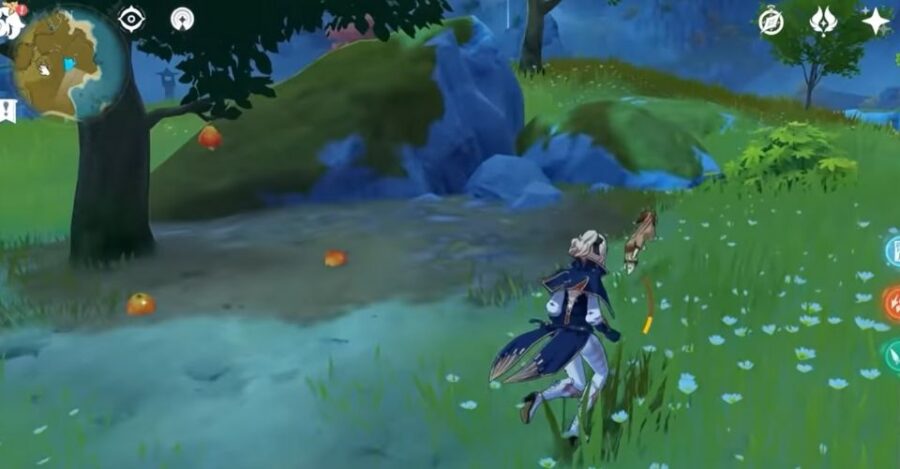 There is a wide array of animals and birds that can be found in the mystical land of Genshin Impact. Hunting them down usually generates food resources such as Raw Meat and Fowl. However, in one specific case, a squirrel with a small bag might appear in front of you. Chasing the squirrel and scaring it off will make the squirrel drop a decent stash of Mora. Keep in mind the spawn rate and location of money squirrel is completely random.
Defeating Enemies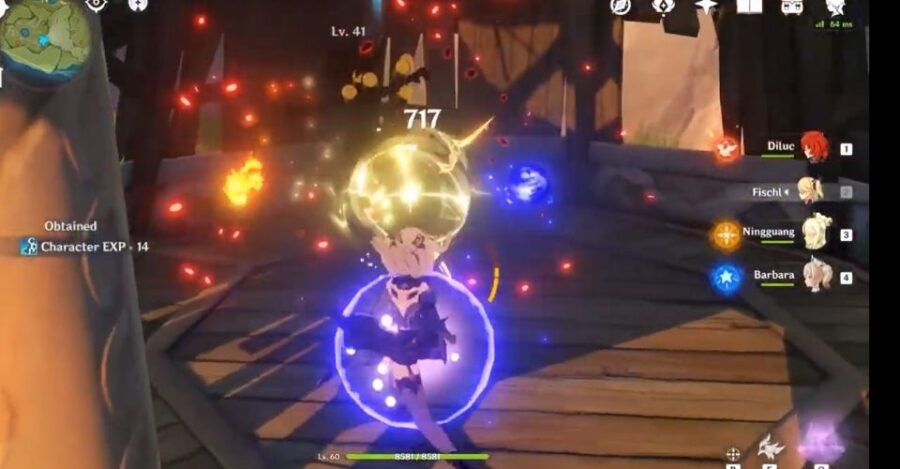 One of the most consistent ways of farming Mora in Genshin Impact is by simply fighting and defeating the enemies. As a player, you'll start encountering enemies/mobs/monsters from the get go, and defeating them in combat will generate Mora. This tactic is usually a tedious process and might become mundane after a while but is a sure-shot way of earning some Mora.
Opening Chests/Water Crates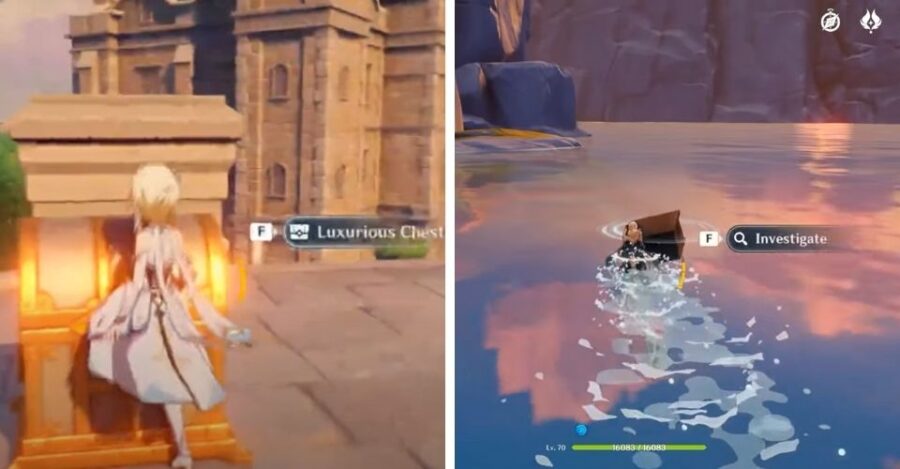 Chests can be found throughout the map and are a good way of getting Mora. These chests depending upon their rarity will give out Mora to players that open them. Although the chests start to deplete as you progress into the later stages of the game, they do still provide generous rewards if you find them. Similar to chests, crates are scattered on water throughout the map that can be opened for some quick Mora.
Destroying Artifacts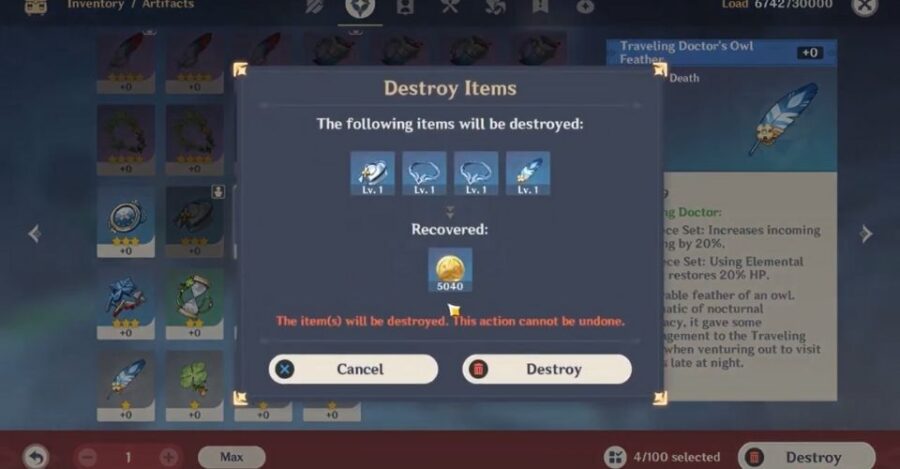 As you progress through the game, you'll start to stack up more and more artifacts. Higher tier artifacts will be more accessible, and lower-tier artifacts will become redundant. If needed, you can destroy the artifacts for some quick Mora. However, it's not always recommended as lower-tier artifacts will also be needed to level up your higher tier artifacts.
​Apart from all the aforementioned methods, completing quests, Domains, Ley Lines, and special events will also help in farming Mora. Complete daily missions and weekly missions whenever possible to maximize the rewards.