The Fountain Flows Again is a Genshin Impact Hidden World Quest that can be accepted in Fontaine. I recommend completing it as it's part of the nation's Reputation Board. However, you can't accept the quest through a blue exclamation mark on the World Map. If you're having trouble finding it, here's how.
Where to find The Fountain Flows Again Fontaine World Quest in Genshin Impact
To unlock The Fountain Flows Again World Quest, you must first complete the following prerequisites:
When you're done, head to the midway point between Marcotte Station and the Fountain of Lucine, where you'll find a pool of water with a malfunctioning fountain. Its exact location is circled in the image below.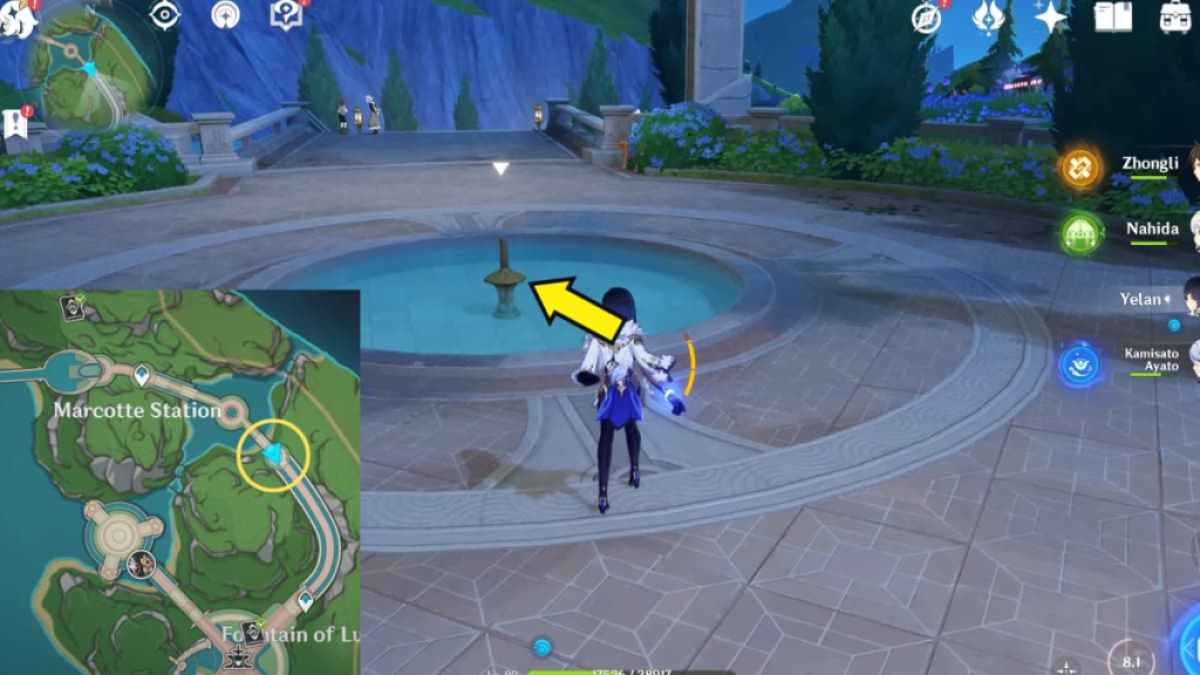 To trigger the World Quest, inspect the fountain by interacting with it. An NPC named Remaudiere will appear. He'll ask you to speak with Edel. Keep going forward, toward the direction of the Fountain of Lucine, to find and speak with Edel.
Related: Genshin Impact Fontaine Fishing Association 3-day Hidden Objective guide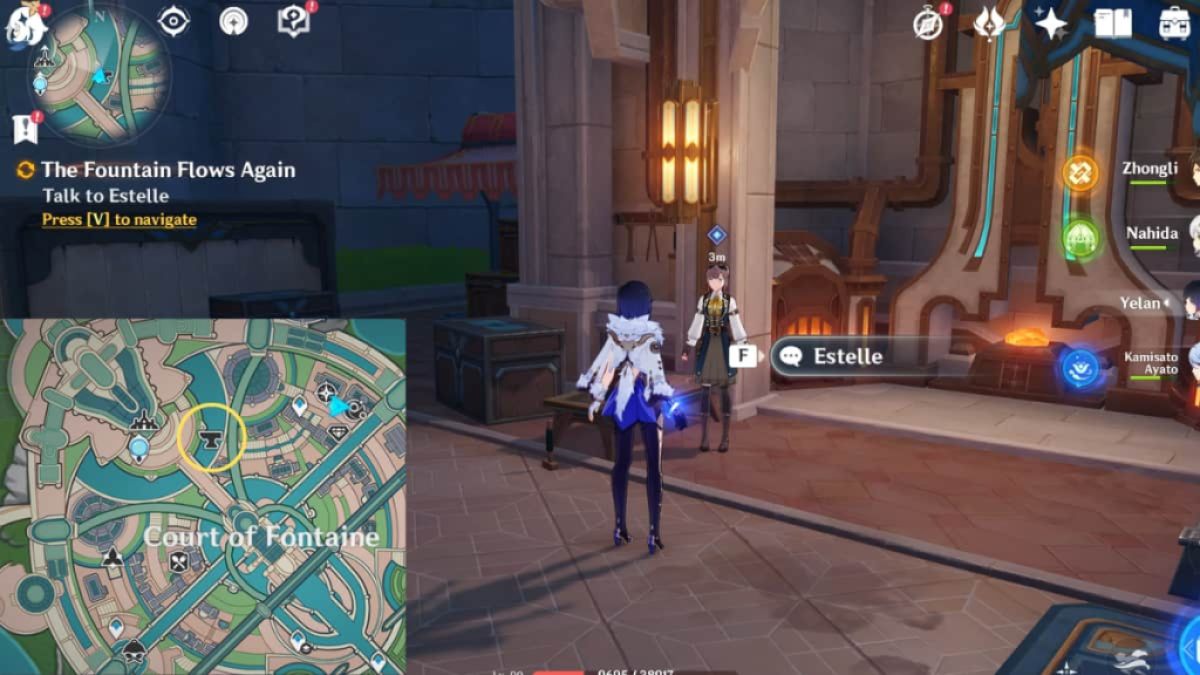 Next, head to the Beaumont Workshop in the Court of Fontaine, marked by the blacksmith icon in the World Map. Speak to the blacksmith, Estelle, and give her three Iron Chunks. Once you're done, you'll be teleported back to the broken fountain, triggering dialogue with the party and completing the World Quest.
Don't forget to claim Reputation EXP rewards from the Reputation Board west of the Court of Fontaine. I recommend speed farming EXP until Reputation Level three to get a Gadget called the Crystalfly Trap, which will allow you to farm Crystalflies with zero effort.
For more Fontaine World Quests, check out our Strange Stone Chronicle Genshin Impact World Quest Guide and Genshin Impact Upon a Flowery Field of Grass World Quest guide here on Pro Game Guides.