The Treasure of the Four Skerries is a limited-time hidden World Questline that you can only complete during Genshin Impact's Summertime Odyssey event, which runs from July 15, 2022, to Aug. 24, 2022. It involves sailing to obscure islets around the Golden Apple Archipelago to find treasure left by Ako Domeki and his crew.
How to unlock Where the Treasure Dwells in Genshin Impact
To unlock this segment, you first need to find the three Route Logs to unlock The Treasure of the Four Skerries World Questline. Once that's done, you need to complete the Treasure Clue quests across the three Isles to obtain Ako Domeki's map:
You can do them in any order you like. After completing all three, you can proceed with Where the Treasure Dwells.
Related: How to use Nightwatch Contracts in the Genshin Impact Summertime Odyssey event
How to complete Where the Treasure Dwells World Quest in Genshin Impact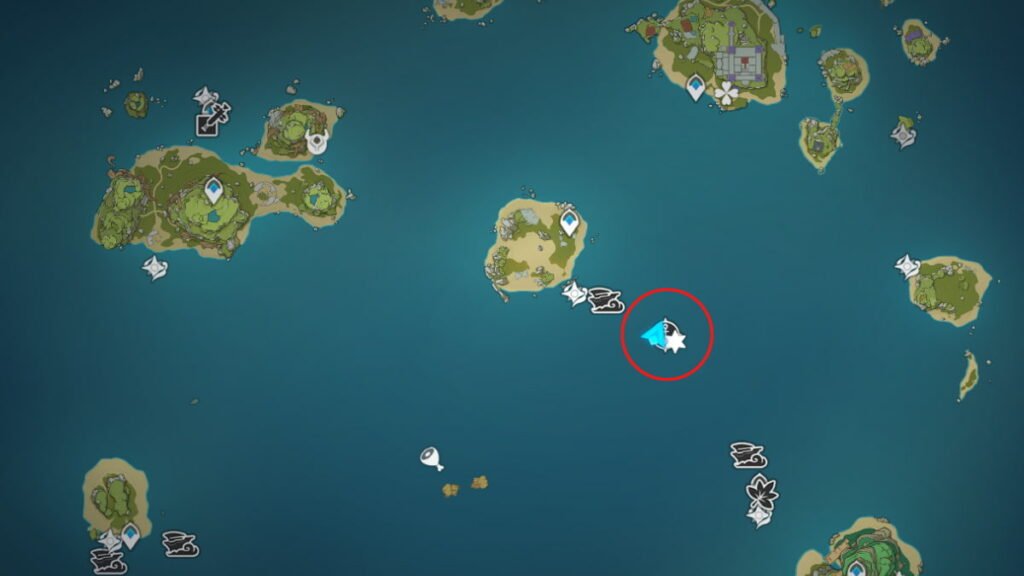 You should have the Quest Item called A Complete Chart of Ako's Treasure at this point, which will show you the puzzle's location. Head to the area circled in the image above using a Waverider. You'll find some bubbles between two whirlpools in the sea. Interact with the bubbles to spawn a giant floating jellyfish.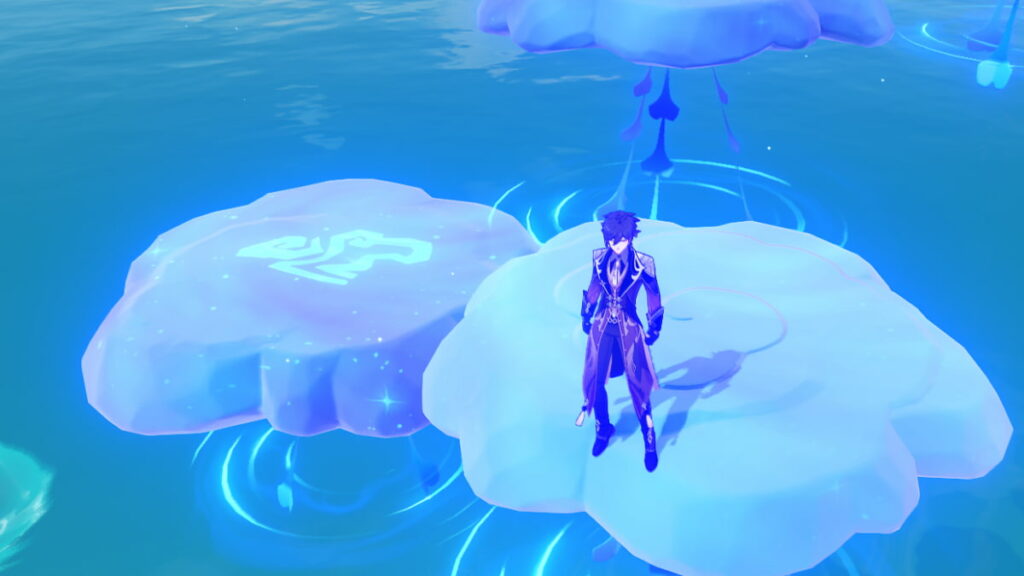 Leave the Waverider by long-pressing the jump button and use the floating jellyfishes as platforms to jump up. When you see a symbol on the jellyfish, you can step on it to gain a buff that allows you to jump higher than usual. Make use of this buff to reach the platforms a bit higher up. Be careful not to fall onto the water, or you'll have to start the puzzle again from the beginning. On the very last jellyfish on top, you can loot a Luxurious Chest.
Check out our guide on How to unlock and complete the Drama Phantasmagoria World Quest in the Golden Apple Archipelago in Genshin Impact to loot 10 Chests for free.