After completing the entire Aranyaka World Questline, you and Paimon promise Rana that you'll get rid of the bad guys in Vimara Village, who were involved in luring the children into the dangerous forest. This is a Hidden Exploration Objective that will not appear in your quest menu but is required to complete the Woodland Encounter section of the Aranyaka book in the Quest Item Inventory.
To begin this Hidden Exploration Objective, you must first complete the entire Aranyaka questline, up to "Hello," "Thank You," and the Final "Goodbye." Once that's done, follow the guide below to begin tracking the bad guys.
Where to find the bad guys hiding in Vimara Village in Genshin Impact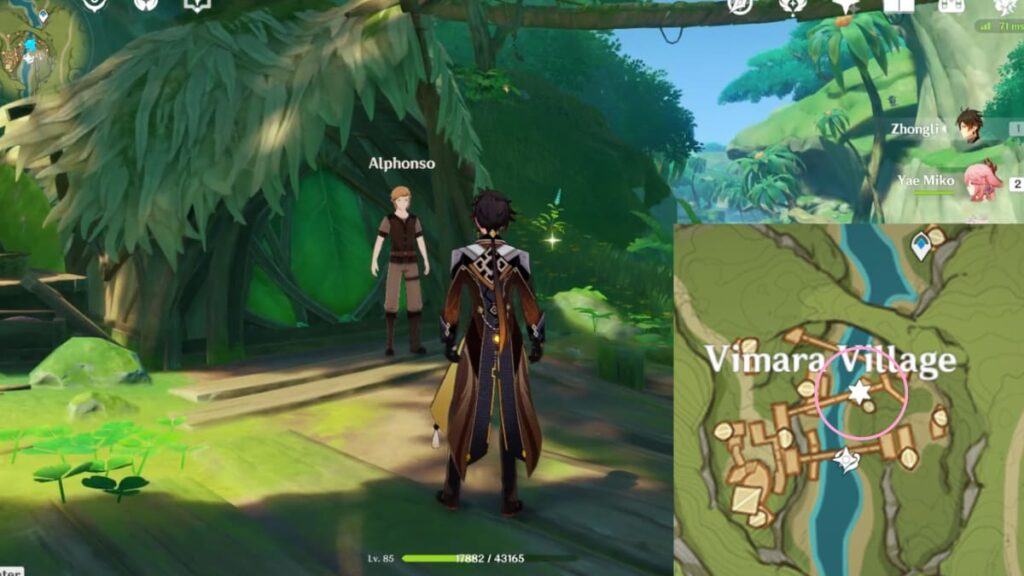 After completing the above prerequisites, head to Vimara Village and speak to Alphonso—his exact location is circled in the image above. Select the dialogue option (Let's uncover the "bad guy" in Vimara Village.) While questioning him, you must respond with the order of the children's disappearances. It's okay if you make a mistake as Paimon will help you out, but these are the right answers in the exact order:
Sudabeh
Kavus
After the dialogue sequence, Paimon will scout in another area, while Alphonso will take you to a secluded place to talk. You have two options: let him go or engage in battle. We highly recommend choosing the battle option as it's faster, but here's what to do regardless of your choice.
Related: All Dendro Characters in Genshin Impact – Current and Future
Engage in Battle
The easiest choice is to pick (Battle) Arana and I both agreed..., where you must defeat Alphonso in a battle. After defeating him, he will drop a Quest Item called Tattered Paper. This will end the Hidden Exploration Objective and will complete the Woodland Encounter section of the Aranyaka book.
Let the bad guy get away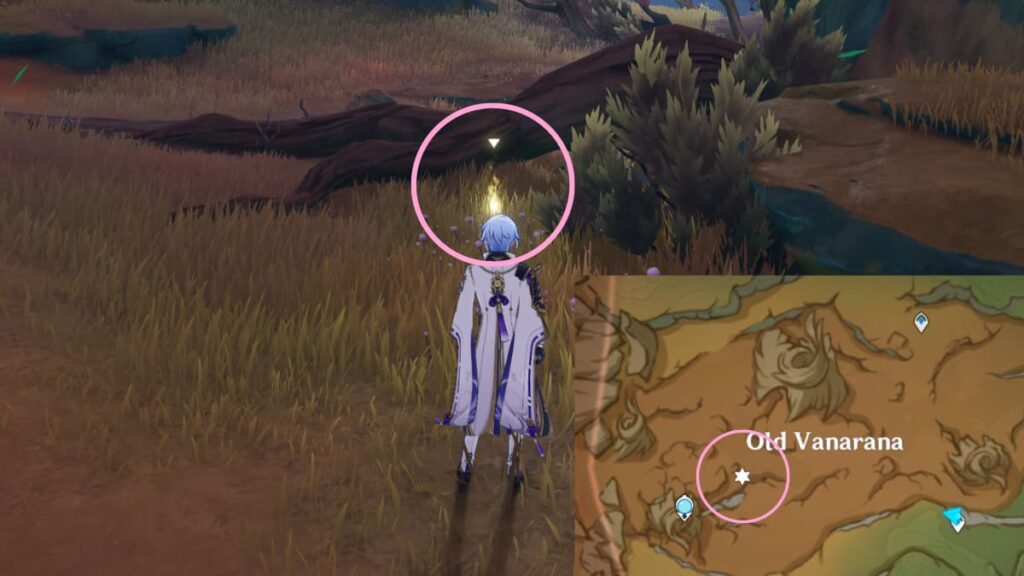 If you choose the other option, Don't come near Vimara Village or let me see you again, then Alphonso will leave but the Hidden Exploration Objective will not be complete. You must teleport to the Statue of The Seven in Old Vanarana and follow the path forward to find a glowing Investigate spot beside some Rifthounds. Interact with it to obtain the Quest Item called Tattered Paper, completing the Hidden Exploration Objective.
Check out our Genshin Impact Until Vana is Healed World Quest guide to complete another post-Aranyaka World Quest.