The Thunderclap Fruitcore is a character Ascension material that can be farmed from the Electro Regisvine—a Normal Boss that lives in the northeast of Sumeru's rainforest area, around the luminescent biome of the Mawtimiya Forest. Being a part of the Regisvine family that players first meet in Monstadt, the Electro Regisvine's attack patterns will feel familiar to most.
Where to find the Electro Regisvine in Genshin Impact
The Electro Regisvine is located in a cave southeast of the Mawtimiya Forest. To get there, light up the Sumeru World Map using the Statue of the Seven in the Lokapala Jungle. Then head to the area circled in the image below to find the entrance of the Normal Boss' cave.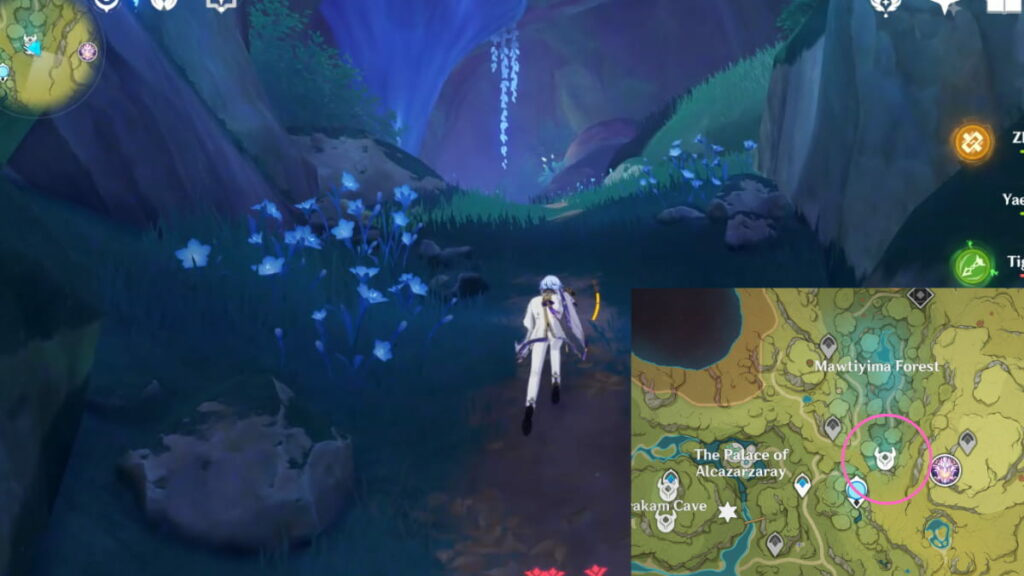 Follow the path inside the cave, which is lined by a few Electro Slimes. Eventually, you'll reach a clearing where the Electro Regisvine awaits.
Related: Genshin Impact The World of Aranara World Quest guide – Aranyaka Part II
How to defeat the Electro Regisvine in Genshin Impact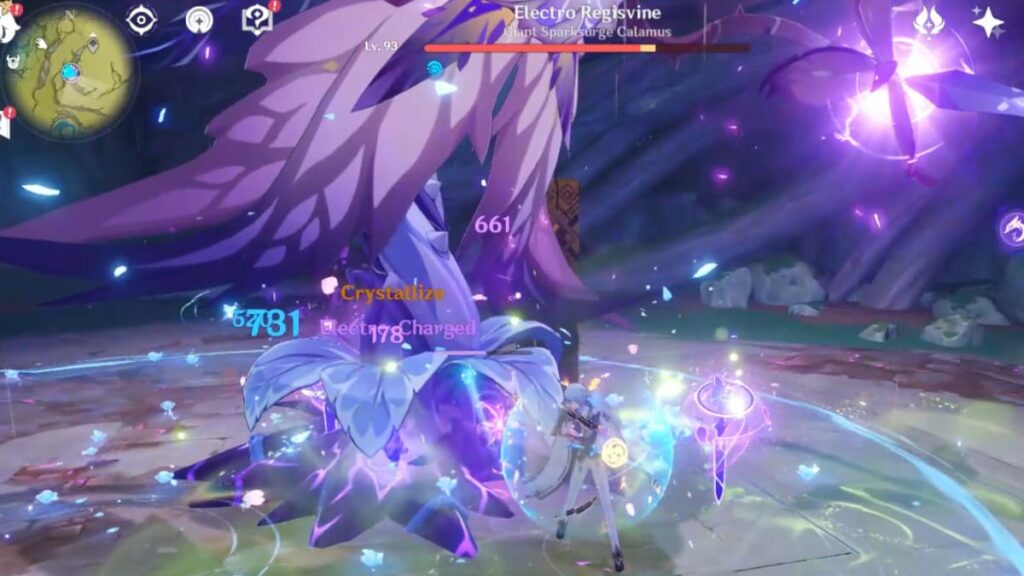 Like all other Regisvines, the Electro Regisvine has a core that alternates between its corolla and its roots. The core is protected by an Electro shield, so you need to bring a character that can break before you can damage its main body. However, Hydro attacks are ineffective against the Electro Regisvine core's shield, despite normally being able to slowly break Electro shields. Instead, consider taking a Pyro, Dendro, Cryo, or Geo character to break the core, as their corresponding Reactions are effective against the Boss.
After successfully defeating the Electro Regisvine, you need to shell out 40 Original Resin to claim rewards, including the Thunderclap Fruitcore and Vajrada Amethyst Gemstones.
Check out our Genshin Impact The Children of Vimara Village World Quest guide – Aranyaka Part 1 to unlock most of Sumeru's World Quests.