The Mausoleum of King Deshret is located west of the Hypostyle Desert and houses many treasures, many of which can help you get 100 percent desert exploration. However, due to the maze-like structure of the desert's underground areas, you can't get to the topmost part of this building from the entrance at the front. Instead, you must enter from a path in Duat Hall.
How to go to the topmost part of the Mausoleum of King Deshret in Genshin Impact
Before starting, you must first complete the following prerequisites:
Golden Slumber quest chain
Old Notes and New Friends quest chain (first quest only)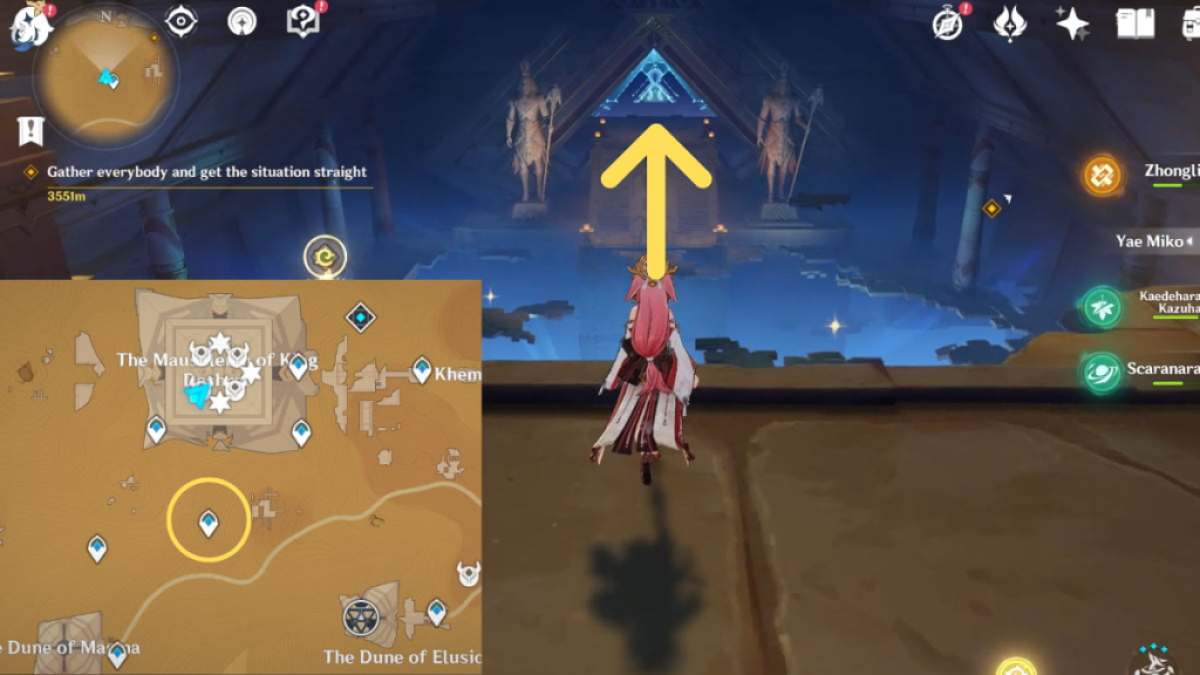 After completing Dual Evidence, you'll have access to Duat Hall, which you can get to by using the Teleport Waypoint south of The Mausoleum of King Deshret. Once you teleport to the area, turn right to enter Duat Hall, then glide toward the opposite end of the building.
Related: How to get the Before My Time Sumeru Hidden Achievement in Genshin Impact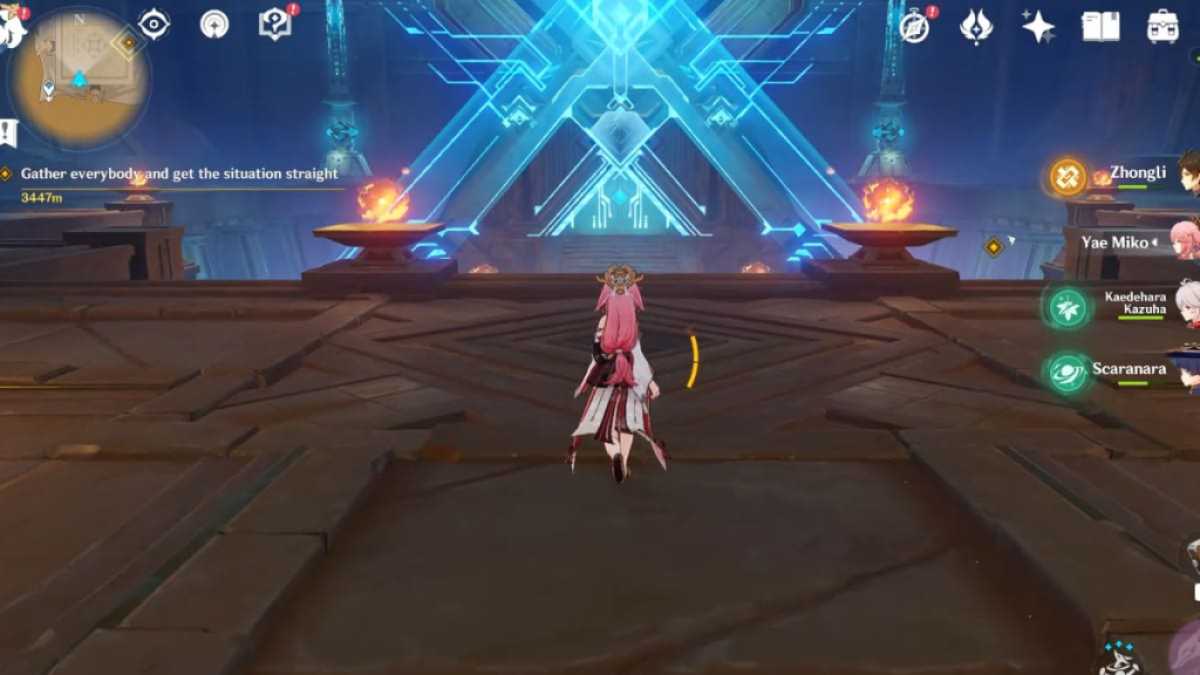 You'll find yourself in the Hall of Great Truths. Simply head toward the blue pyramid and enter by going forward (no interaction needed). You'll find yourself at the top of the Mausoleum of King Deshret, where you can solve a beam puzzle to get a Luxurious Chest. There are also two collectibles you shouldn't miss out on—a Viewpoint and a Sacred Seal.
For more on desert exploration, check out our guide on How to find & use Golden Rose Seeds in Genshin Impact – A Gifted Rose sequel here on Pro Game Guides.