The Dune-Entombed Fecundity: Part II is a Genshin Impact World Quest in The Dirge of Bilqis quest chain, which involves powering up the Ruin Golem northeast of the Desert of Hadramaveth. Once you've entered the door inside the cave, you need to solve a puzzle to find a passage to continue your exploration.
The building is confusing as there are multiple puzzles. However, we'll walk you through all the steps specifically for the World Quest.
How to Look for the passage to proceed in Dune-Entombed Fecundity: Part II – Genshin Impact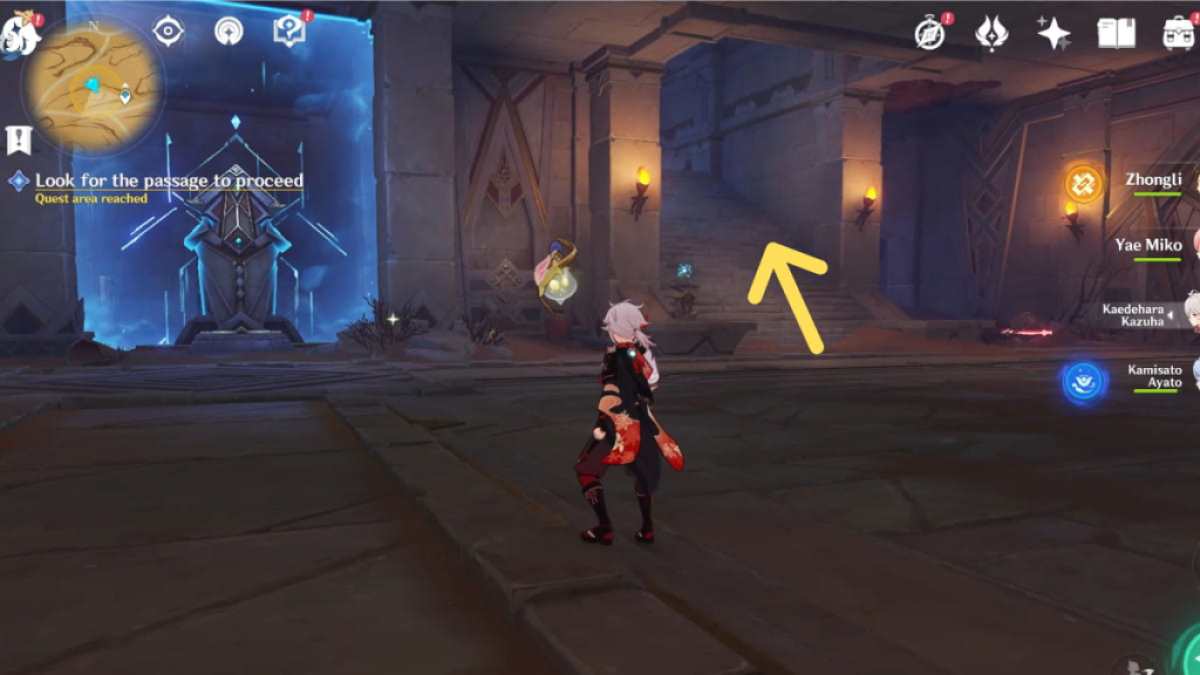 Start by going up the stairs to the right of the barrier. You'll enter a room with a Primal Construct. Defeat the enemy so that it doesn't get in your way.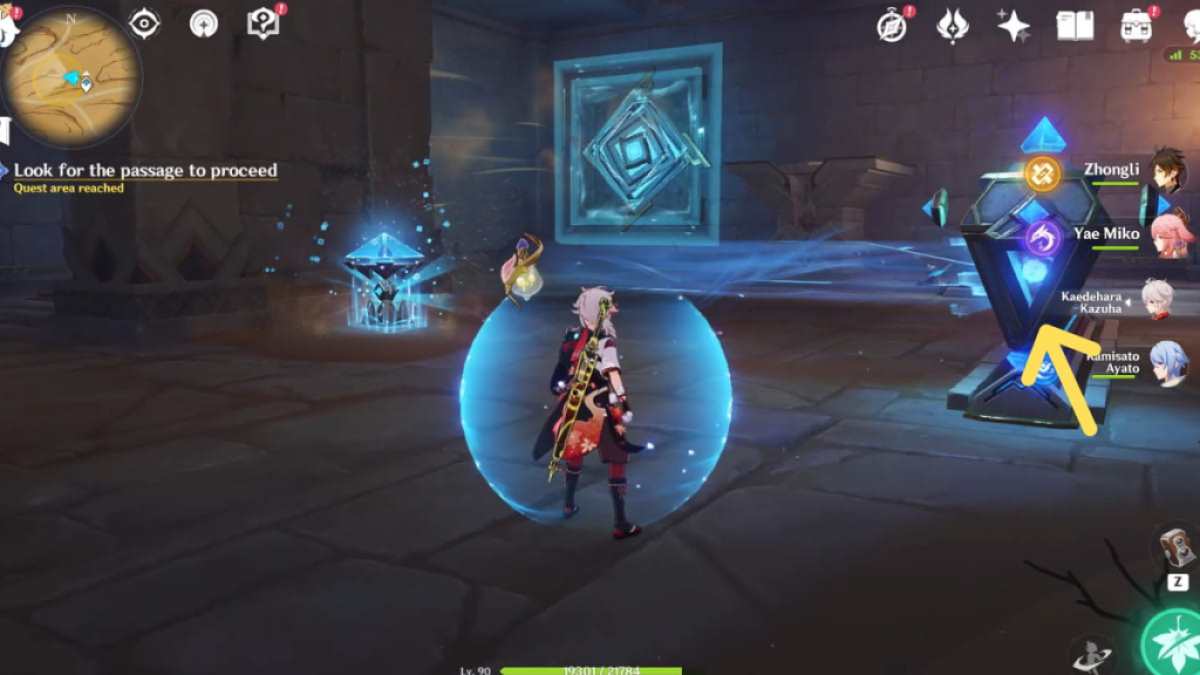 You'll find a familiar Rune Mechanism puzzle in the room, similar to the ones in The Temple Where Sand Flows Like Tears. Attack the Rune Mechanism twice or until the blue beam is facing the Sand Pile, revealing an ancient mechanism.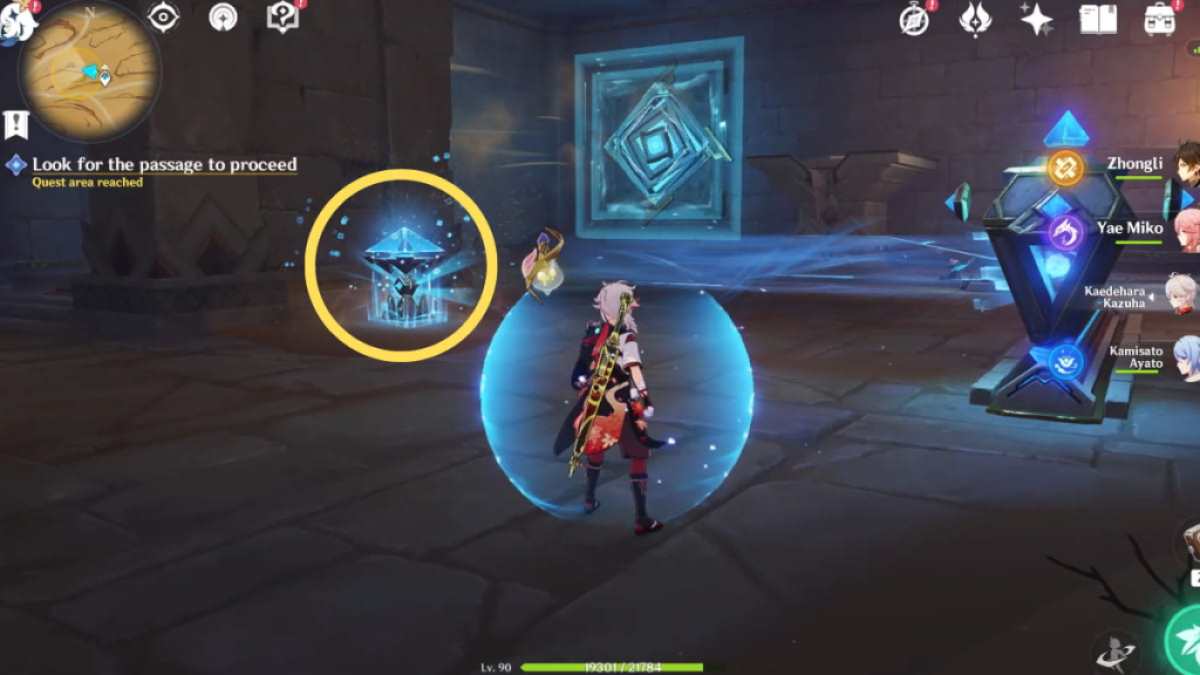 Next, interact with the ancient mechanism to make sand flow and repair another mechanism at the other side of the room. The blue pyramid will disappear from this mechanism.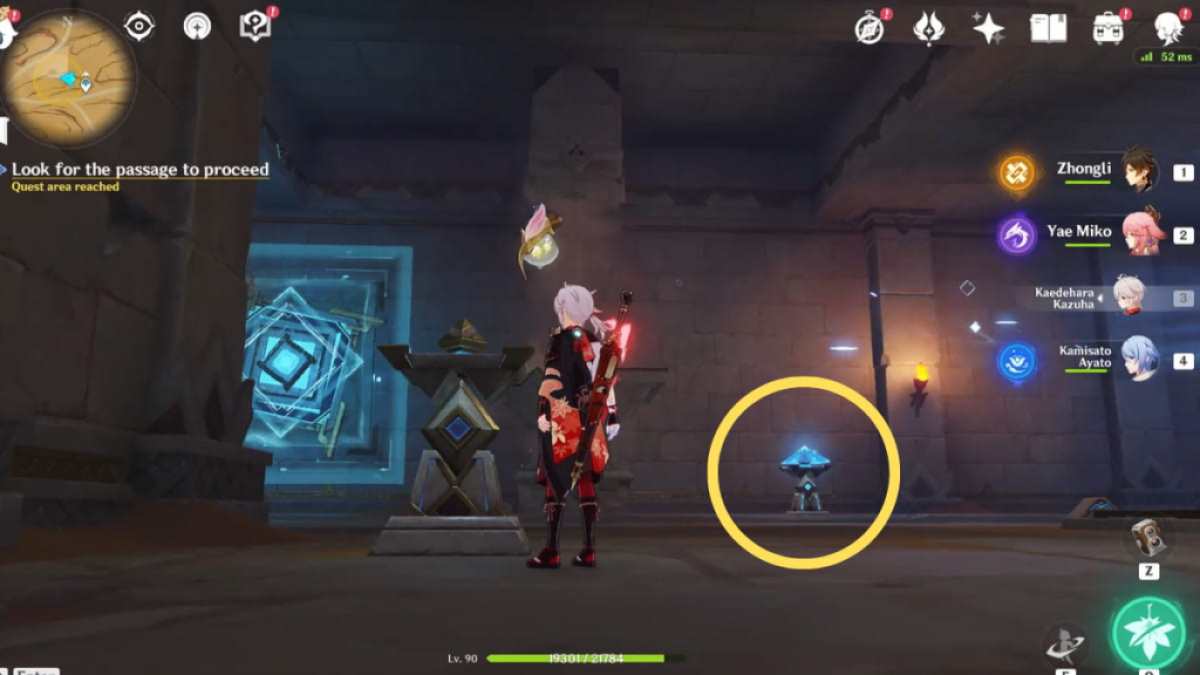 Then interact with the other ancient mechanism (circled above) to prompt a small cutscene. The barrier downstairs will disperse and the giant machine will move upward. Your job on the top floor is done, so go downstairs to proceed with the puzzle.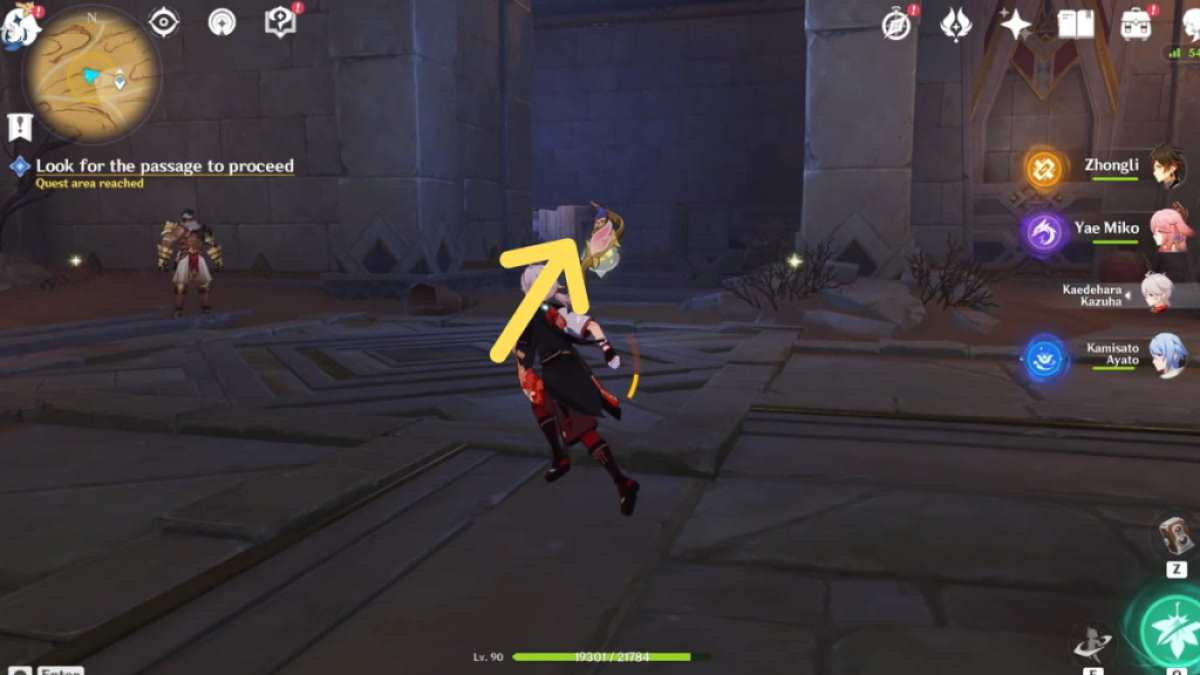 Since the barrier has dispersed, there's now a huge entrance beside Azariq. Enter the room to find an ancient mechanism. Interact with it to cause changes within the building. Go back to the clearing where Azariq and Jeht are waiting.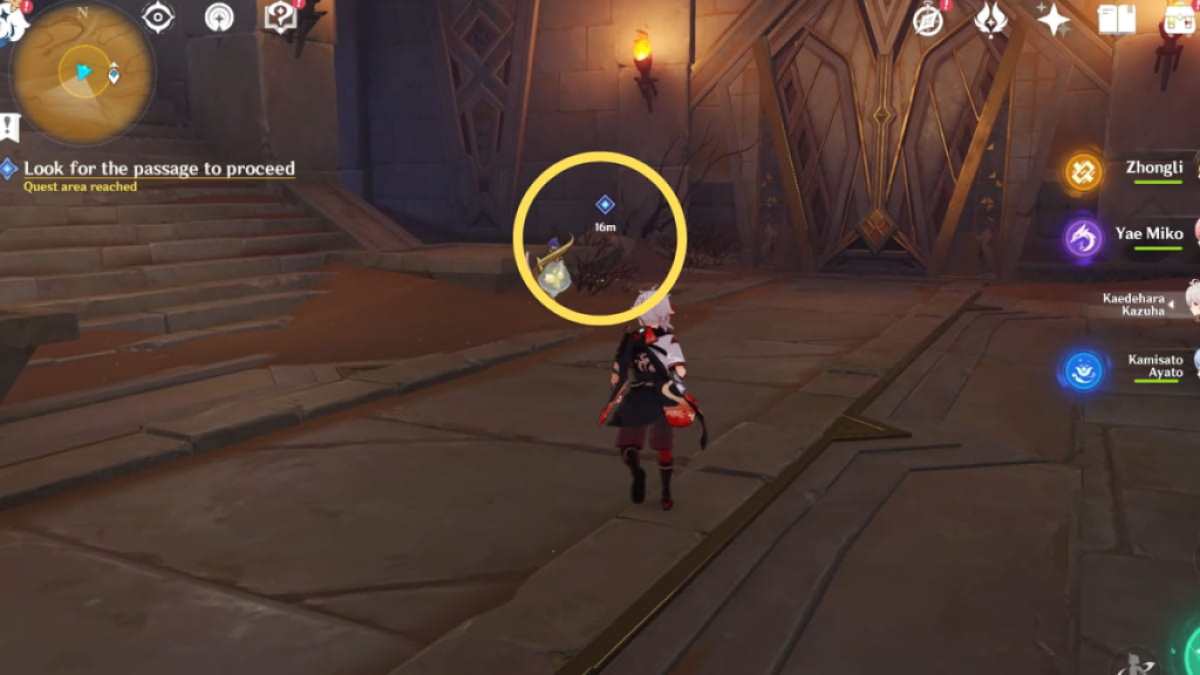 Beside the staircase you had climbed earlier, you'll notice that the mechanism is now unlocked. Interact with it to open the door beside it, completing this quest objective. From here on, you can proceed with the rest of the Dune-Entombed Fecundity: Part II.
To dress up everyone's favorite librarian, check out How to get Lisa's A Sobriquet Under Shade skin in Genshin Impact here on Pro Game Guides.