South of Sumeru's Ruins of Dahri and Apam Woods, you'll find an Eremite camp with an Energy Extraction Device that can be diffused with the help of Control Keys. Reference the image below to find the exact location of the Challenge. Since the area is swarming with enemy Eremites, make sure to bring a battle-ready team.
Once you get there, you'll find a mechanism called an Energy Extraction Device. Approach it to begin a Challenge where you must find two Control Keys to deactivate the Device.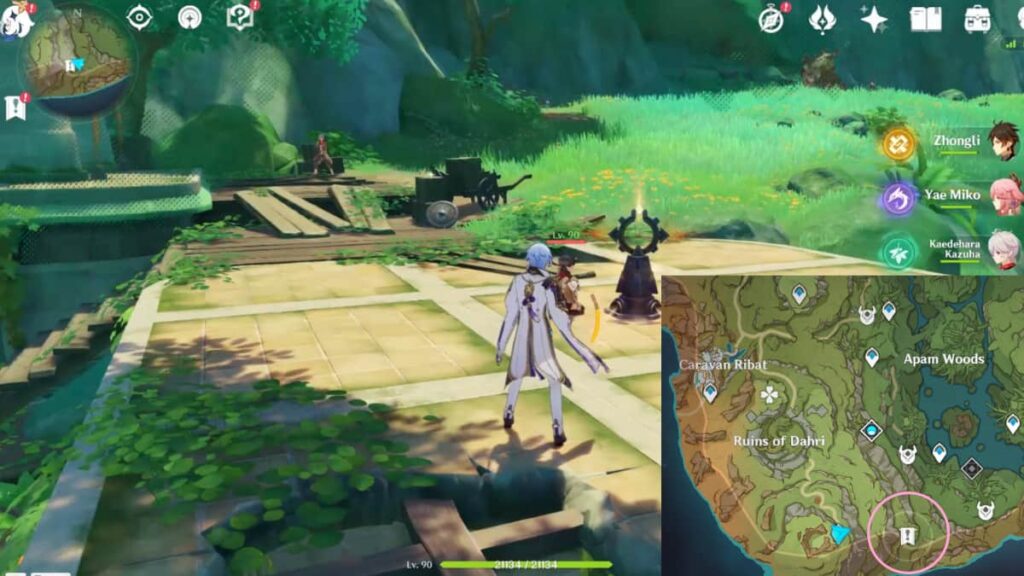 Related: Tighnari's Special Dish Recipe and how to cook it in Genshin Impact
How to Look for a way to control the extractor in Genshin Impact
In this part, you need to find the two missing Control Keys in order to shut down the Energy Extraction Device. You can obtain them in any order.
First Control Key location
The first Control Key is located in the same building as the Energy Extraction Device. On the right side of the building, you'll find cracks, allowing you to enter and immediately find the key. Approach the Control Key to obtain it.
Second Control Key location
Climb the stairs toward the other side of the building until you're at the top. You'll spot the second Control Key through a peephole, but it's too small for you to go through. Break the crate (circled in the image above) with any attack to open up a hole large enough for you to enter. Once inside, approach the Control Key to claim it.
How to guard the extractor until it shuts down in Genshin Impact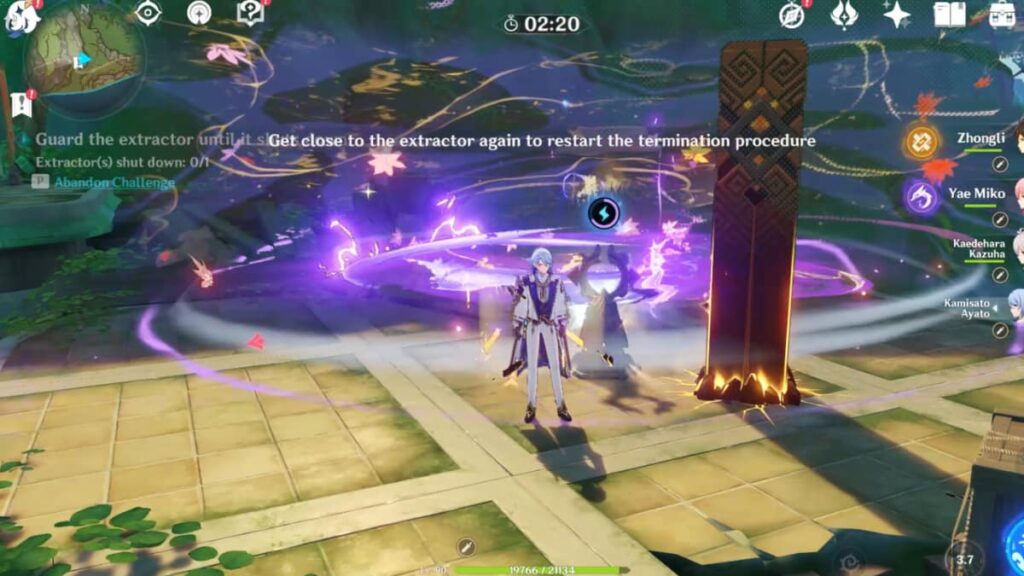 After obtaining the two Control Keys, interact with the Energy Extractor Device at the top of the building to begin a battle segment. A circular gauge will appear above it. Your goal is to stand beside the Device until the gauge above it becomes full. If you're too far away or if there are enemy disruptions, the gauge will stop filling up, so make sure to defeat all the enemies that spawn and stand close to the Device afterward. Once the gauge is all filled up, the Energy Extraction Device will turn off, rewarding you with an Exquisite Chest.
Check out our Genshin Impact Courage is in the Heart World Quest guide to complete more Sumeru World Quests.