The Desiccated Shell, Sturdy Shell, and Marked Shell are Genshin Impact Ascension materials that can be used to upgrade the Light of Foliar Incision and possibly other weapons and characters in the future. These can only be farmed from Consecrated Beasts, enemies native to Sumeru's Desert of Hadramaveth.
All Consecrated Beast locations in Genshin Impact
Below are all the locations of Consecrated Beasts in Sumeru. The icons with a layered symbol indicate that they're located underground. Additionally, while the icons below show that of the Consecrated Red Vulture, they refer to all three types.
Related: Where to find the Setekh Wenut & farm Pseudo-Stamens in Genshin Impact
Desert of Hadramaveth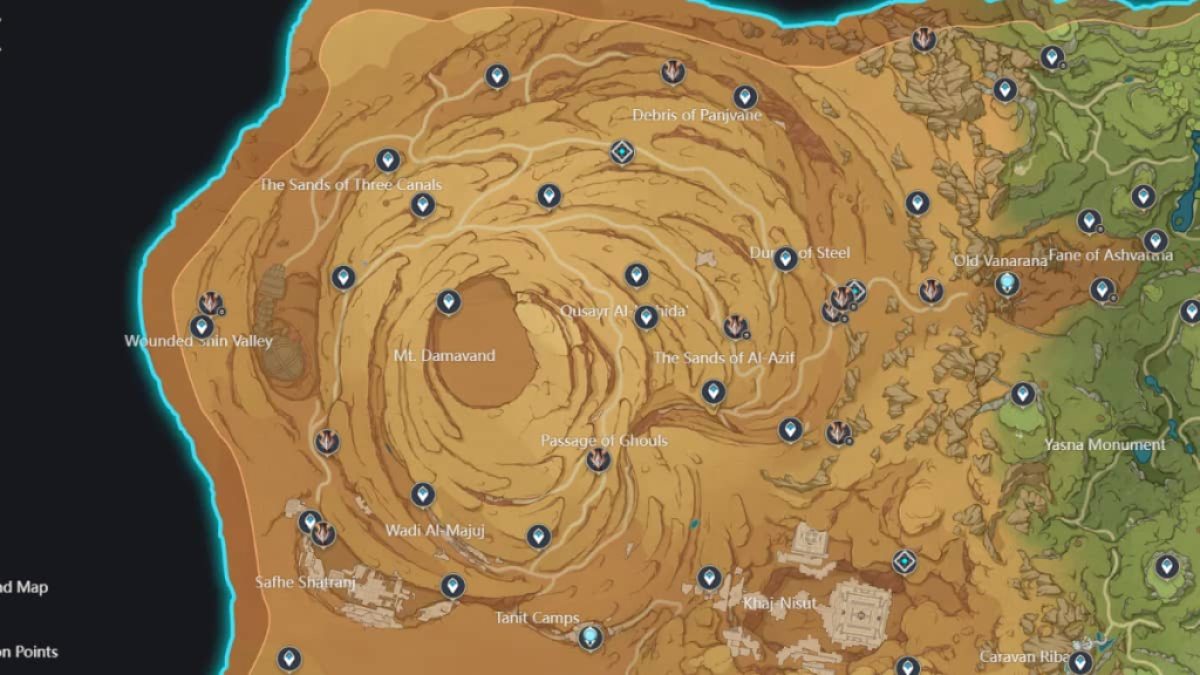 Above are all the places you can find Consecrated Red Vultures in the Desert of Hadramaveth. They're few and far between but will typically drop multiple Shells upon defeat, similar to Shadowy Husks.
Dune of Carouses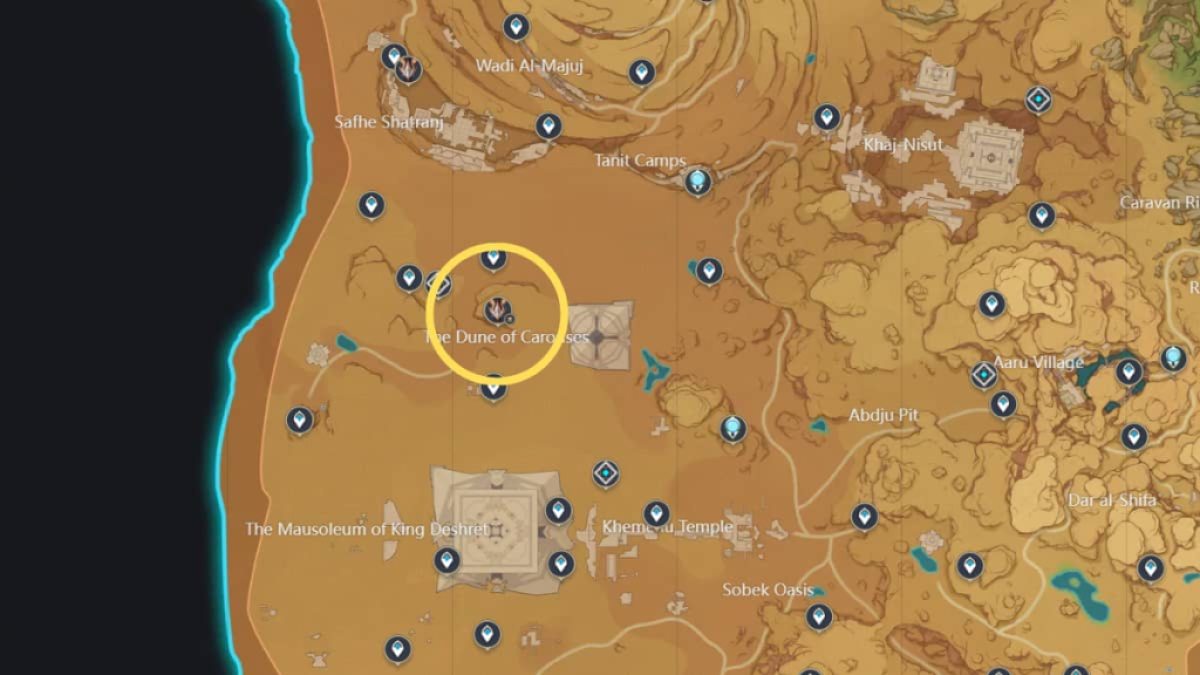 There's a single Consecrated Beast located under the Dune of Carouses.
How to defeat Consecrated Beasts in Genshin Impact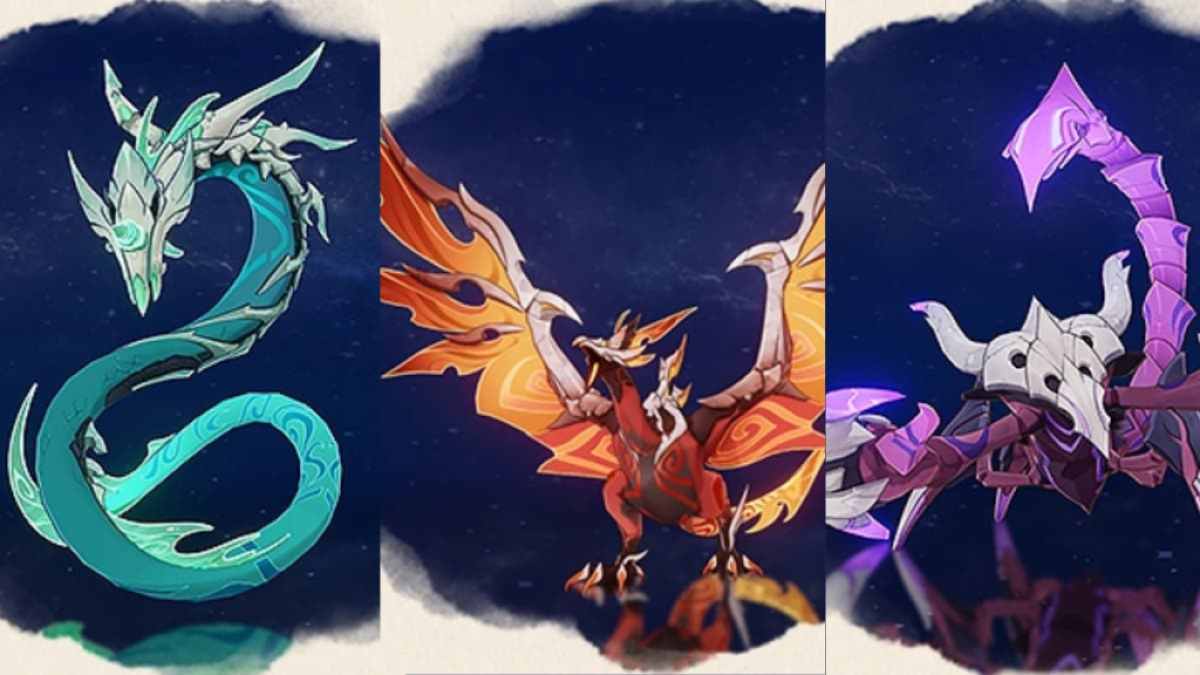 Unlike Eremites and fungi, Consecrated Beasts are tough enemies that require more brute force than usual to defeat. They're reminiscent of The Chasm's Shadowy Husks in strength, so your for-fun exploration team might struggle a bit. If you're looking to farm quickly, make sure to take a stronger battle-ready team with you. Bringing a shielder or a healer may also prove useful, though an AoE circle will usually appear on the ground to help you dodge harder-hitting attacks.
Upon defeat, the Consecrated Beasts will drop multiple Desiccated Shells, Sturdy Shells, and Hard Shells at random.
For more desert resource collection guides, check out All Sand Grease Pupa Locations in Genshin Impact here on Pro Game Guides.