In Genshin Impact, players can build a party of four playable characters, each specializing in certain Elements, including Pyro, Hydro, Electro, Cryo, Dendro, Anemo, or Geo. Every Element reacts differently when met with another, and understanding this is crucial. While some Elements are good for dealing damage, others are good for amplifying them.
Anemo is one such Element that, when used correctly in battle, can significantly boost your party's Elemental Reactions and total damage output. If you're wondering which Anemo characters are worth the time it takes to fully level up—don't fret. In this guide, we'll tell you the best Anemo characters to level up in Genshin Impact.
How does Anemo work in Genshin Impact?
In order to make the most out of your Anemo characters in Genshin Impact, you must first understand the basics of how Anemo works and reacts with other elements. Anemo reacts with Electro, Pyro, Hydro, and Cryo. Anemo effects only last for a short time, unless the enemy was already affected by another Element with which Anemo can react with. The two main Elemental Reactions triggered by Anemo are Swirl and Elemental Absorption.
Swirl - Deals Elemental Damage and spreads the affected Elemental status to nearby enemies
Elemental Absorption - Infuses with another Element to deal damage of the same type. The absorbed Element can also induce further reactions, including Swirls
Anemo Characters are best used as a support to amplify damage from Elemental Reactions. They also have great displacement potential, causing enemies to get knocked back or pulled in.
Related: Best characters for Impetuous Winds (Anemo) Elemental Resonance in Genshin Impact
Best Anemo Characters to level up in Genshin Impact
Sucrose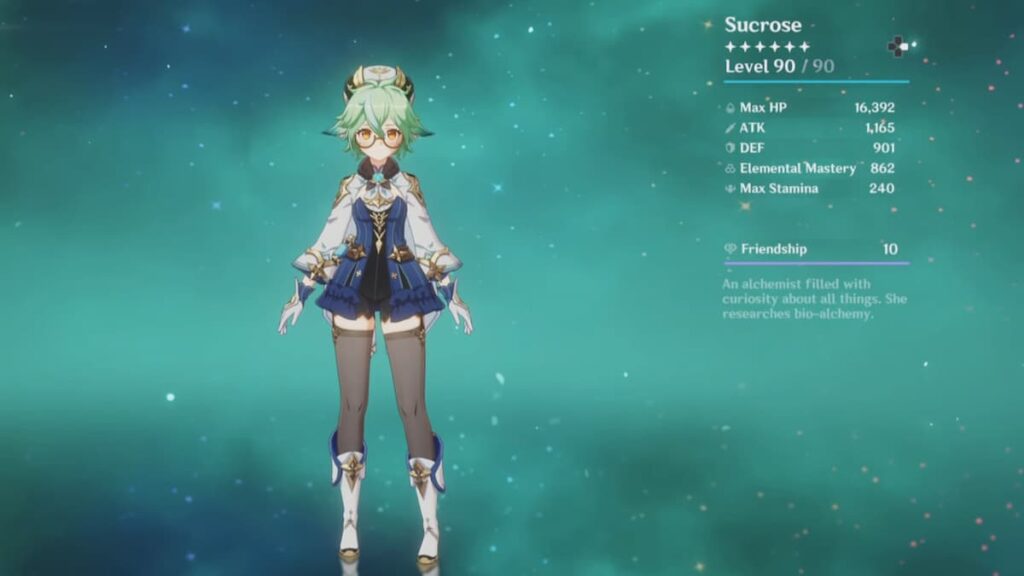 As a 4-star character, Sucrose might not be someone's immediate choice. However, it is due to this reason that levelling up Sucrose to level 90 is quite reasonable, in terms of Resin spent. Alongside that, her off-field damage potential and team buffs make her a very efficient character in team comps that have multiple Elements. Sucrose boosts Elemental Reaction damage by buffing the entire team's Elemental Mastery, which scales with her own. She also has good crowd control and can gather and debuff enemies, making her a solid choice for pretty much any comp.
Venti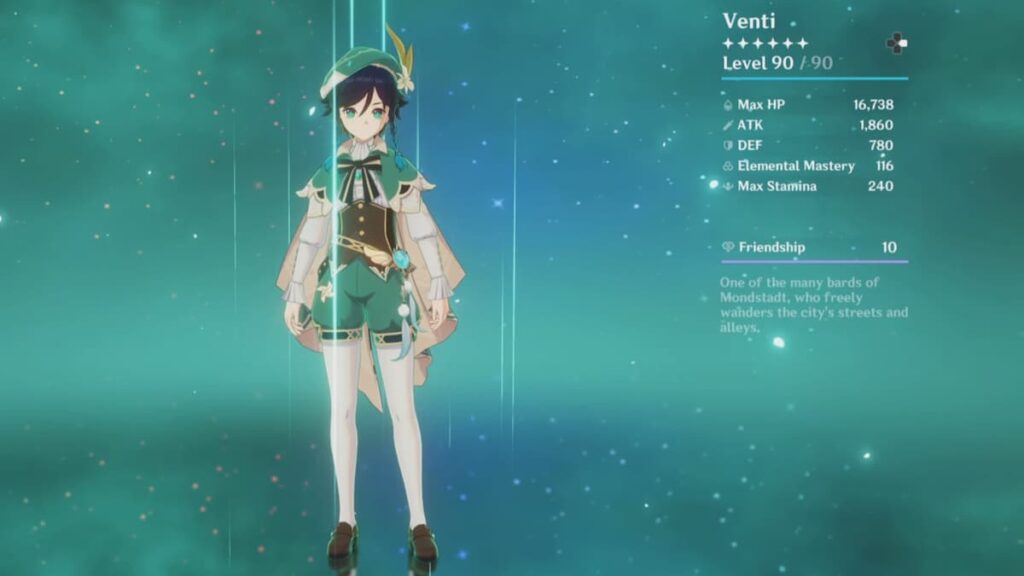 Venti is one of the most powerful Anemo characters in the game, and it's no surprise—he is literally the Anemo Archon himself. Levelling up Venti to level 90 increases the damage dealt from Elemental Reactions by leaps and bounds. He can absorb a pre-existing Elemental status and continuously apply it with rapid attacks. Thanks to his great crowd control potential, he can pull in targets and drop AoE attacks to get rid of enemies in bulk. With Venti, make use of Transformative Reactions and go with a full Elemental Mastery build to maximize damage. Since Transformative Reactions don't rely on character damage or talent level. Simply focus on levelling up Venti's character level instead of his talent level.
Kaedehara Kazuha
A samurai from the Kaedehara clan and crew member of The Crux, Kaedehara Kazuha is a sword-wielding Anemo character who can deal tons of damage while also buffing the team's Elemental damage. He is a great choice for Amplifying Reaction teams, such as Melt and Vaporize. His normal attacks allow him to perform five rapid attacks and two charged rapid strikes. Although his Swirl damage and displacement potential is less than that of Venti, he makes up for it with his generous contribution to team DPS. Kazuha benefits most from a full Elemental Mastery build.
Xiao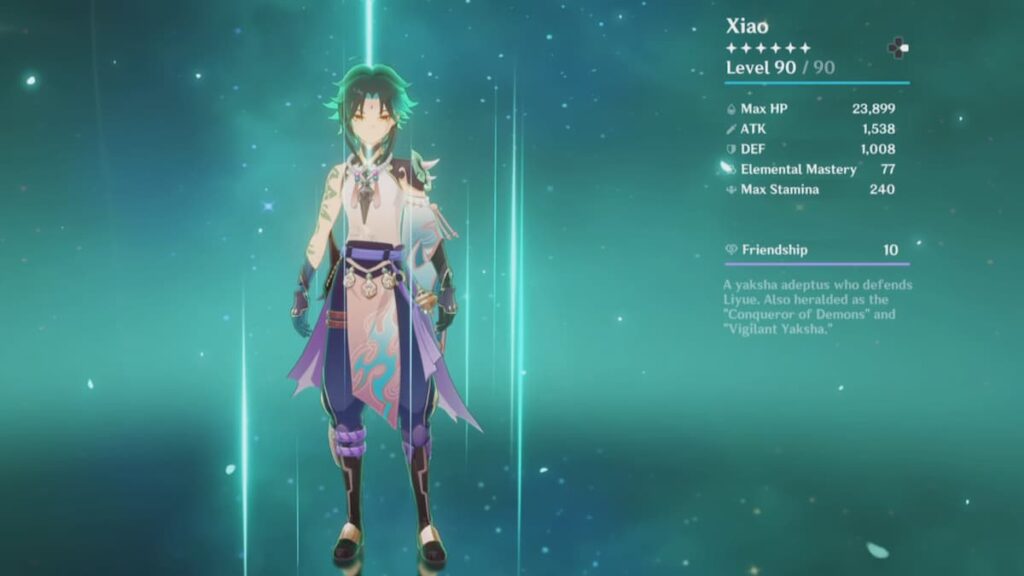 The last of the five Yakshas sent to eliminate demonic forces from Liyue, Xiao is arguably the highest damage-dealing Anemo character in the game. He wields a Polearm, and his attacks have good reach and speed thanks to his weapon of choice. His Elemental attack, Lemniscatic Wind Cycling, causes him to lunge toward enemies, dealing heavy damage and stunning them. When Xiao's Elemental Burst is activated, he puts on his Yaksha mask and gains increased jumping ability, increased AoE and attack damage, and converts all attack damage to Anemo damage. Xiao is not the best when it comes to team utility. However, his decent damage output justifies the huge price it takes to level him up to 90.
Looking to bag some free rewards in Genshin Impact? Check out Genshin Impact Codes, here on Pro Game Guides.