One of the best easter egg missions in Goat Simulator 3 is the final boss fight against the game designer. Many players assume that the game gets over after the big speech made by the game designer after unlocking the final New Goat Order tier in the Goat Castle. But that's not true, as there is a pending secret fight. To initiate/trigger the ultimate actual ending fight in Goat Simulator 3, you need to push the working game designer into the void.
How to start the final boss fight in Goat Simulator 3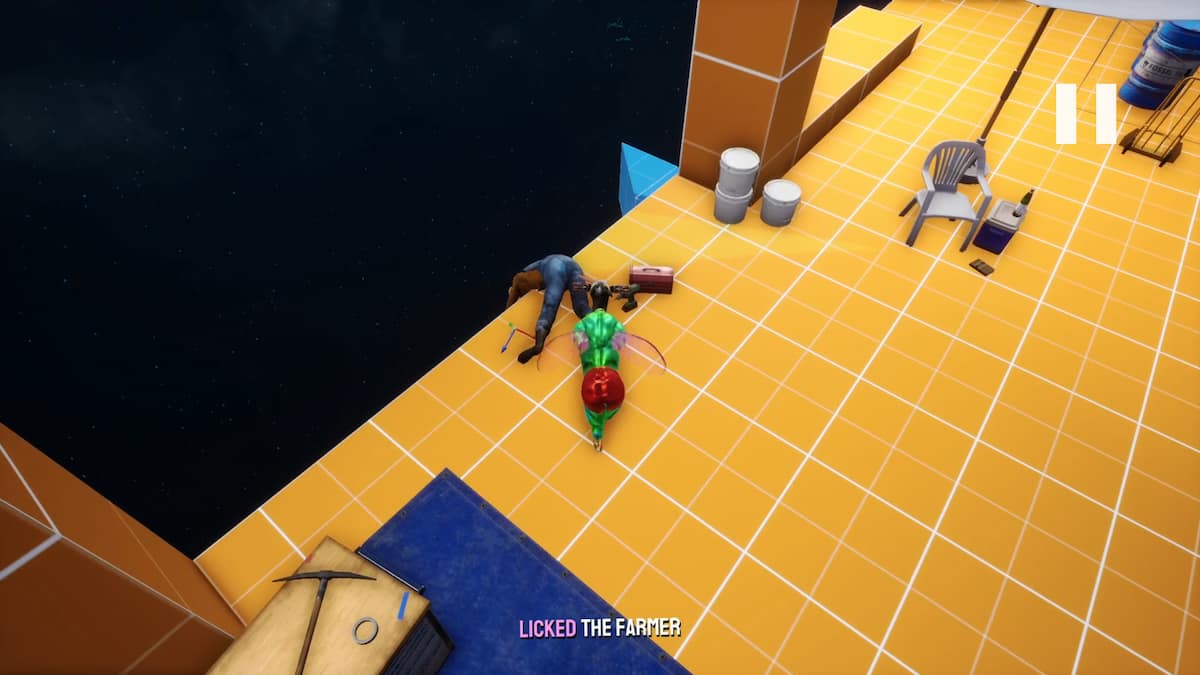 After the big speech made by the game designer, he will return to start working on the floor. Now, go near him and use the head butt feature to push him over the horizon into the void. You can use RT on an Xbox Gamepad or RMB on a Keyboard/Mouse layout to use the head butt mechanism.
After pushing the game designer, the credits will start rolling on the screen, only to see him returning in a giant avatar and expressing his anger over your impatience. Soon, you will be engaging in a boss battle against the designer in a wave-style format found in video games.
Related: How to complete the Wanted: Whistleblowers quest in Goat Simulator 3
How to defeat the game designer in Goat Simulator 3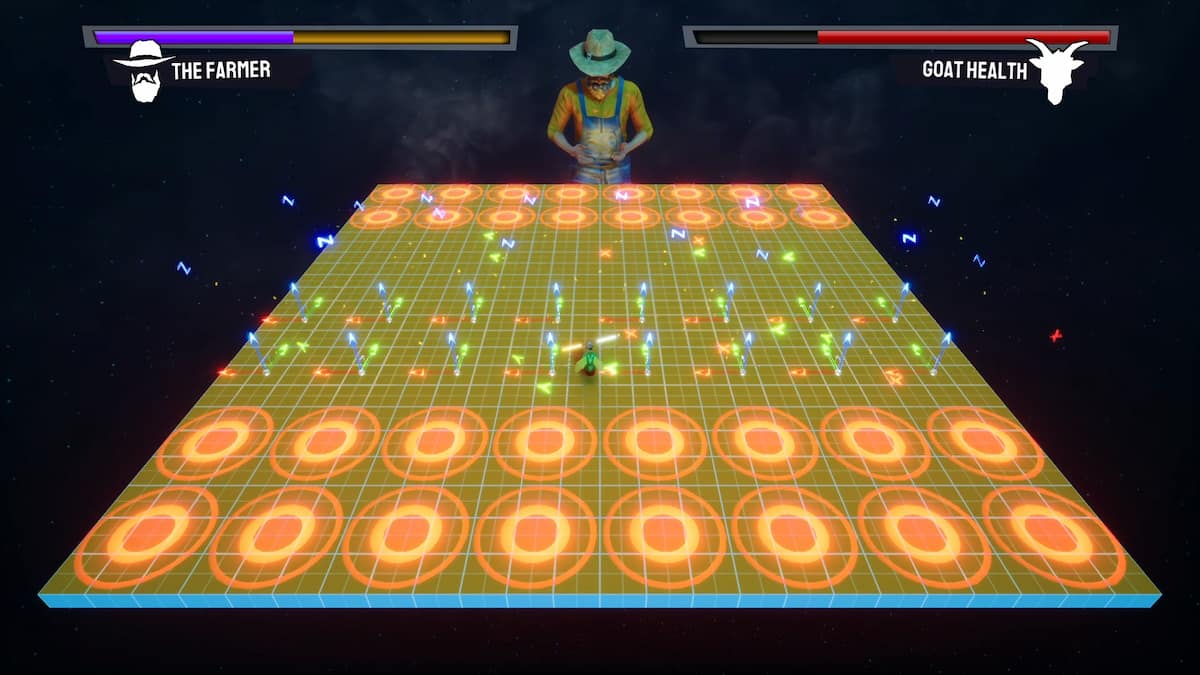 To defeat the game designer, you must successfully clear all three rounds of tasks set up by him.
Round 1: The first round revolves around you dodging his various laser and tractor attacks. They are pretty easy to evade, as you will already know the location of his attacks before they arrive. Just position yourself safely, and you will clear the level in no time.
Round 2: In the second round, you need to find the location of the hidden game designer in a small arena-like area before the timer runs out. It is also easy to clear once you get familiarized with the facial features of the game designer.
Round 3: In round 3, you must complete a Super Mario-style 2d platformer map as a goat while dodging all the obstacles.
Round 4: The penultimate task is the easiest of all, as you only need to destroy all the game servers by headbutting them.
Round 5: The final round involves you driving a car safely across the map quickly while dodging all the falling objects. After completing the five rounds, you will successfully finish Goat Simulator 3.
After completing the five rounds, you will successfully finish Goat Simulator 3.
For more on Goat Simulator 3, check out How to complete the Imperial Mausoleum Quest in Goat Simulator 3 or All Treehuggers Locations in Goat Simulator 3 – Treehuggers Quest Guide on Pro Game Guides.