It's been four years between God of war and God of War Ragnarök. There's bound to be a little rust that needs shaking before players can start seamlessly chaining combos between the Leviathan Axe, the Blades of Chaos, and Kratos' Spartan Rage. Then, of course, the confusion can come from playing another action title like Gotham Knights. The dodge button in that game is, by default, not the same as in Ragnarök. So, you might be meaning to dodge and instead are taking Mjölnir to the face. Here's how to offset that.
How to rebind controls in God of War Ragnarök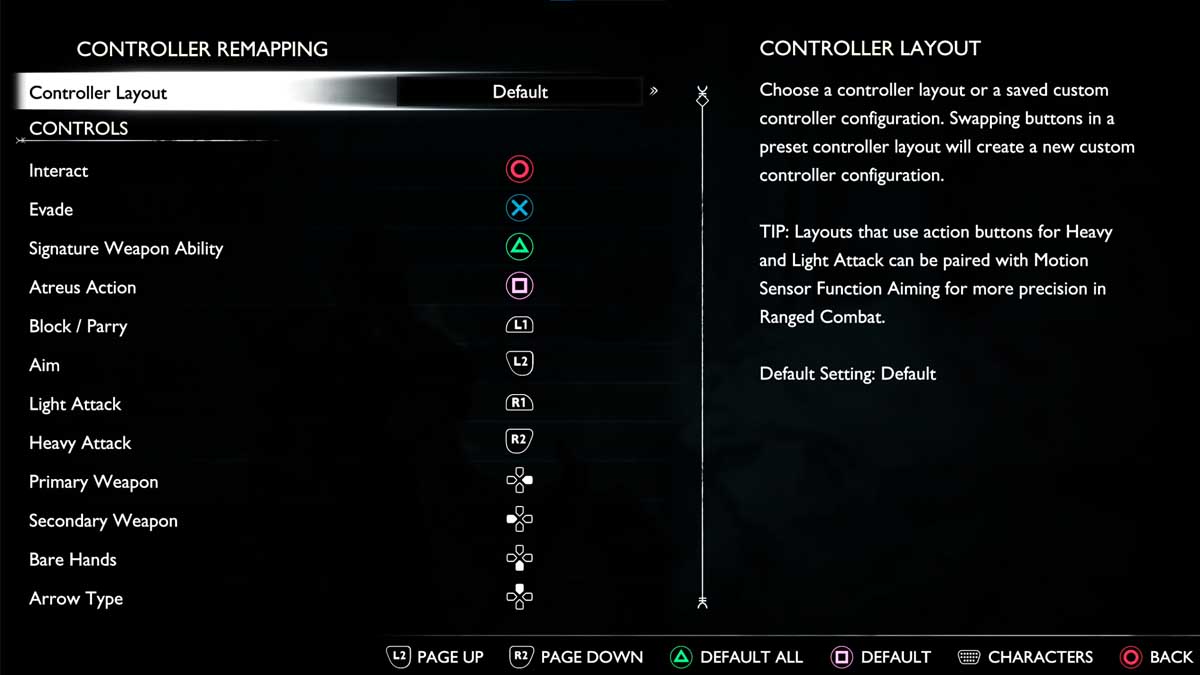 Remapping the controls is a fairly easy affair, thankfully. Players will want to press the Menu button, go to Settings, and then Controller Remapping. There are several options for entire controller layouts, but for the Evade button itself, players can scroll down to it and press X to edit the button to the one they wish.
Related: Who voices Thor in God of War Ragnarök? – Full Voice Actor List
God of War Ragnarök Control Schemes
Default
Inverted
Classic
Left-Handed
Right-Handed
Survivalist
Assassin
Custom 1
Custom 2
Custom 3
For more God of War goodies, check out Reviews indicate God of War Ragnarök is yet another masterpiece on Pro Game Guides.